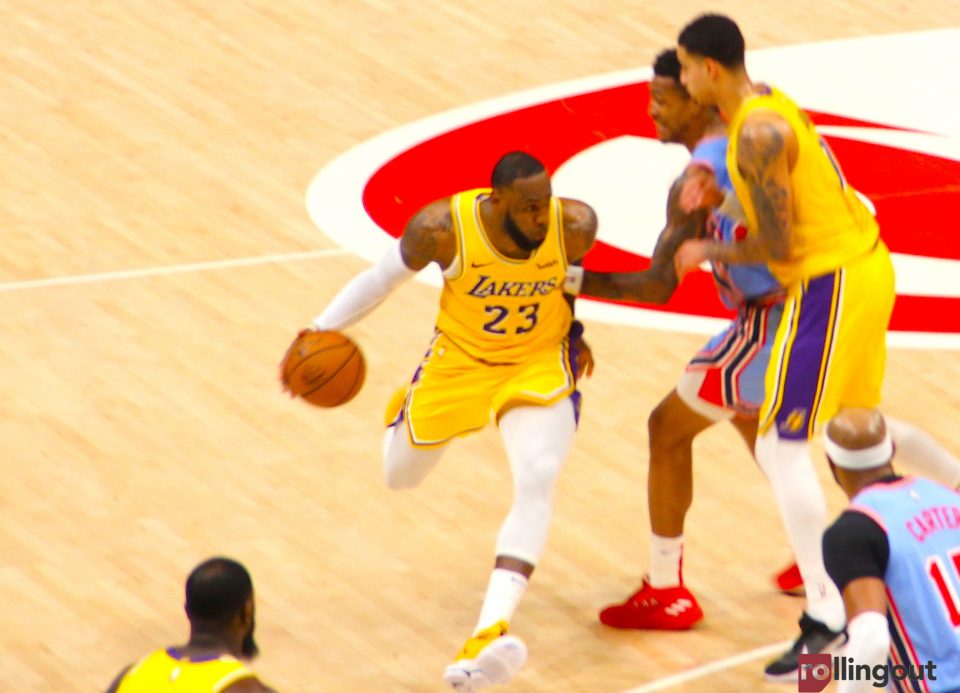 LeBron James is one of the greatest basketball players today. He's broken record after record and still looks like he's getting better after 20 years in the league.
What he's doing on the court is amazing, but what he's building off the court is something to keep an eye on.
Man I'm literally watching Bronny and Bryce on the court together for the first time in a game situation!! This is INSANE!! I'm EMOTIONAL AF!! WOW

— LeBron James (@KingJames) August 11, 2022
Bronny and Bryce James, LeBron's two sons, are making strides as young basketball players. Bronny is entering his senior year at Sierra Canyon high school and will be eligible for the 2024 NBA Draft. James has said numerous times that he would be open to playing with his son in the league, which would be a first in the NBA.
Bryce is 15 years old, but he hit a major growth spurt and is being listed now at 6-foot-6. You can also see his game improving, and it'll be a sight to see what he looks like when he gets older.
His daughter Zhuri, 7, is already growing into a young content creator on YouTube and TikTok.
On Aug. 11, James finally was able to watch Bronny and Bryce play on the court together in a game situation. That's probably something that he's always dreamed of, and in the tweet, he talked about the emotions he felt while watching.
James can be an inspiration for many Black fathers in the world. No, your kids might not make it to the NBA, but building a family with a strong foundation is a goal that people can and should aspire to achieve.