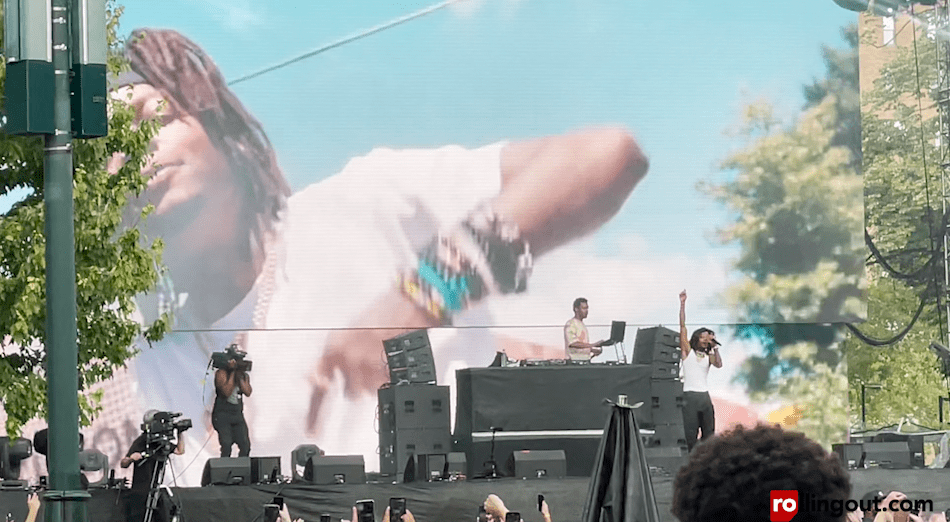 East Atlanta rapper JID showed off his talent in Philadelphia on Sept. 3 during his performance at the Made in America festival.
JID came out and delivered a strong message from the jump as he wore a shirt that read in all caps "F— the system, not the world." The rapper is known for his high-level raps and gave the fans exactly what they wanted with the song "NEVER" that is on the album The Never Story.
"This song helped me get into the position where we are right now, and this is one of my favorite ones," JID said before performing the song.
JID continued to play songs from The Never Story, including "EdEddnEddy," which uses the sample from the 1991 song "Scenario" by A Tribe Called Quest.
The rapper put on for East Atlanta, and throughout his performance shouted-out streets such as Candler and Glenwood road. JID made sure to give his fans his throwback music, as well as some a cappella freestyles that he must have come up with on the spot.
JID then went through some of the popular songs that he's been featured on such as "Down Bad" and "Costa Rica." To get the crowd hyped before the end of his performance, JID walked into the crowd to get to a light pole, so he can stand on it and perform Dreamville's latest song "Stick."
Dreamville is having an amazing beginning of the summer. Ari Lennox recently announced that her new album, titled age/sex/location,  would be released on Sept. 9. J. Cole made history on Sept. 1, 2022, as he will be featured on the cover of the video game "NBA 2K23."
JID recently released his album titled The Forever Story on Aug. 26, and this performance showed that Dreamville has something to say when people ask which music label is putting out the best work.