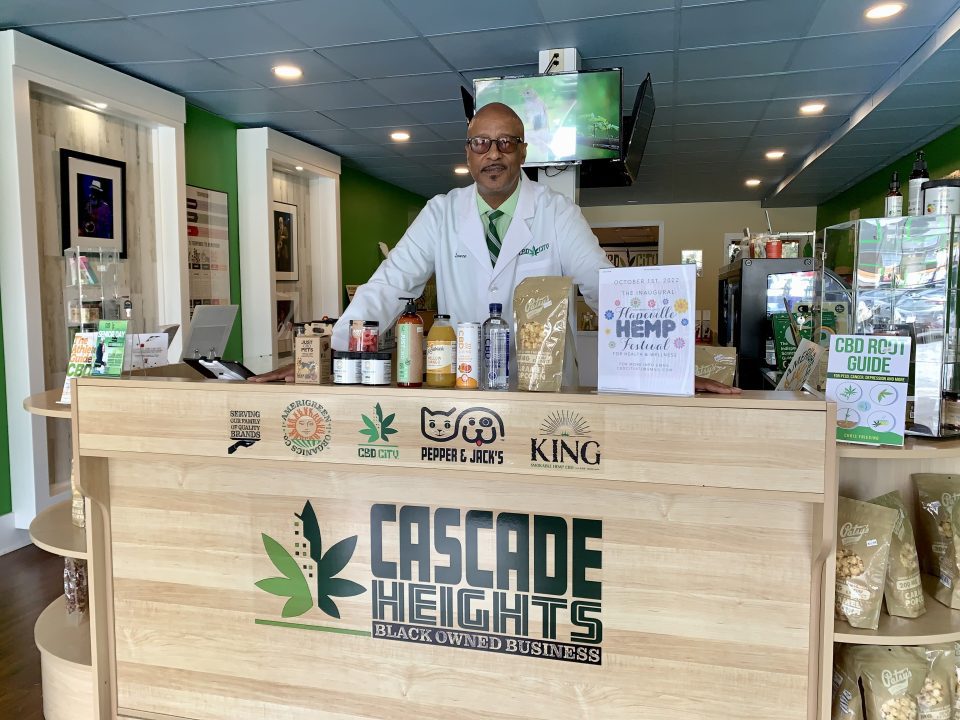 Lance Robertson is the owner of CBD City in the Cascade Heights neighborhood of Atlanta. CBD City is filled with multiple forms of CBD to fit every type of need and carries products such as CBD oil, CBD gummies, CBD pet treats and more.
On Oct. 1, Robertson will be hosting the Hapeville Hemp Festival, which will be focused on health and wellness. The ultimate goal is to bring together consumers, retailers, farmers and manufacturers of CBD.
Robertson shared why the community should consider researching the benefits of CBD products.
Can you share a brief synopsis of your background?
I've been working in government for over 30 years. I'm in my mid-50s. I'm what they call a professional OG and I wear that badge of honor because that means I went through life's journeys. In the early days, I was attracted to politics by Ambassador Andrew Young and Jesse Jackson, and other stakeholders in that particular field. They challenged us as young people to get involved in the community, run for office, and try to be a positive individual. There's a perception out there of people of color, especially men, and I wanted to make sure that I demystified that by being the best I could be every day.
How did get involved in the hemp industry?
Part of my background is I used to also work for corporations and their triple bottom line was helping out with people, planning and profit. Also, understanding their corporate social responsibility and when you understand that, you identify things that help the planet. The hemp plant is one of the most sustainable plants on the planet. That attracted me but also the benefits that the fiber does, and the products. Like right now, Nike is doing sneakers with hemp, BMW is building their dashboards with hemp, and Levi's is doing jeans with hemp. Also, what attracted me to this is when you pull the extract of the cannabinoid on the hemp plant, it has numerous holistic health benefits and that was my sweet spot.
How do you educate people about CBD products?
Well, I educate them all day every day. They come into the store and they ask so many different questions. You have the naysayers, but at the end of the day, it's up to us to understand that everything on Earth is already here to heal our bodies.