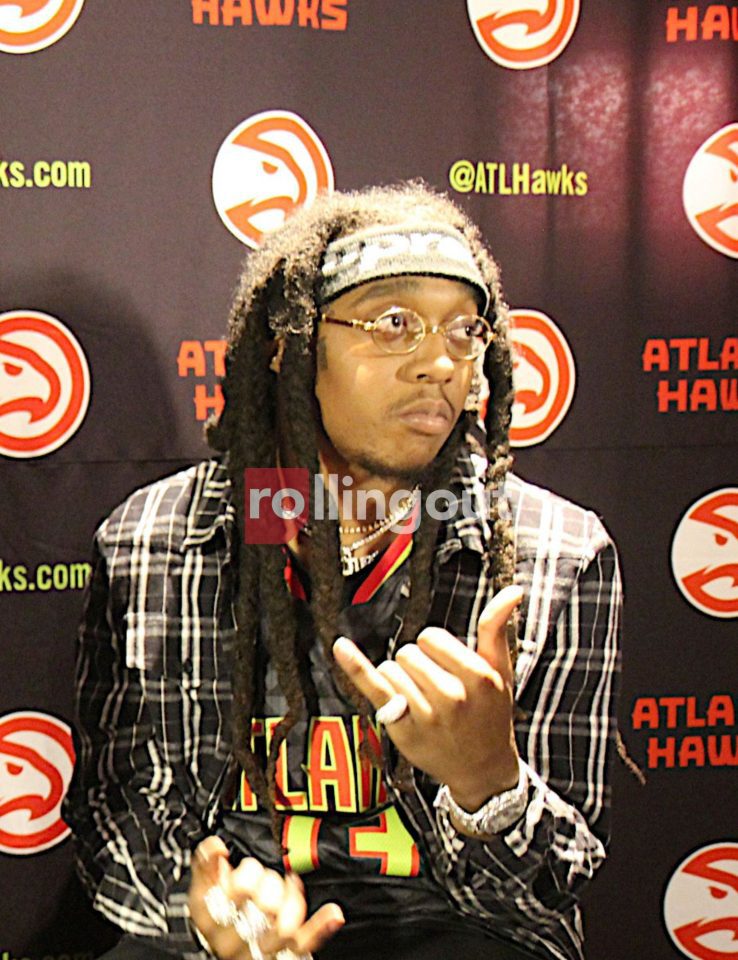 Sometimes, genius cannot be quantified or fully appreciated in real-time. It was not until Takeoff departed the world so abruptly — and tragically — that many music fans began to discern just how what a significant role he and Migos' have had on modern hip-hop and pop culture.
One devotee, KingMe, may have succinctly summarized the sentiments of many hip-hop heads when he penned this poignant tribute to 28-year-old Kirshnik Khari Ball, better known to the world as Takeoff:
"Migos changed the flow, the fashion and the direction of hip-hop," he said on YouTube. "Unfortunately, it took Takeoff to die for me to realize the humongous impact they had [on] the culture."
Even Takeoff's bandmate and bereaved cousin Offset, 30, took pains to ensure that the folks who attended his celebration of life knew that it was Takeoff who was responsible for the signature Migos flow that altered the course of hip-hop in the 2010s.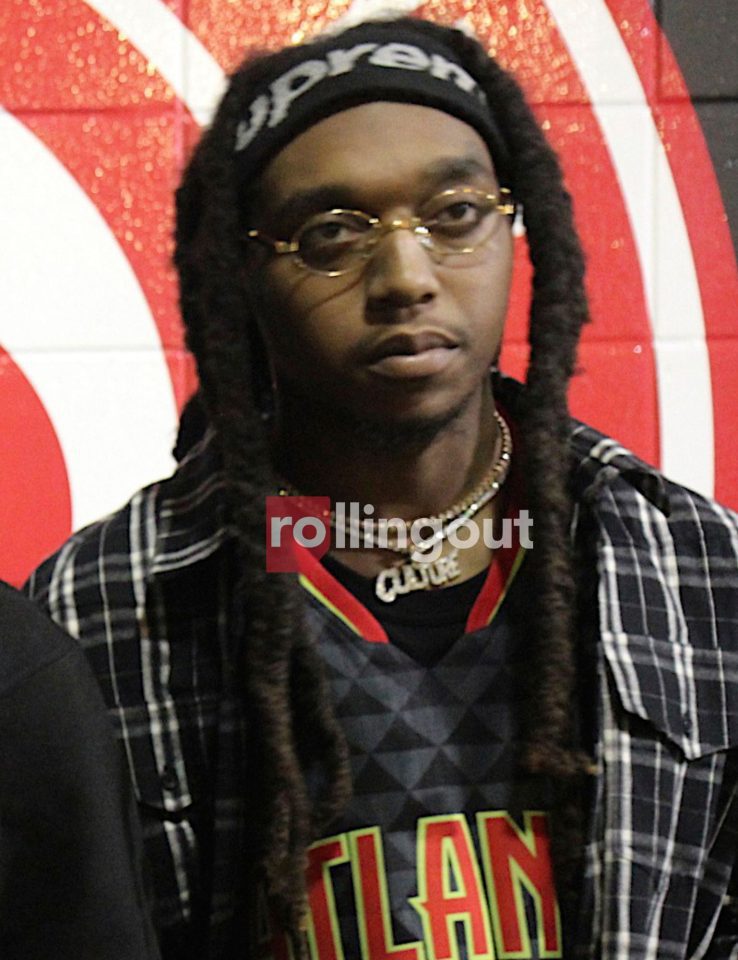 "He changed the culture of music forever," Offset said of the youngest Migos member between sobs. "You did that, Take. You changed that flow. That flow came from Take, the originator."
Then again, perhaps the hip-hop world did understand Takeoff's indelible contribution to the genre, based upon the multitudes that packed both the inside and outside of State Farm Arena, home of the Atlanta Hawks basketball team, to participate in the quiet genius' stately sendoff.
Even though the youngest member of Migos was famously to taking the wall flower position when it came to public engagements, Takeoff drank from the cup of controlled happenings and relative moderation behind his signature sunglasses — and the man missed nothing.
On the single "Slippery" featuring Gucci Mane, Takeoff spits the killer line that sums up who he is and what he is known for: "They think I been sleep a lot/They think I'm dumb/They don't know I see the plot/f— it, I sees the knot."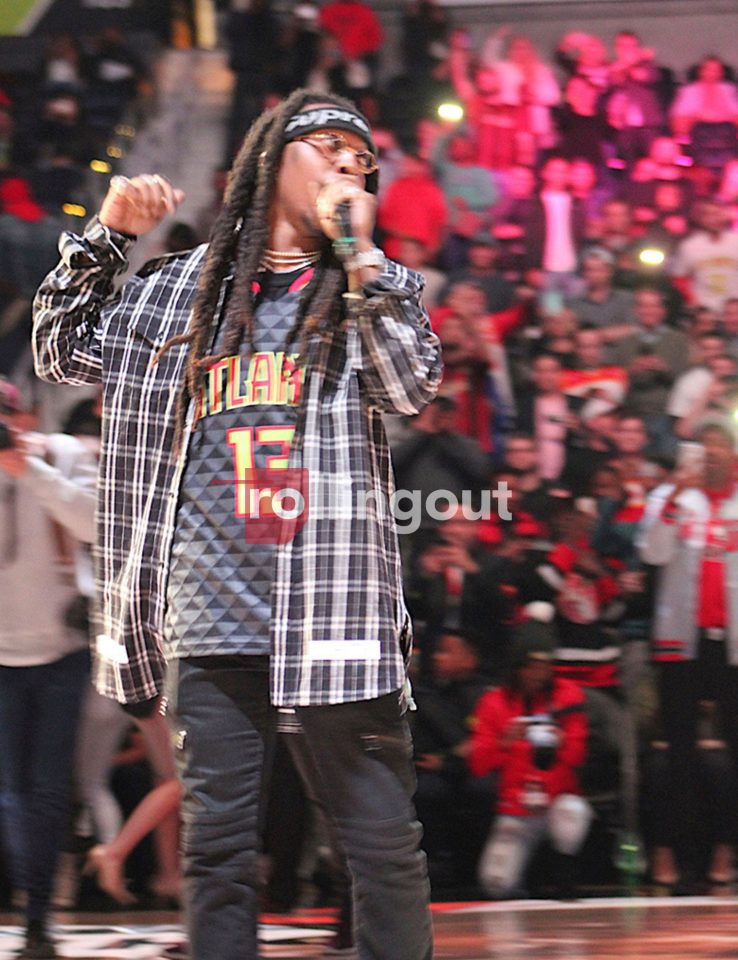 Takeoff was shot and killed on Nov. 1 following a private party at the 810 Billiards & Bowling club in downtown Houston. Quavo and Takeoff were in town to celebrate Jas Prince's birthday on Halloween, and it seemed as if everything was flowing as it should before that fateful argument that preceded the fatal shooting.
A treasure trove of musical dignitaries showed up at the State Farm Arena to pay homage to a member of one of the most consequential groups in modern hip-hop history. Yolanda Adams, Byron Cage, Chloe Bailey, Justin Bieber, City Girls, Lil Yachty, Teyana Taylor, YG and Mustard all helped clue in the casual fans to the quiet but powerful anchor of the multiplatinum-selling trio.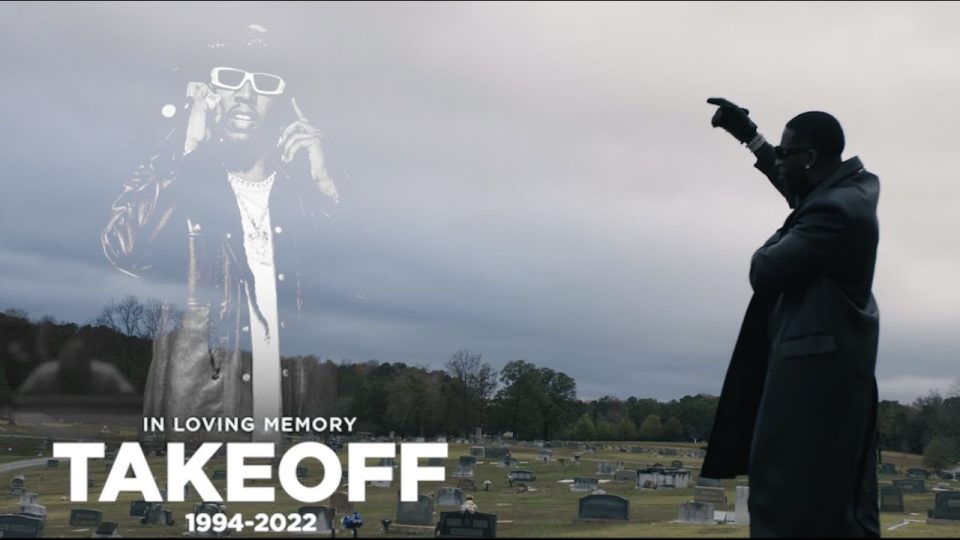 "There are no words or sentiments conveyed that could aptly encompass the love so many had for him and the impact he made on this world," his official obituary reads. "Takeoff would want the world to see the light in what he created and keep lifting each other up and supporting the creations people put into the world. He's now up there with the stars he loved so much and remains in all our ethers on a daily basis, living on through his music and the love he brought to so many."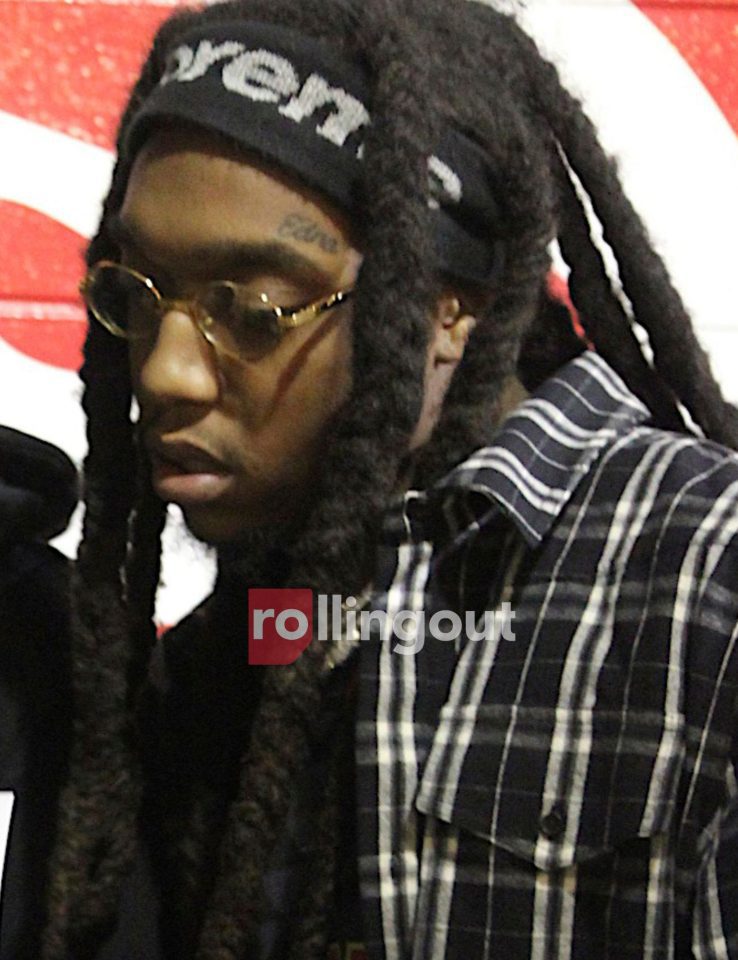 Cardi B, said that she's grateful for the memories they shared as friends. The Invasion of Privacy emcee collaborated on their smash hit "MotorSport" alongside another phenomenal femme fatale, Nicki Minaj. 
"The emptiness your brothers are feeling is unbearable and I pray that you give Offset, Quavo, and your friends and family the strength to keep going as they are trying to cope with this loss, " Cardi wrote.
There's no question that Takeoff's contemporaries in the industry not only appreciated Takeoff, but they also admired his undeniable skillset and high musical IQ.
Gucci Mane certainly did. He said in the tribute song "Letter to Takeoff" that it's "been over 10 years since I met you in my studio. I knew immediately you would be a star. You left behind some amazing memories that will last forever."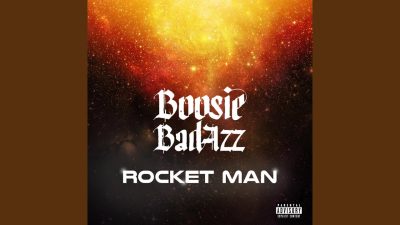 In the song, Gucci rapped:
"Just left another funeral, I shed a tear/I'm still in disbelief, I can't believe it's real," he raps. "How the f— we gon' lose Takeoff? Damn, he didn't deserve it/We don't supposed to question God, but damn, Takeoff was perfect."
Five hundred miles away in Southern Louisiana, Baton Rouge's Boosie Badazz also recognized Takeoff's greatness while addressing the conspicuous contempt for life emanating from hip-hop in the song "Rocket Man."
"No, it's a roof but these stars say where my ceilin' at/Can't too many stitch Boss Mane on they fitted cap/Rappers used to be heroes, now they shoot us down like we free throws/Like killin' a rapper the G Code," he raps.
Before he dropped the track, Boosie expressed disgust and fear for rappers who, a generation ago, were seen as "heroes" instead of targets.
"This rapper s— whack, man. I don't even want to be looked at as no rapper no more," Boosie barked with a pained expression on his face. "I'm an entrepreneur, man. This rapper s— whack. They don't want rappers to live, bro. Everybody want our place and s—. We in danger right now, boy. We used to be heroes."