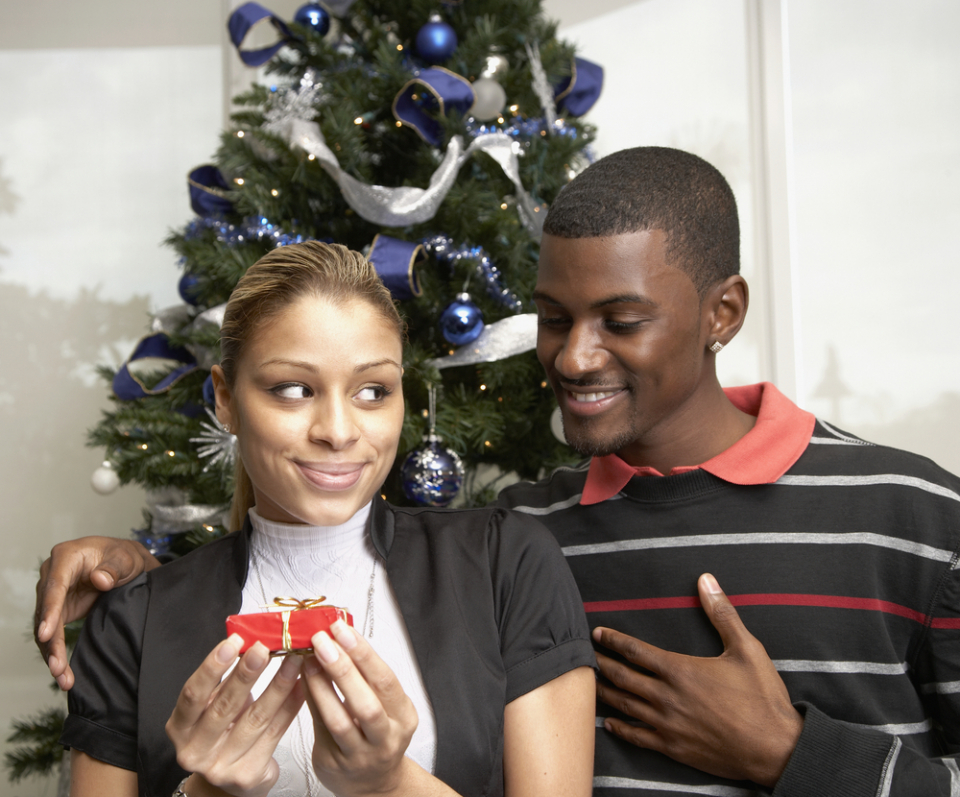 If you are looking for gift ideas for your significant other this Christmas, then you have come to the right place. Men are fairly easy to shop for, but if you need a nudge in the right direction, we're here to help.
Whether they are into self-care, sports, fitness or they're a very simple man; here are seven gift ideas to consider for your bae, boyfriend, hubby or any special man in your life on Christmas Day.
The Champ Boxers
Let's be real: the men in our lives probably won't get a new pack of underwear unless it's given to them. So go ahead and give them a fresh new pack from Black-owned brand, The Champs Boxers, for the year ahead.
To all Black Men,

If you're looking for Black Owned Boxers and Boxer Briefs then here are the Black Owned Businesses that are selling them. As a added bonus I added another Black Owned Business that sells pajamas too.

THREAD: pic.twitter.com/BM6kQSQAdT

— Je'lon Alexander, M.A. (@JelonAlexander) June 11, 2020
Scotch Porter beard wash
If your honey happens to be bearded, then treat him to some self-care with this Black-owned beard care brand. It's also available at Target.
With ingredients like White Willow Bark, Biotin, Aloe Vera & Shea Butter, our products are designed to leave your beard packed with the moisture it's been craving.

Shop beard care now through our #linkinbio and take 50% off collections + bundles using code H50 at checkout. pic.twitter.com/4wlB8ZyCg9

— Scotch Porter (@scotchporter) December 16, 2022
Motsu socks
Same as the underwear, go ahead and gift him a new pack of socks without holes. Motsu Socks is a Black-owned brand he will love.
On this #TerrificTuesday, why not wear #fluffy socks?#motsusocks #youcanneverhaveenoughsocks #fluffysocks #onatuesday #yeahthatgreenville #yeahthatsimpsonville #socklove pic.twitter.com/247KYqKTzY

— Motsu Socks (@motsusocks) September 8, 2021
Game tickets from Tick Pick
You'll get extra points as a girlfriend if you remember his favorite team and also give him season game tickets from Tick Pick. It's giving "wifey" vibes. You won't even have to worry about any service charge fees.
We are a ticket marketplace that doesn't charge service fees.

We guarantee the best price for the same tickets.

New users can take $10 off first order through link in bio.

Need help? Follow + DM @TickPickSupport

— TickPick (@TickPick) December 8, 2022
Naturade protein powder
This is for the fitness dudes who love to lift weights in the gym. If your man is a vegan or prefers plant-based products, try this Black-owned brand, which is also available at Target.
Our @naturadelife VeganSmart All in One protein powder provides all the vitamins and nutrients you need to start your day! Now available @wholefoods 🌱 pic.twitter.com/ZK5v52uMKq

— Naturade (@naturadelife) September 9, 2021
Walmart gift card
Every man loves to be treated, so don't let them fool you. Enter this contest to potentially win a $500 gift card from Walmart for your boo. All you have to do is use the hashtag below.
Remember – Tweet using the hashtag #HolidayGiftGuideContest for your chance to win a $500 Walmart gift card.

— Walmart (@Walmart) December 14, 2022
Maktub Studio Co. candles
For the self-care guys, candles are a treat. He will remember you each time he lights it. Get these music-inspired candles from the Black-owned brand Maktub Studio Co.
Elevate your #Vibe!#NEW products just added to our music-inspired fragrance collection. 👀🤎 #ShopNow #Candles #BlackOwnedCandles pic.twitter.com/CPlLdEXtA6

— Music-Inspired Candles (@maktubstudioco) November 1, 2021