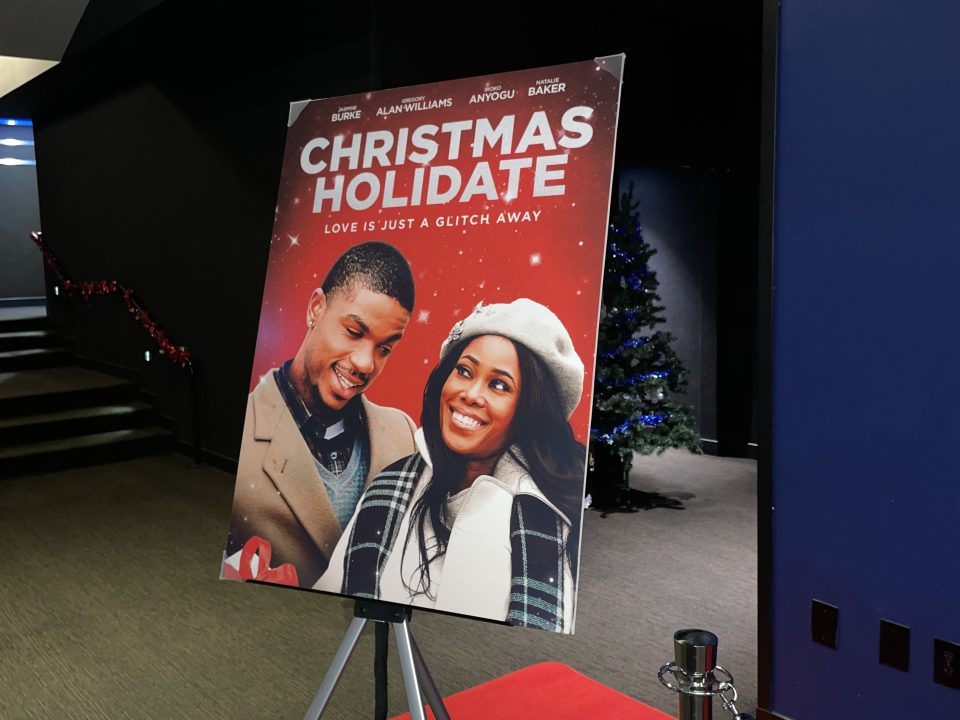 Christmas Holidate, from Jasmine Burke Productions, is in theaters at Studio Movie Grill locations all over the nation. They recently had their official red carpet premiere at Studio Movie Grill located in Duluth, Georgia.
In collaboration with Green Apple Entertainment, the movie stars and is directed by Gregory Alan Williams, produced by Peter Wise, written by Dani Renee, and also produced and written by Aaron L. Williams.
The romantic comedy is sure to be a holiday staple with its message of family and forgiveness. Co-stars Natalie W. Baker, Iroko Anyogu, and "young Holly" Toni Leslie also joined Burke on the red carpet.
"My message is, family is everything. Gifts are cute, and gifts are nice, but if you give gifts all through the year, then you don't have to just look for a gift a Christmastime. Every day is a day of Thanksgiving and every day is Christmas if you live it right. So, I want them to understand the importance of family and forgiveness," Baker shared.
"What I want people to get from Christmas Holidate is that family is what you make it. Be open and honest with your family and be conscious of people in your inner circle. At the places you go to frequently [such] as work, your gym, or just anywhere people are kind to you or gracious, just be mindful of that and appreciate [it]. Don't get so caught up [in] what you don't have just keep thinking about what you do have," Burke added.