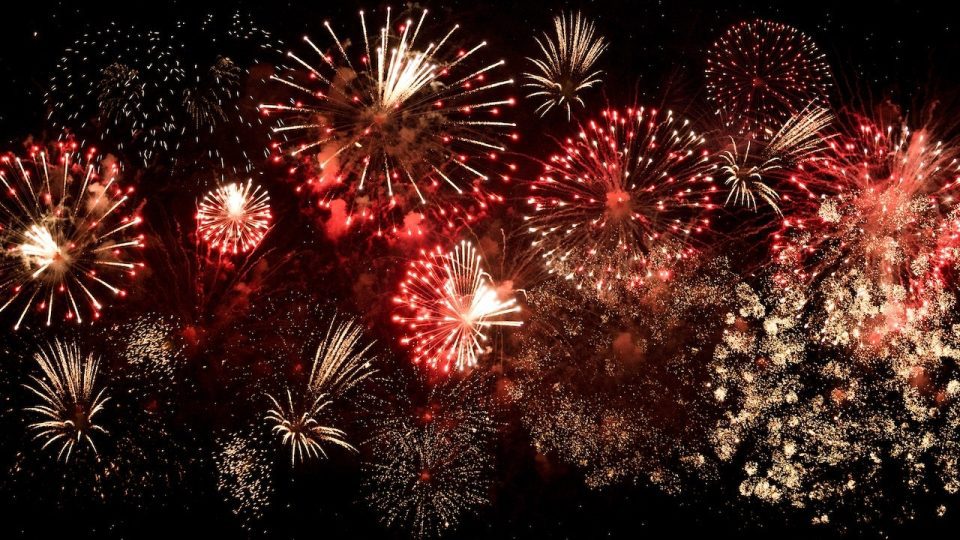 Two innovative leaders. Two generations. Munson Steed, publisher of rolling out and Namon Eugene, the media company's new editor, share their visions and desires for the new year. Though presented in two separate essays, each express a shared hope for 2023 – everyone gets the best.
__________
"Measure and Keep Score" By Munson Steed
Happy new year to everyone reading this initial inquiry on behalf of the Black citizenry; "How do we evaluate and measure progress for individuals of color as well as the larger community?"
Quality of life and life expectancy for Black Americans is a significant factor for gaging and assessing the state of the Black community in 2022. In fact, last year was not only an endurance test for individuals, it provided a milestone marker for measuring racial progress and determining the status of Black families and Black communities in every sector of the nation.
Homeownership continues to be one of the most telling and accurate litmus tests for Black economic stability and wealth-building. Both are prospects that have illuded Black Americans for too many years and continue to be pervasive issues deferring the dream of legacy building in urban and rural communities across the country. For those who have been able to acquire real estate and build real wealth, others struggle to overcome challenges to property ownership. It is imperative that we track those barriers and measure the outcomes and the impact on Black families and communities.
We must keep score.
As we celebrate our culture in music, film and television, maladies like food insecurity and Black people living in the throes of poverty must be examined and addressed to move the needle forward.
When we think that we've contained the challenges to the wellbeing of the Black community, ultimately our interests are measured by dollars individuals have in the bank. Saving, frugality and understanding that we should not be the leading consumers in this economy, but the leading producers of a Black economy, is critical. We are shareholders when we spend money with corporations, so we should support our community when we spend our dollars — point blank.
We must keep score for every company that has pledged to support the Black community. Every time we walk into a store, buy their insurance products, bank at their financial institutions, buy their gaming systems and consume their products, all of these individuals have a debt — yes, a debt — to the community that supports them without a doubt. And we're going to measure that.
We are shareholders and will show up at their meetings to let them know we are watching them and the actions of their boards. And if you're a Black person on a board, then we want you to be Black on the board. Know what the Black community expects. Our community should see that you are there to be a part of our community while benefiting from being on the board as a Black person.
There is no "special" Black person who is exempt from the ills of racism. We must rock the boat of complacency and disillusionment and ride the tide of hope and accountability for all Black people until we are all free and able to participate unfettered by political and social manipulation — until we beat back a system that holds us back and break through the barriers of disenfranchisement and exclusion.
I urge us to increase our education through trade school or college. Whatever it takes, skill set acquisition is a requirement for us as a community. But asses if it's a profession that will be eliminated soon through A.I. technology. Know your skills, and share the most modern skills with our young brothers and sisters.
Socially speaking, we should be elevating each other by showcasing skill sets that we acquire, removing misinformation and studying the history of our community.
It's the beginning of the year, and all of these things are challenges — but we all should keep count.
We must tune in and listen to our ancestors' hearts, understanding their dream for us to work collectively as a community. We can all benefit and be proud of each other.
There's much work to be done. Fight for the community, support the community and economically adopt someone in the community. It's time for us to mend. We all must actively participate in that healing process in order to recover from the ravages of the past several years and excel in an oppressed world constantly working to keep us apart. We are always stronger together.
Let's celebrate 2023.
*Part two is by our editor, Namon Eugene.
__________
"Will You?" By Namon Eugene
So far, this decade has not been the most joyful. 2020 was a lot, to say the very least. 2021 felt like a remix of the previous year, with the addition of mistrust and an evolution of divide. And although 2022 felt hopeful, something still seemed off.
So many questions: What is normal? What is work? What are the holidays? What is life? We've floated through these past three years confused, many of our lives in disarray, working overtime to make sense of the significant shifts we've all been subject to. And I know we've all had enough.
So, could 2023 be the true silver lining many of us have been waiting for? No one can unequivocally say, but I believe this year is primed for us to tap into an incredible superpower we all possess — our will.
Will, as defined by Merriam-Webster, is a firm desire or determination. Many of us understand it on a fundamental level. You want to watch TV? You turn it on. Feeling hungry? You order delivery. Need a vibe change? You stream your favorite song.
Those simple acts of will you execute are no more accomplishable than seemingly larger desires.
You want a brilliant year that shifts this rollercoaster of a decade toward a new, fabulous direction? Change your mind.
I often think about how my mind sometimes deters my will. And then I look into the sky and see an airplane. The Wright brothers accomplished what others couldn't believe because of their unshakable will.
2023 is 20/20 see. Too much has happened this decade that has transformed us into savvier consumers, voters and communicators, no longer willing to tolerate BS in any form. These unique times are asking us to push past our post-pandemic limits to will better lives not only for ourselves but each other. And this year feels like we finally have room to breathe and consider how to create a future that is much, much better than the present we're currently living.
This forward motion is evident through various examples of progress witnessed the previous year. Ketanji Brown Jackson became the first Black woman to serve on the Supreme Court, student loan debt was partially canceled and Beyoncé returned in glorious form, musically demanding us all to be our best selves. The sky is the limit in 2023! We simply have to will it.
When I was a kid growing up in Houston, Texas, I used to build mini theme parks in my parents' backyard out of old lumber, cardboard, toys, water, rope and whatever else I could scavenge. Not to toot my horn, but those creations were magical. So much so that some of the neighborhood kids were moved to explore the imaginative spaces. I would spend hours planning and building in that backyard; nothing could stop me from making my vision a reality. The southern heat, the rain, the lack of resources — nothing could stop me. My heart relentlessly propelled me forward.
As an adult, I still hold on to that strong will, and it's difficult to believe it's not living inside us all in some form. If you're living and breathing and reading this piece, that alone is proof there's some inkling of it inside of you.
So, no more questions.
Of this I am certain: 2023 is what you want it to be. Think it and do it, and live your best year ever.