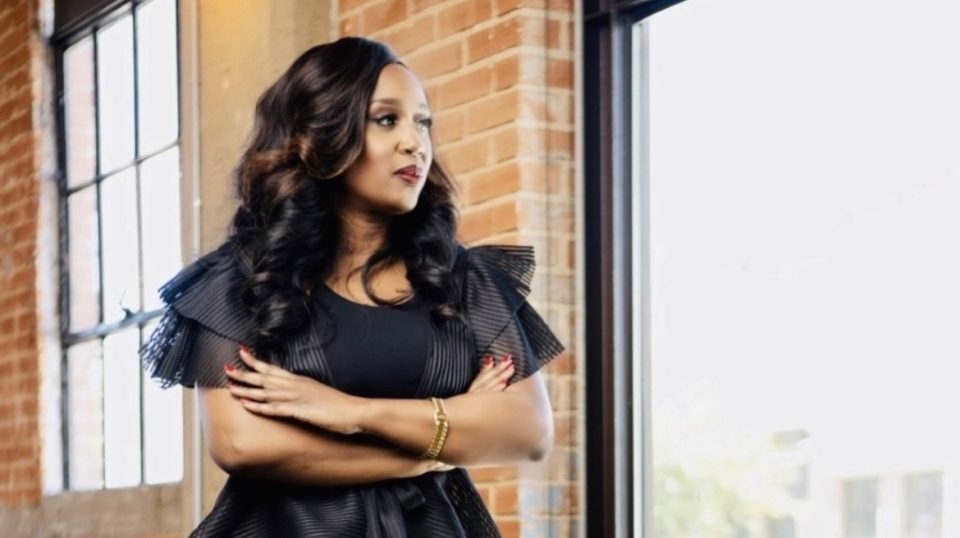 K.C. Fox, Ph.D. is a women's rights advocate and high-profile crisis strategist that works with women who have been abused or mistreated. After working with some of the survivors from the docuseries "Surviving R. Kelly," Fox shared how this inspired her to further pour into her own organization, The Lady General Foundation. With her passion foramplifying the voices of young women, she is most proud of watching the women she's worked with go on to become leaders.
From working with civil rights attorney Benjamin Crump and sitting on the board of Roc Nation as an adviser for the United Justice Coalition, she calls herself the real-life Olivia Pope. She further elaborated on the industry she's in and how it positively impacts young women.
What was the journey like leading up to your career now?
Well, I'm a crisis communication specialist. I started out many years ago in journalism doing the traditional TV thing in broadcast, produced a couple of shows and so I have a passion for telling stories. That's kind of how I got into the field of communications at the very beginning. I moved on through the ranks, became an executive in that space, and was able to make change in that way. I walked away from the corporate setting, started my own company, started out doing communications management for NBA and NFL athletes, and then I transitioned over to the women's rights and the civil rights space.
What made you transition to women's rights and civil rights?
One of my closest friends, civil rights attorney Lee Merritt, we were friends before we really go into that space in an official capacity. He was the first attorney that I partnered with in that way and in our very first case together [it] really resonated with me. It was the case of Jacqueline Craig in Fort Worth, Texas. Her son was assaulted by a White neighbor because he dropped a piece of trash onto his yard. Instead of police coming to the [aid] of Jacqueline's family, they ended up arresting her daughters. So that was probably when [I knew] something more needed to be done and I had a skill that was needed.
Any particular story that touched you the most while working with some of the victims on "Surviving R. Kelly"?
They all equally share the same joys, of course because we actually saw some vindication with conviction and jail time. But, it was h— to get there. Anything from dark suicidal moments and thoughts to cyber-bullying, it was just a lot. [Especially bloggers], and me trying to protect their identity because there were times where several of them wanted to give up just because of the public perception of it all.
What are some of the women doing now?
A lot of them are doing great work. Lots of healing, lots of self-care and we talk a lot about mental health care.