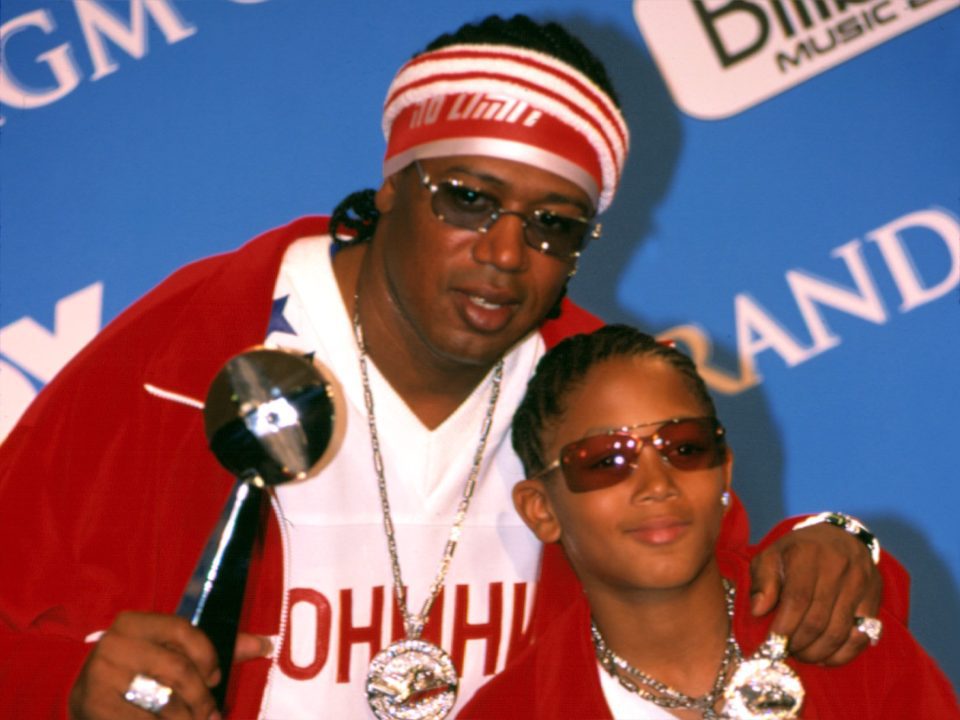 Everything is fine between Master P and his son, Romeo Miller.
On Dec. 15, 2022, Master P posted a tribute to tWitch, the dancer and former DJ for "The Ellen DeGeneres Show." Romeo said that post was his "boiling point," because he avoided his children struggling with the same mental health struggles tWitch presumably struggled with.
Romeo then accused his father of not being the man he portrays to the public. He said he hasn't seen any of the money he earned from his days of being the child star Lil Romeo, and Master P used all of that money to pay the IRS. The only things Romeo said he received growing up were gifts and a car.
"All my siblings are broke, bro," Romeo wrote in an Instagram comment. "Never even had money to afford college. And nothing is wrong with that, he just shouldn't paint a certain life that isn't real. One big house to stunt in is a minimum way of thinking."
On New Year's Eve, Romeo said he had a conversation with his father and ended the feud.
"Today, December 31st, me and my father @masterp had very hard conversations; ironically outside in the rain, but in order for any generation to grow, that communication has to be had and reciprocated on both sides. The good, the bad, and the ugly.
Along with Rap Snacks co-CEO James Lindsay, the business and music mogul recently explained to rolling out why it was important to end the feud publicly.
Why was it important for you to end that back-and-forth with your son Romeo publicly?
Master P: I just think nobody's perfect. No family is perfect. Everybody goes through stuff … it's all about educating our people. Not only educating my family, but I also had to hold myself accountable and I need to educate people around me.
Because like James said, you walk out your door and you just go do stuff. People don't really know what you're doing, so to be able to have that conversation with my son and say, "Let's grow through this, and whenever you need to know something, just come talk to me."
It's all about conversation. I think a lot of us in our culture, we don't communicate with one another…
James Lindsay: That stuff happens all the time. This just played out on the Internet, so everyone's talking about it, but I always say, "You have to check your closet before you come talking about someone else's …"
Master P: We're able to forgive, move on, and go through what we have to go through and it's a blessing. People have been coming up to me, "Man, I'm glad that I've seen this. I'm dealing with this."
It's a lot of people that are dealing with stuff in their households that we might not think makes sense, but to other people, they might need that. I'm glad I was able to see that, I was able to go talk to my kids and we haven't spoken in 10 years. So it's a blessing, man.