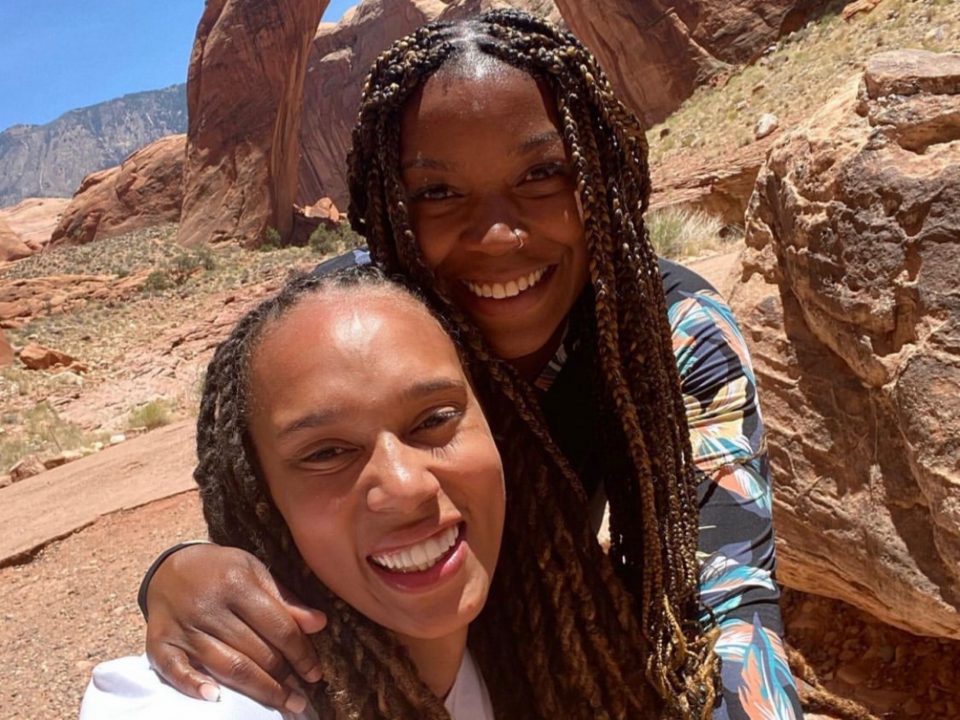 After being released from a Russian prison on Dec. 8, 2022, Brittney Griner made a surprise appearance at a Martin Luther King Day event in Phoenix.
Griner posed for pictures with excited fans and told them that she was "Glad to be home."
The WNBA star was accompanied by her wife, Cherelle Griner, during the march.
HAPPY TO BE HOME: @PhoenixMercury star @brittneygriner makes appearance at #AZMLK Festival in Phoenix.

BG posed for pictures with fans.

Talked about being Houstonians.

Says she's happy to be home after time in Russian prison.#News #AZ #BG42 #Hoops #WNBA pic.twitter.com/G2ocB8fEqO

— Jonathan McCall (@JonathanMcCall) January 16, 2023
Griner was seen riding on a golf cart during the event, wearing all-black with her arm around her wife.
Brittney Griner made a surprise public appearance at the MLK Day march in Phoenix, Arizona. pic.twitter.com/jfWWIoKIeU

— TODAY (@TODAYshow) January 17, 2023
Griner was released in exchange for arms dealer Viktor Bout. Bout was sentenced to 25 years in federal prison after being convicted in November 2012.
On Dec. 16, Griner posted her first statement since being released. In an Instagram caption, she wrote, "It feels so good to be home! The last 10 months have been a battle at every turn. I dug deep to keep my faith and it was love from so many of you that helped keep me going. From the bottom of my heart, thank you to everyone for your help."