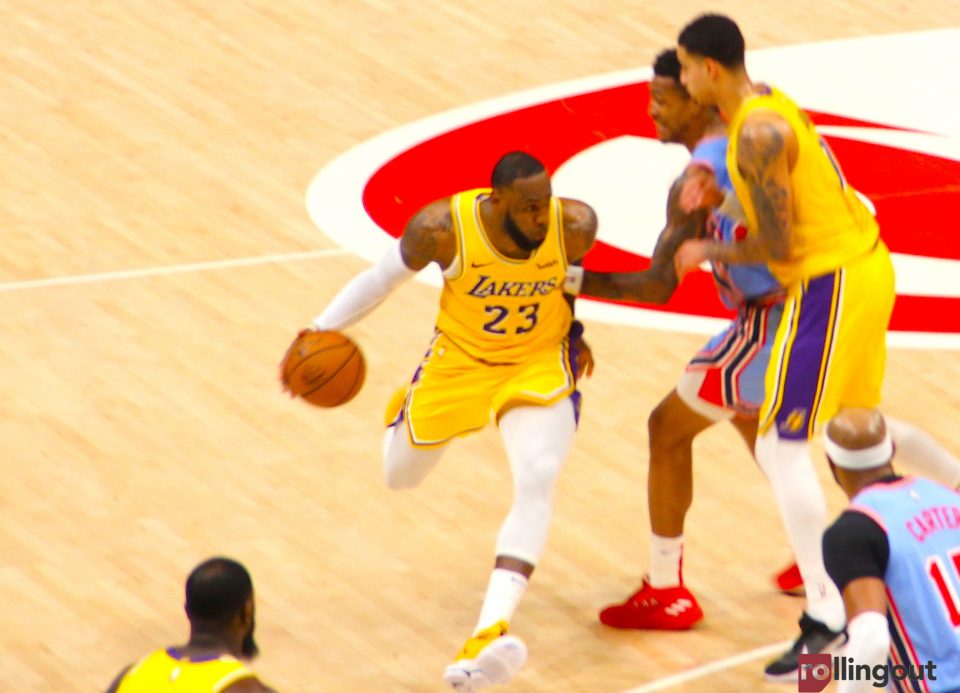 A lot can happen in 20 years. For LeBron James, he's seen several generations of players come through the NBA. He's played against numerous coaches and even his son's teammates in the NBA.
During the Los Angeles Lakers' 140-132 win over the Houston Rockets on Jan. 16, Rockets rookie Jabari Smith Jr., 19, decided to have some fun with James about his age.
"Hey, you played against my dad in your first NBA game ever," Smith Jr. told James.
"Really?" James asked.
"Sacramento," Smith Jr. said.
"Why you do that to me?" James asked.
"You feel old, don't you?" Smith Jr. responded.
Jabari Smith Jr. tells LeBron he played against Jabari's dad in his first-ever NBA game. 😂

— Hoop Central (@TheHoopCentral) January 17, 2023
James, 38, rebuked the comment with a 48-point, nine-assist, eight-rebound performance in the Lakers win.
After the game, James dapped up Smith Sr. on the court. According to Rockets sideline reporter Vanessa Richardson, Smith Sr. said it was the "best day ever."
Jabari Smith Sr greets @KingJames after watching his son, @JabariSmithJr play the Lakers.

I asked Jabari Sr what it was like to watch his son take on LeBron.

"Unbelievable. Best day ever." pic.twitter.com/ma3Xj9zOpO

— Vanessa Richardson (@SportsVanessa) January 17, 2023