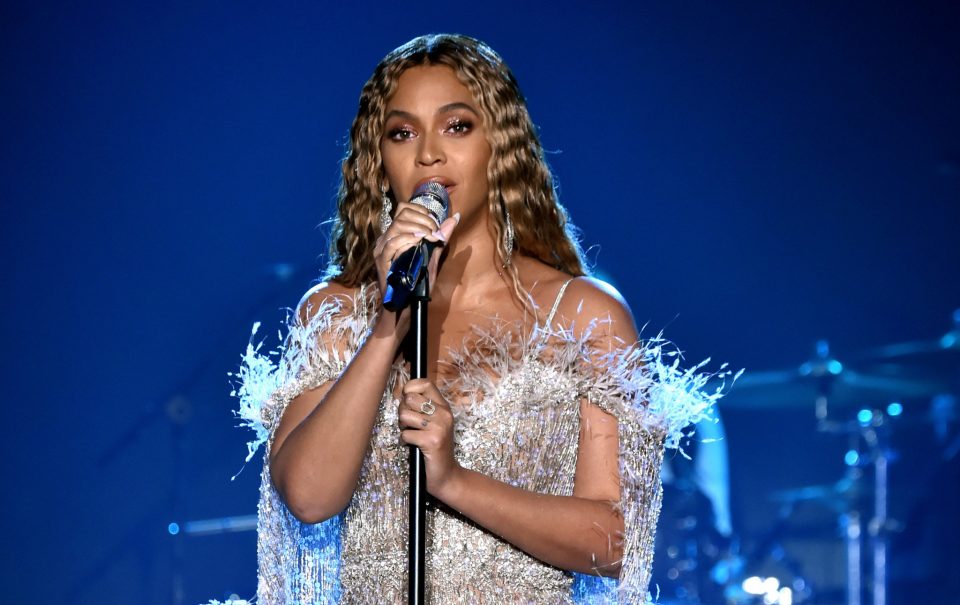 Beyoncé recently headlined a private concert in Dubai, receiving $24 million in just one weekend. The show was held at the hotel Atlantis The Royal. Clips of her performing some of her greatest hits circulated on the internet immediately following the performance, including a clip with her and Blue Ivy performing "Brown Skin Girl."
After a four-year hiatus from performing, the Beyoncé concert brought out celebrities such as Nia Long, Chloe Bailey, Halle Bailey, DDG, Letitia Wright, Terrence J and more.
Overall, the weekend received great reviews, but some of her LGBTQIA+ fans were not pleased that she accepted a concert gig in the United Arab Emirates. Homosexuality is known to be illegal in the UAE and is also punishable by death.
Despite this fact, some LGBTQIA+ fans were hoping she would perform new songs from her album Renaissance, which has multiple queer references. Some members shared on social media that she "sold out" by performing in the homophobic city.
So wait, lemme get this straight. @Beyonce comes out with a whole album dedicated to the LGBTQ community and then goes to perform for the first time in years in Dubai?! The same Dubai that's vehemently homophobic…? pic.twitter.com/DaJOcidGTa

— big bych (@TphrB) January 17, 2023
Adding another perspective, TMZ interviewed TV personality, actress and LGBT activist Ts Madison, who had an opposing viewpoint.
TS Madison Says Beyoncé's Dubai Show Was for Fans, Defends Her as LGBTQ Ally – TMZ pic.twitter.com/AAk61uNKOz

— I Choose Violence (@ourhermitage) January 24, 2023
"Who is mad at Beyoncé? Who? Who? — Beyoncé is a superstar, and she gets paid to perform all over the world. People go to Dubai for many different reasons, and LGBTQIA+ [people] go to Dubai for a lot of those reasons. Beyoncé went there for some of those same reasons. She went there to make money," Madison argued.
"Everybody that loves Beyoncé, and everybody that knows Beyoncé, knows that Beyoncé loves the community. [She] not just loves the community, but she dedicated an entire album [to them] — which is like the album of the year to her fans and the people that she loves," Madison stated. "So, I personally saw it as she went and got her bag. I wouldn't say she sold out because she loves her fans."
She further explained, "But I want to ask any of those folks over there if they were given $24 million — any one of those girls who put on their wigs, hair, makeup and lashes would run right over there to the Atlantis hotel and [would have] gotten their [money] and come right on back home.
Several social media users also chimed in.
A LIST of artist who are LGBTQ+ rights activist & have performed in Dubai and got 0 blacklash for it a GROWING thread (this list isn't to bash anyone but to prove how people are just anti beyoncé) 🧵 pic.twitter.com/pmiEvRkxXS

— Rihyoncé Enthusiast 🫶🏽 (@tayehive) January 22, 2023
Beyoncé performing in Dubai is not an endorsement of any anti-LGBTQ+ sentiments. Not saying the conversation shouldn't be had, but note how your indoctrination into western culture is influencing the racist and xenophobic ways you view Middle Eastern, African and Asian countries

— B (@THEAFROB) January 22, 2023
Coming at beyonce after making a bag in dubai is crazy,the lgbtq community really wants all these artist to revolve around them alone,she supports the community & that's enough,you can't control her career just because she's earning a living,y'all really are bag stoppers.

— SHANGHAI-NGAI🎀 (@ngaiii_) January 24, 2023