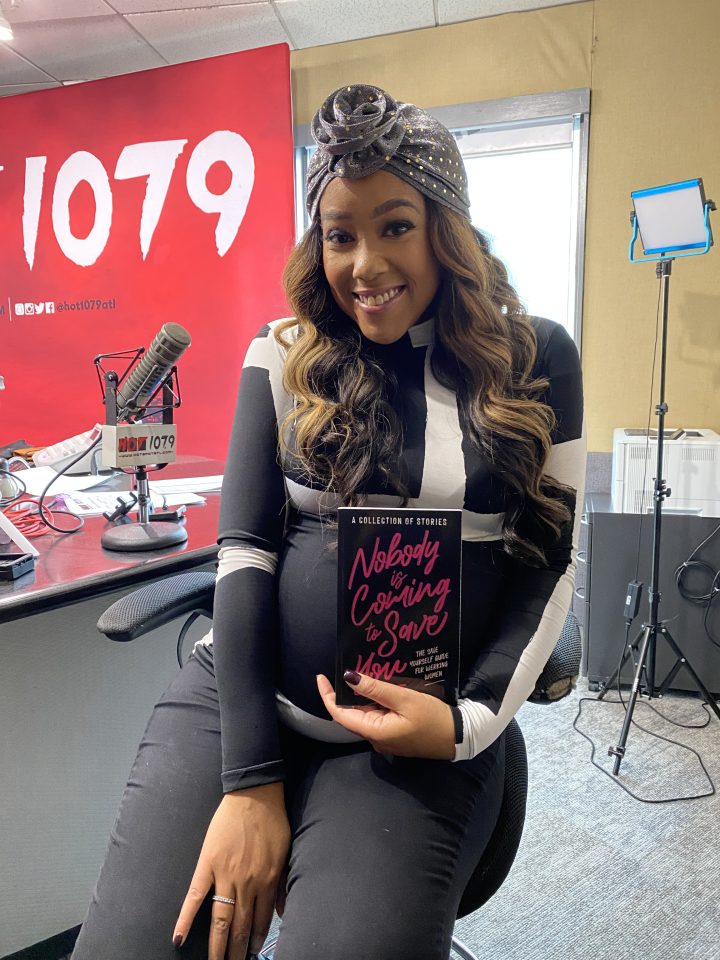 Koereyelle Mallard, the founder of WERK University and a serial entrepreneur, recently co-authored and released a book in collaboration with seven other powerful and influential women entrepreneurs, titled No One is Coming to Save You: The Save Yourself Guide for Werking Women.
The guide is a collection of true stories as told by the different women authors, demonstrating the trials and tribulations of motherhood, entrepreneurship, marriage, career, finances, relationships and all the experiences of being a woman, while also providing tried and true strategies to help other black women to level up their business and lives and improve their financial condition overall. No One is Coming to Save You serves as a source of inspiration and motivation for women to discover their purpose and power and to ultizie it in building their inner strength and becoming the best version of themselves.
It's a step-by-step blueprint of the transformation you didn't know you needed, but will be amazed and forever changed for the better once it takes place.
Mallard made this book a success with the stories of Ashley Kirkwood, Tonya Rapley, Jessica Boyles, Alecia Reese, Candice Holyfield-Parker, Casey Cooper and Chef Ameera.
– Ashley Kirkwood is an international speaker, bestselling author and award-winning lawyer.
– Tonya Rapley is an award-winning millennial money expert and creator of My Fab Finance.
– Jessica "Jessi Nicolet" Boyles, is an Accountant, and Actress, best known for her role in the breakout film "Christmas in Carolina" alongside fan favorites Darius McCrary and  Kelli Shanygne Williams of "Family Matters" fame.
– Alechia Reese  is a transformation coach, international speaker and host, she's the principal for RGLP Group, co-founder of Tru3 Yoga Agency, and co-host of the Triggered AF & Got Value? podcasts.
– Candace Holyfield-Parker is a millennial business mogul and spa extraordinaire who currently owns Six Figure Spa Chick, a marketing firm for spa/beauty professionals.
– Casey Cooper is the face of The Compass Circle, a trucking company she launched in 2006 and has successfully scaled into contracting for the federal government.
– Chef Ameera is affectionately known as the Food Alchemist. Her gift is taking ordinary ingredients and transforming them into tools  for elevation and overall well being.
All of these women have a story to tell and in their own voices, they candidly share the good, bad and the ugly of what building a business empire entailed. It's no wonder Amazon hails No One Is Coming to Save You as a bestseller in a number of different categories.