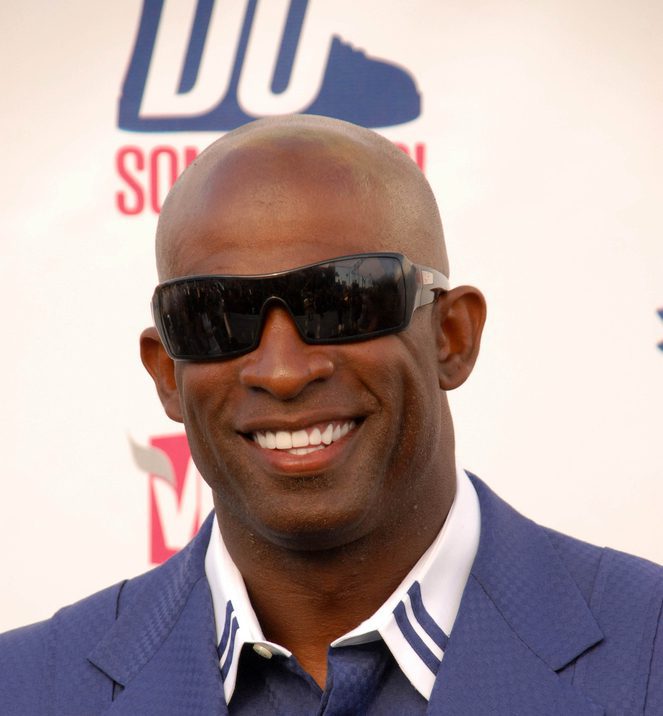 Deion Sanders is looking for a specific type of young man along the defensive line. The Pro Football Hall of Fame cornerback and current University of Colorado head football coach went on "The Rich Eisen Show" during the week of Super Bowl LVII and broke down the type of players he's looking for in each position.
"With o-linemen, I look for two-parent homes," Sanders said. "A strong father that they adhere to. Smart kid, at least a 3.3 [GPA] and above. Tough, physical offensive linemen. Defensive linemen, it's totally the opposite. Single mama, trying to get it, he's on free lunch. I mean, he's just trying to make it, he's trying to rescue mama. Like mama barely made the flight, and I want him to just go get it.
"There are whole different attributes that you look for in different positions. We have that stuff just chronicled, we know what we want and we're going to go get it."
However, Sanders' most successful defensive lineman from his time coaching at Jackson State was edge rusher James Houston IV, a Florida native who grew up with both of his parents, Sonja Houston and James Houston III. Houston IV had one of best rookie seasons in the NFL in 2022 with the Detroit Lions. In seven games, he finished with 11 solo tackles, eight sacks and one forced fumble.
OutKick columnist Dan Zaksheske posed the question about why Sanders' comments didn't receive much media attention but if a White coach had said that, there would have been a firestorm.
"So, if a White coach — or any White person really — said what Deion Sanders is saying, they would be called racist," Zaksheske wrote. "Clearly, single parenting disproportionately affects Black children. Sanders points out that this situation is not ideal."