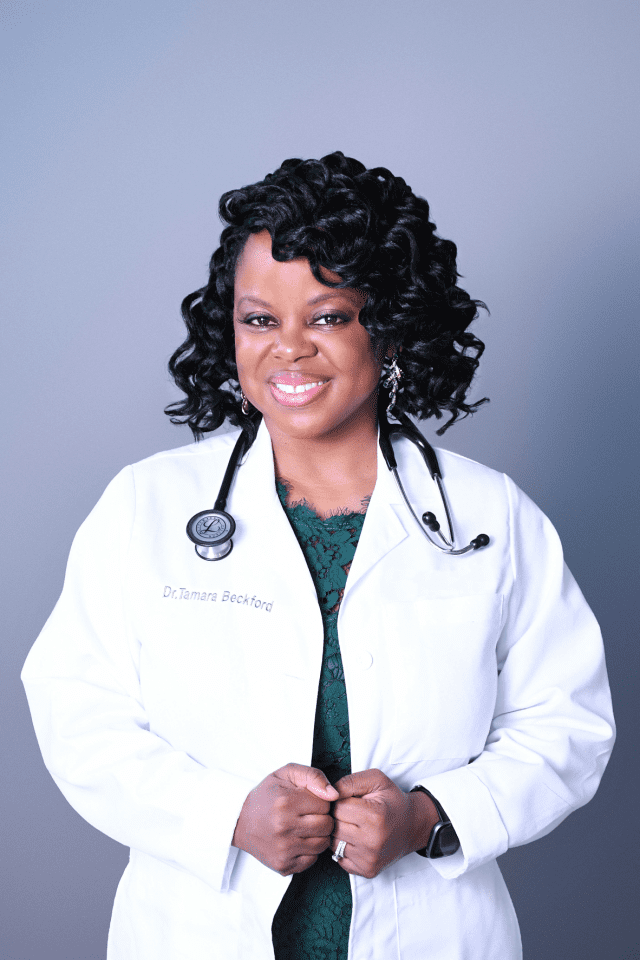 Tamara Beckford, the CEO of UR Caring Docs and an emergency medicine physician, is an international speaker. She hosts the "Dr. Tamara Beckford Show" podcast and has interviewed 175 physicians from all over the world. She has co-authored two bestselling books, Made For More and Thriving After Burnout. Dr. Beckford also serves as a success mentor at EntreMD Business School, helping over 60 physicians each week to create businesses with annual revenues ranging from six to seven figures.
Rolling out spoke with Dr. Beckford about her company, UR Caring Docs, as well as some key indicators to focus on for better health and a healthier lifestyle.
Besides being a doctor, you are the CEO of UR Caring Docs. Tell us about that.
UR Caring Docs helps companies reduce employee burnout through curated self-care workshops and presentations. Prioritizing employee well-being leads to increased productivity, lower turnover rates, and a culture that attracts top talent. By investing in their employees' wellness; companies can improve their bottom line and create a culture where people want to stay and grow.
What effect does stress have on health? What are three ways to reduce stress?
Stress can have negative effects on both physical and mental health. It can lead to increased heart rate, high blood pressure, a weakened immune system, and chronic conditions such as anxiety and depression. Three ways to reduce stress include:
Practicing regular physical exercise;
Engaging in relaxation techniques, such as deep breathing or meditation;
Laughing more, because laughter can reduce tension and improve mood.
What role does sleep play in maintaining good health?
Sleep plays a vital role in maintaining overall health and well-being. It can impact everything from memory to physical performance and immune function. A lack of sleep can disrupt the body's ability to regulate hormones that control hunger and fullness, leading to increased cravings and overeating. Thus, getting adequate sleep is important for energy, focus, and maintaining a healthy weight.
Describe your specialty and why you chose to focus on this area of health.
I am a board-certified emergency medicine physician. Emergency medicine focuses on the immediate assessment and treatment of acute medical conditions, injuries and trauma. This includes heart attacks, broken bones, and sometimes even delivering babies. I chose emergency medicine because of the fast-paced and unpredictable nature of the work, the opportunity to help people in critical situations, and the ability to work in a team-oriented environment.
What is seen as harmless but has an unhealthy impact on our lives?
Stress has been accepted as part of modern life, but it can profoundly and negatively impact our physical and mental health. How often have you heard, "I am so stressed"? Prolonged or chronic stress can lead to various health problems, including anxiety, depression, heart disease, and impaired immune function. Stress can also negatively affect work and relationships, making it crucial to identify and manage stress healthily.
Website: www.urcaringdocs.com
LinkedIn: http://www.linkedin.com/in/drtamarabeckford
Facebook: https://www.facebook.com/URcaringdocs
Instagram: https://www.instagram.com/urcaringdocs
Twitter: https://twitter.com/URcaringdocs