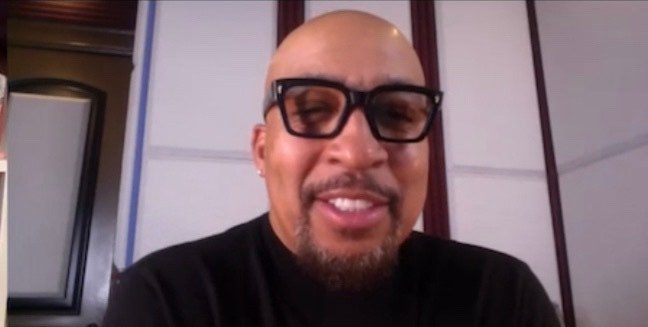 Tommy Miles has been counseling  seasoned singles on the journey to love for seven seasons on OWN's hit dating series, "Ready to Love." A stand-up comedian and regular on "The Steve Harvey Morning Show" Miles was immediately a fan favorite due to his easygoing nature, authentic advice and track record of 20-plus years with his beautiful wife Jackie.
Miles started out this current season of "Ready to Love" introducing the singles to a success story with former cast mates, Simone and Rashid from the Houston season. In addition to Simone and Rashid, "Ready to Love: DC" scored another success story with Clifton and Joi from the DC season, who recently got engaged and joined the cast of "Love & Marriage: DC."
"I couldn't be happier about these success stories," Miles says. "I can't wait to attend both weddings and let everyone know these couples are my babies. This is what can happen when you give love a chance and you show up being intentional."
While hosting consecutive seasons of "Ready to Love," Miles found himself dealing with a potentially life-altering illness when he was diagnosed with thyroid cancer in May of 2022. After undergoing surgery in August, Miles was declared cancer free before the end of 2022.
"Going through something that serious can't help but change your perspective. I'm blessed to still be here doing what I love to do, talking to people, making people laugh and of course helping them find love. My voice is almost all the way back, I still have a way to go but I'm extremely blessed and grateful," he shares.
To celebrate being a survivor himself and all the many cancer survivors he has come across since his diagnosis went public, Miles says he is planning a T-shirt and accessory line with the phrase, "Don't cancer me out!"
"When I was dealing with my diagnosis I didn't want to hear anything negative. I want to share that message with other survivors and their loved ones, it's important to let people know they can beat this thing. Cancer doesn't have to be the end," he says.