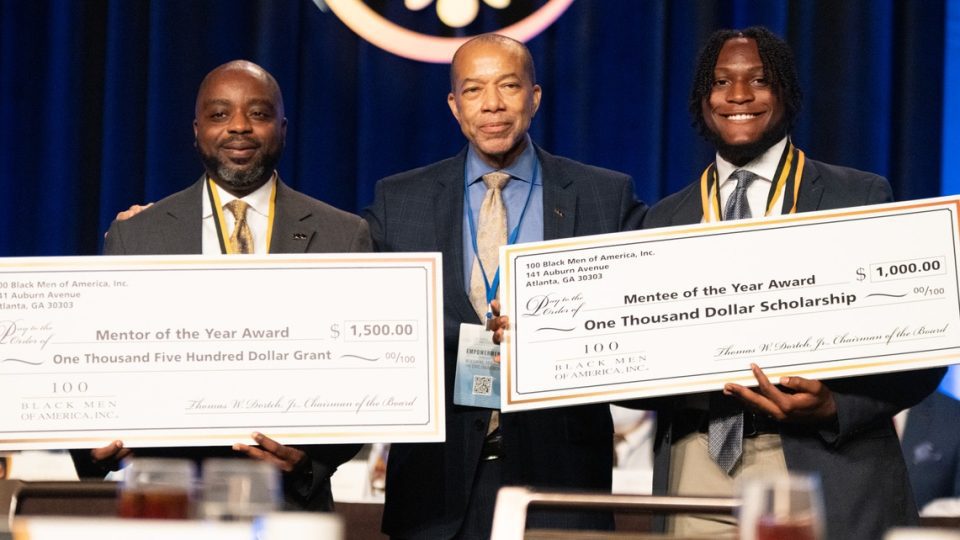 Thomas Dortch Jr. was a pioneer in America, providing the Black community with more opportunities to thrive and excel in their lives.
When you're the "first" to do something, it may seem like pressure, but instead, you're opening the pathway for others to follow in your footsteps. That's what Dortch did when he was the first Black man to become the chief administrator for a U.S. senator. He was the first African American to serve in this capacity for any U.S. senator, and that led the way for other Black politicians to be able to do so.
Dortch continued his work in the Black community, becoming the chairman of The 100 Black Men of America. In a time where mentoring and providing opportunities for Black youth was important, Dortch stepped into his role and went above and beyond, raising nearly $100 million for the corporation over his 20-year tenure.
Thomas "Tommy" Dortch Jr., accomplished businessman and former chairman of the 100 Black Men of America, Inc., has died at age 72. This trailblazer and leader, who spent his time advocating for Black empowerment and mentoring Black youth, will be greatly missed. Rest In Power 🙏🏾 pic.twitter.com/45LIlpKx4U

— Ben Crump (@AttorneyCrump) February 16, 2023
In a statement from Atlanta Mayor Andre Dickens about Dortch, he said, "Tommy never lost sight of his mission. Long before we called it diversity, equity, and inclusion, Tommy was hard at work in that space."
Diversity, equity and inclusion has been a big topic among businesses and corporations, and Dortch laid the foundation with his work in America to empower others.
That's why he co-founded the Georgia Association of Minority Entrepreneurs with a mission to advocate for minority business development, and the Greater Atlanta Economic Alliance, which was meant to increase the business capacity of small, female minority-owned firms. Over the years, there has been a rise in minority businesses, and thanks to Dortch and his contributions, many have thrived in the space.
HBCUs have been a staple in the Black community, and Dortch did his best to amplify those universities, creating the National Black College Alumni Hall of Fame Association Foundation. He believed that HBCUs deserved recognition and were valuable and critical to the world.
If it was anybody that has had their hand in Black America and created opportunities, it was Dortch. He may have done it quietly, but the results were loud.