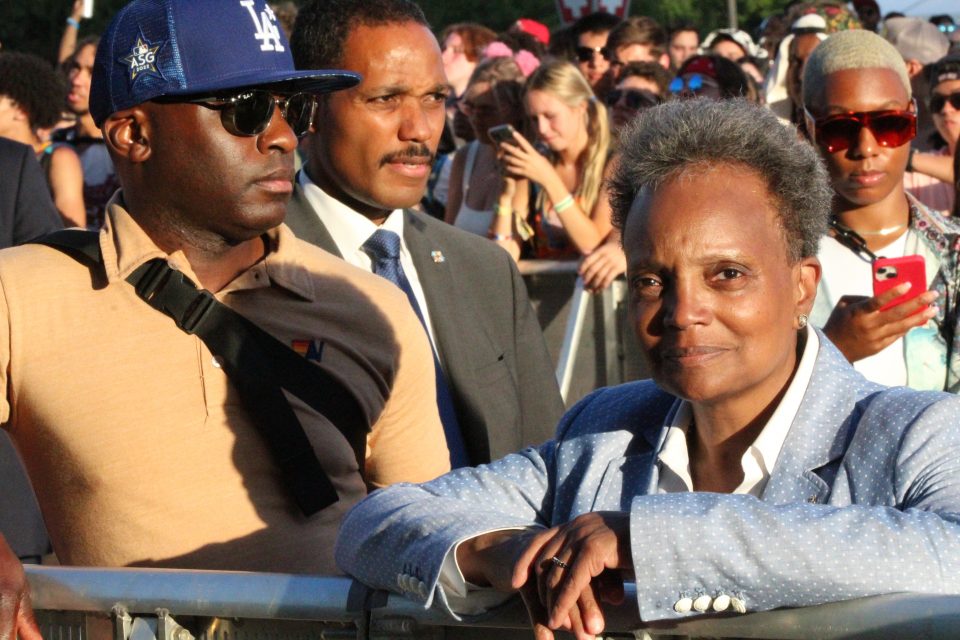 Lori Lightfoot's reign as the mayor of Chicago will soon to come to an end. The 56th mayor of the major Midwestern city lost her bid for reelection on Feb. 28.
The race is going to a runoff between Paul Vallas and Brandon Johnson, according to the Chicago Sun-Times. Vallas, who had 33.95% of the reported vote, is the former Chicago Public Schools CEO. Johnson, who netted 20.32% of the reported vote, is the Cook County Commissioner. Lightfoot had 16.89% of the reported vote.
"Obviously, we didn't win the election," Lightfoot told local reporters, according to the Sun-Times. "But I stand here with my head held high and my heart full of thanks. You will not be defined by how you fall. You will be defined by how hard you work and how much you do for other people.
Voters were reportedly "disappointed" with Lightfoot's record on reform, transparency and crime. Lightfoot introduced the "INVEST South/West" plan, a community development to give more resources to the South and West sides of the city. Through the plan, the city pledged $2.2 billion in public and private investments as of fall 2022. Lightfoot pointed to the plan as offering more than any Chicago mayor has done for the Black community, according to the Sun-Times, but with six other Black candidates running this electoral cycle, the plan proved to not be enough.
According to his campaign website, Vallas cares most about getting crime under control, empowering parents to decide what's best for their children, and putting the city "back on solid financial footing" by budgeting sustainably.
Johnson's website reads he wants safe and vibrant neighborhoods, provide affordable housing, health care for all and fully-founded schools. Johnson said he wants to build a stronger Chicago for all residents, from working and immigrant families to members of the LGBTQ community.
The mayoral runoff election is set for April 4.