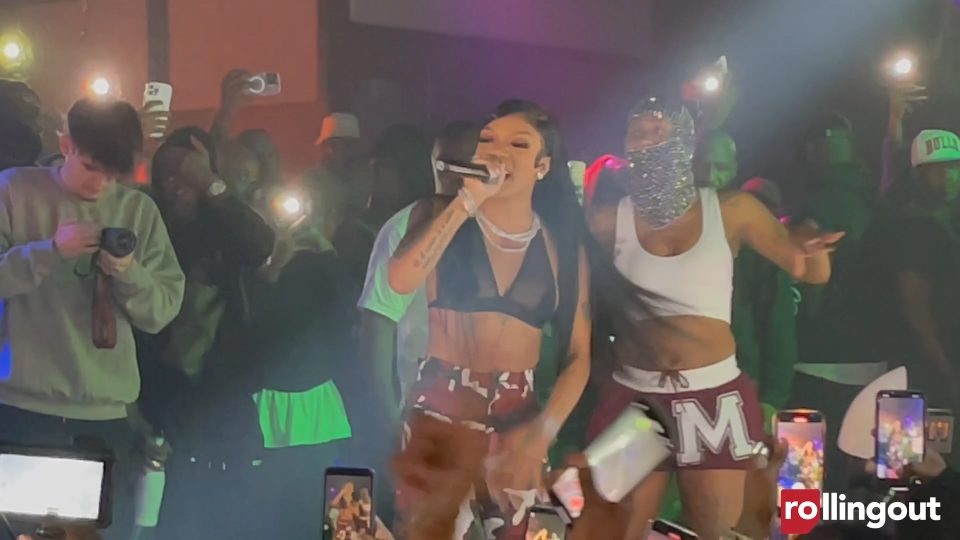 GloRilla's former bodyguard is speaking out after he was fired for not defending the Memphis, Tennessee, artist when drinks were being thrown at her in a club.
Glorilla gets drinks dumped on her by upset fans in Oakland for showing up and not performing.pic.twitter.com/l1q3rCI1tR

— R.I.P. Billy Baker 💔😭 (@Fuckyvllfr) February 9, 2023
In the video, you can see GloRilla walking through the club as the drinks are being thrown, and the bodyguard is leading her out of the venue. The bodyguard says that he was told to go back and beat up the people who threw the drinks, but said he wasn't going to.
I got her a– safe," the bodyguard said in a video posted on social media. "She can talk to y'all but can she talk to me? You alive. I did my job, it's complete.
Glorilla's bodyguard speaks after he was allegedly fired for not beating up female who threw water at her in the club.👀😳 pic.twitter.com/cgHryLbqDj

— Hip Hop Ties (@HipHopTiesMedia) March 2, 2023
"As far as 'go over there and whoop that motherf—–,' no. I'm not about to whoop nobody," the bodyguard said. "If they were in front of our face and they did that s—, ima whoop the brakes off they a–."
He then explains how the situation went and why he didn't go back to fight the fans.
"She did that s— from the side of the crowd. So I'm not about to go back and whoop nobody," the bodyguard said. "You know why? That's called an assault charge. Imma lose my motherf—— life."