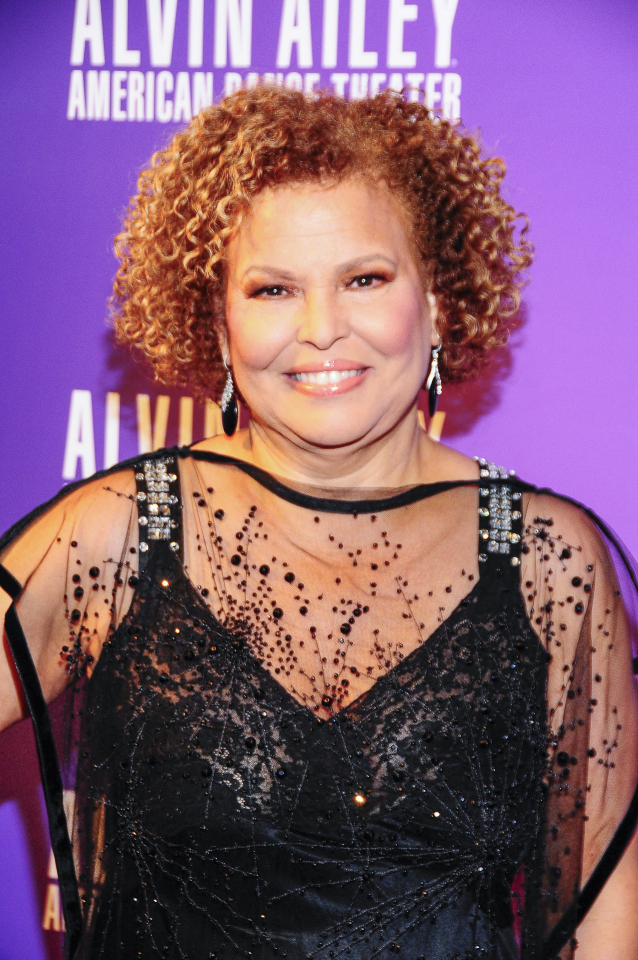 No one should be surprised that rapper-producer 50 Cent spat his customary vulgar verbiage while weighing in on Debra Lee's relationship with BET founder Bob Johnson.
Lee, the former chairman and CEO of BET, admitted on "Good Morning America" that she entered into a relationship with Johnson while both were married to other people. She was on "GMA" to promote her book, I am Debra Lee, and accused Johnson of essentially blackmailing her into staying with him lest she lose her job.
Fifty, arguably the nation's most prolific and devastating troll, began by mentioning that folks are not often privy to what goes on behind closed corporate doors.
Fifty, the producer for the blockbuster cable shows "Power" and "BMF," then rendered his thoughts on Lee's public admission that she was an executive at BET when she began having an affair with Johnson.
In a not-so-subtle way, Fifty made reference to Lee's alleged bedroom prowess that evokes memories of the recent smash hit from Cardi B and Megan Thee Stallion titled "W.A.P."
Taking it further, 50 Cent insinuates not-so-subtly that the relationship is the reason for her promotion to the top position at BET. In other words, the rapper is accusing Lee of sleeping her way to the top.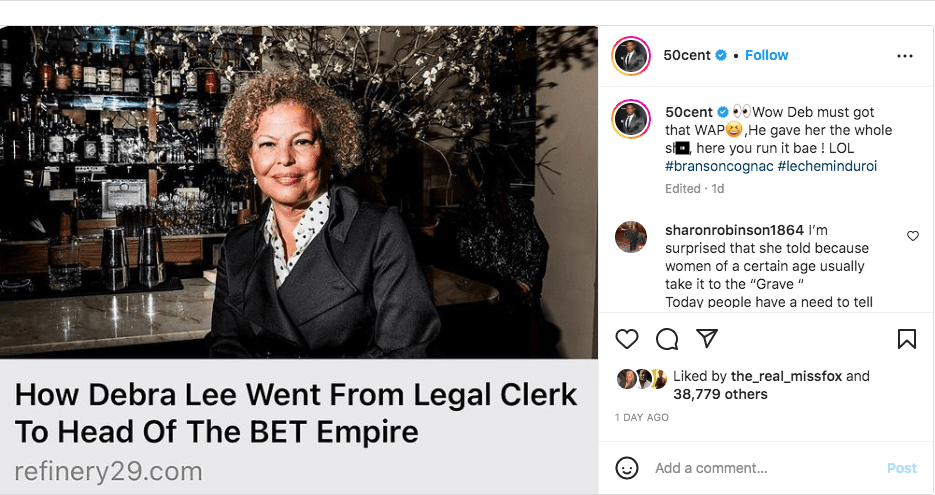 However, as Lee mentioned on "GMA," she was not promoted to becoming the top dog of BET until Johnson and his partners sold the Black-owned network to Viacom for $3 billion in 2001. Johnson, who became one of America's first Black billionaires in the deal, remained on as CEO of BET until 2005, according to Black Enterprise.