Melanie L. Campbell, a veteran coalition builder, continues her mission to support Black women in all spaces through an upcoming National Entrepreneurship Challenge and Line Pitch Competition. March 15-19, 2023, in Washington, D.C., three minority women-owned startup businesses will have the opportunity to receive a total of $40,000 toward their business ideas if they live in D.C., Maryland or Virginia.
"Four years ago, we launched the Black Women's Roundtable 'Take It to the Top Entrepreneurship National Challenge,' in order to support Black women and girl 'ideapreneurs' and small, minority, women-owned startup businesses, as a pathway to wealth-building for Black women and families. Women business owners have traditionally lacked access to capital.  It is my hope that by creating this competition, we can effectuate positive change and provide much needed funding," Campbell shared in a recent press release.
Campbell serves as the president and CEO of The National Coalition on Black Civic Participation. She releases an annual report on the status of Black women at the Black Women's Roundtable Women of Power National Summit during Women's History Month. Rolling out had a chance to hear Campbell and her vice president of operations in events management Tonya Tyson discuss the opportunity for Black entrepreneurs to receive the support they need.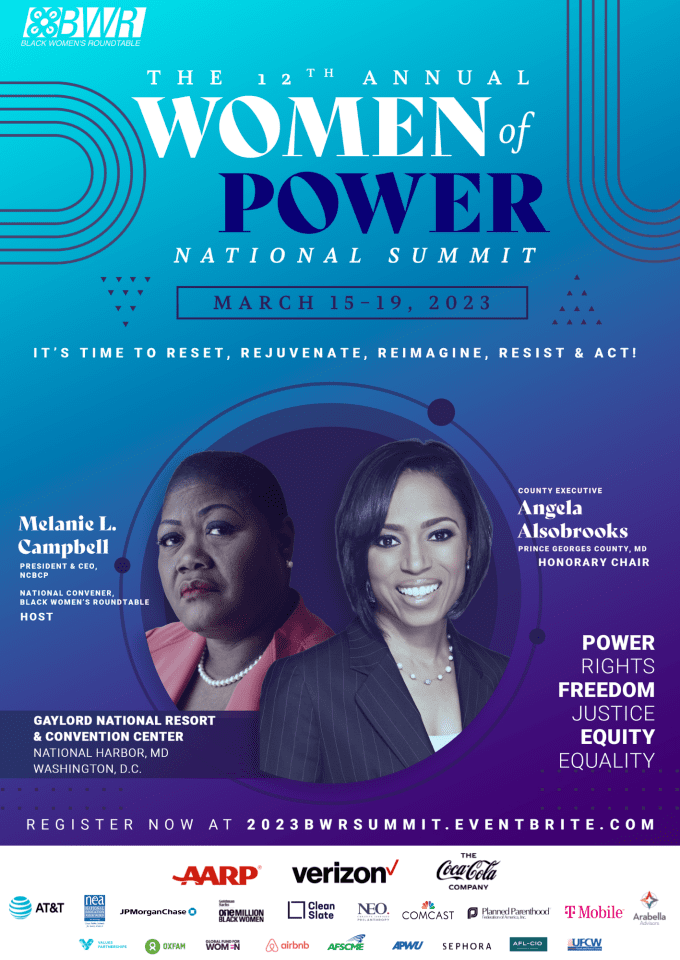 What should women expect during the roundtable?
We want the ladies to come together, and just to reset, rejuvenate, reimagine, resist and act. We've been fighting and on survival mode, so we want to also show them how to do self-care, practice mindfulness, understanding that rest and reset is the new resisting. This is an intergenerational conference for Black women and girls. So we are taking the time for mentoring, self-care policy and challenges that Black women and girls faces in America.
Why has civic engagement become an important part of the brand's focus?

I am the youngest of six and experienced my parents always giving or taking care of someone regardless of our situation. My father was very active locally when it came to dealing with breaking down discriminatory barriers, and I kind of come from that part. I went to school for business so I started to combine my movement work with business. I felt so blessed to be a part of [the] solution. We can't solve it all, but we can do our part, and just encourage sisters to know they are not invisible. Through this summit, and other things that we do to shine a light, on the brilliance of Black women, girls, our families, the community, we do that as best we can.
The deadline for the BWR's fourth annual "Take it to the Top 2023" Challenge, powered by The Coca-Cola Foundation, has been extended to Tuesday, March 14, 2023, at 11:59 p.m. All eligible applicants can apply here.