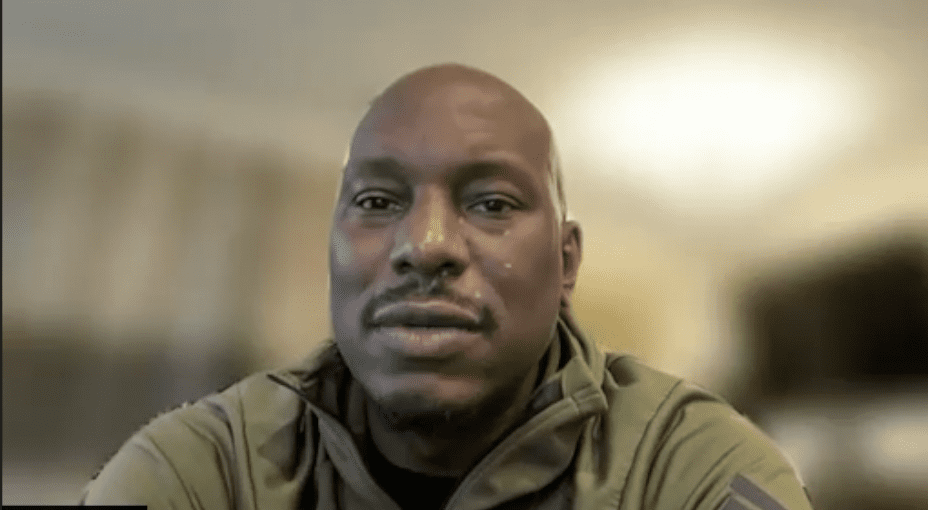 R&B crooner Tyrese Gibson went ballistic on Charlamagne tha God after "The Breakfast Club" radio show host refused to play his new song.
Tyrese was in his feelings after Charlamagne responded to the singer's song, "I Don't Think You Ever Loved Me," by saying on the air that "no one cares."
The often volatile singer retorted with a laser strike against Charlamagne: "I see the ex-darky still losing sleep over me cause I'm still my original complexion."
When DJ Envy pressed Charlamagne on the air as to why he was "so hard on him," Charlamagne said that Tyrese is abnormally self-absorbed and is only concerned about matters pertaining to himself. 
"Tyrese is a person who only reaches out when he wants something," Charlamagne said on the show. "It's always me, me, me, me, me, me, me, me. And he sent me that song like two or three times. Yo, we don't care!"
Tyrese aired out his differences with Charlamagne to his 17 million Instagram followers, saying:
"I heard he was talking s— about me on the radio this morning? D—, I don't know what I did to you bro I thought we was cool???? D— I heard you've be acting light-skinned lately – it's cool," Tyrese raged. 
Tyrese added that he darkened the image of Charlamagne "so that he can look as dark as he used to be."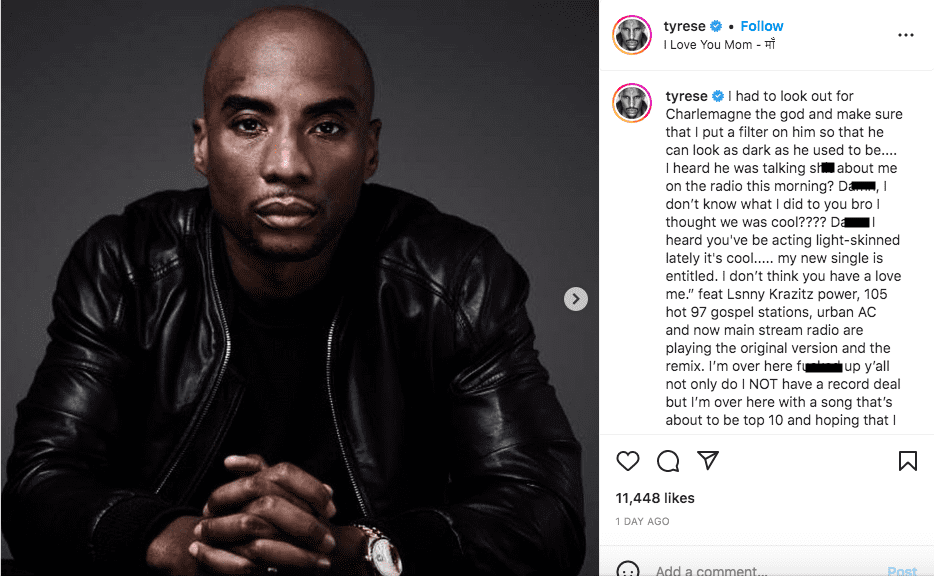 After decrying his absence of a airplay deal, Tyrese vowed in the IG post that he vows to make a trip from his Los Angeles home to New York to "talk about" the matter but took pains to ensure fans knew that it was "not a threat."
"As far as Charlemagne I'm coming in New York to see you and we gonna talk about it. That's not a threat. That's an elbow. That'll be followed by a hug," Tyrese penned.