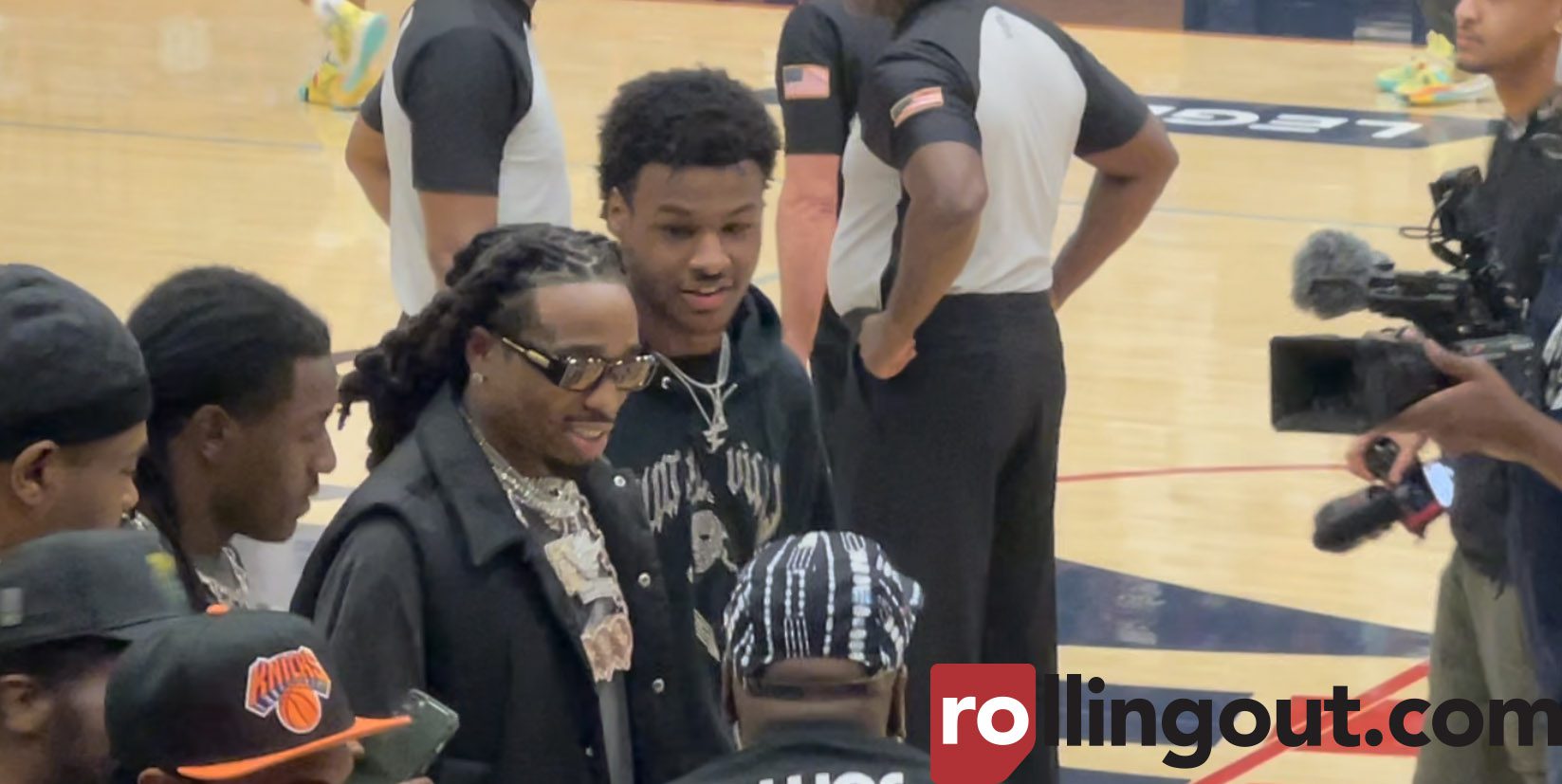 It probably comes as a surprise to absolutely no one that LeBron "Bronny" James Jr., by far the most famous high school player in the nation, is also the country's biggest NIL earner.
The numbers have been unveiled to show just how much Bronny James is making from his NIL – Name, Image and Likeness – deals, a relatively new phenomenon that enables amateur athletes in high school and college to profit from their own brands, skillsets and fame.
The son of Los Angeles Lakers superstar LeBron James has NIL deals that have a total valuation of $7.2 million, according to On3Sports, an obscene amount of money for a kid still in high school. 
Uber-hyped high school quarterback Arch Manning, the nephew of legendary NFL quarterbacks Peyton and Eli Manning, is reportedly second with a NIL haul of $3.7 million. He is going to take over the play-calling duties at the University of Texas at Austin in the fall. 
Bronny James is the top NIL earner in the entire nation

(Via @On3sports ) pic.twitter.com/hwIdd0lE91

— NBACentral (@TheDunkCentral) March 28, 2023
Undoubtedly, the younger James' steady, incremental improvements in his game and the spectacular highlight plays and dunks have helped sustain the national interest that originated with the legendary father.
And while James – and Manning for that matter – may seem to some fans as the product of the overhype machine as the second leg of a basketball family dynasty, there are current and former NBA players who actually believe Bronny James can make it on the next level.
"He's solid as hell," Thaddeus Young told MSN.com. "Obviously, probably not the elite of the elite. But he's athletic, he's strong, he plays defense, he can shoot the ball well, he can run the point guard position, he can play off the ball. I love his game."