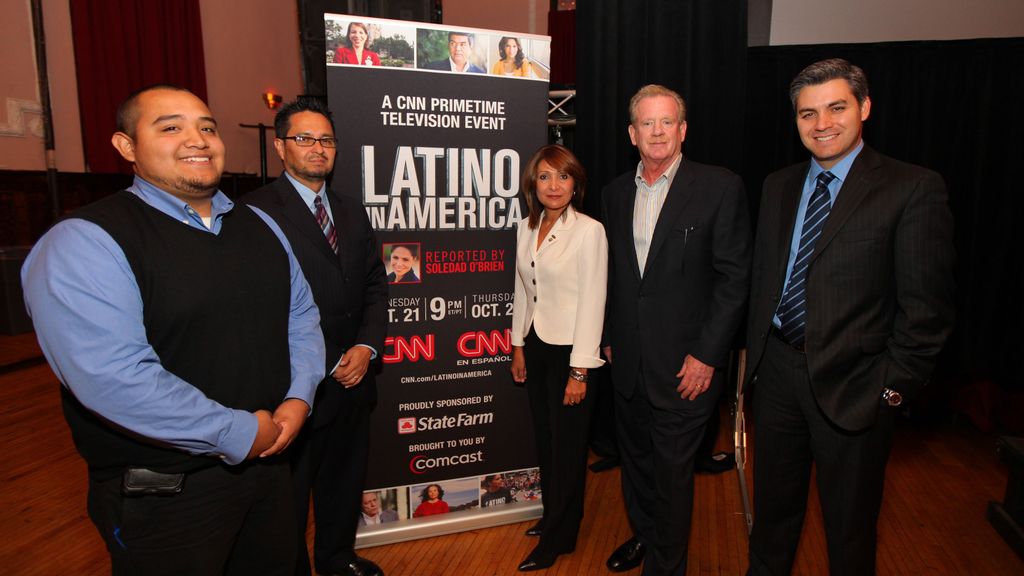 By Negocios Now
La Cámara de Comercio de Illinois se enfrenta al poderoso sindicato estatal de docentes al respaldar a Paul Vallas, un demócrata que lucha en una reñida segunda vuelta por la nominación del partido a la alcaldía de Chicago contra el candidato respaldado por el sindicato.
La Cámara de Comercio Hispana de Illinois, la organización más poderosa de líderes empresariales latinos en el estado, respaldó a Vallas.
Vallas, el ex director de las Escuelas Públicas de Chicago, se enfrenta al comisionado y maestro del condado de Cook, Brandon Johnson, en una segunda vuelta electoral el 4 de abril. Vallas ha hecho de la lucha contra el crimen y la reparación de las escuelas públicas en crisis de Chicago los mensajes centrales de su campaña.
"Después de reunirnos con ambos candidatos y conocer sus plataformas, creemos que Paul Vallas es la mejor opción para Chicago", dijo el presidente y director ejecutivo de la Cámara de Comercio Hispana de Illinois, Jaime di Paulo.
"En estos tiempos es importante hablar de los temas que afectan a nuestra comunidad y economía. Los latinos son una fuerza económica importante: representan el 30% de la población de Chicago y el 17% en Illinois. Cada año aportan más de 100 mil millones de dólares a la economía del Estado", dijo.
"Apoyar a los negocios latinos no solo es una obligación moral, sino también una necesidad económica que beneficia a todos. A medida que se acerca la votación, es crucial que la comunidad latina salga a votar por los líderes que seguirán apoyando a las empresas hispanas", dijo di Paulo en un comunicado.
"Necesitamos funcionarios que se ocupen de las minorías, ya que también contribuyen a la economía local, generan ingresos y fomentan la inversión en la ciudad. Es por eso que la Junta Directiva [de la Cámara de Comercio Hispana de Illinois] se enorgullece de apoyar a Paul Vallas como candidato a alcalde de Chicago", dijo.
"Vallas comprende los desafíos que enfrenta la comunidad latina y se compromete a abordarlos. Su plan de desarrollo económico es una oportunidad única en la vida para incluir negocios en las ofertas de la Ciudad.
Según una encuesta reciente, Vallas tiene una ligera ventaja de 46,3 por ciento sobre el 44,2 por ciento de Johnson según encuestas recientes.
Recientemente, Johnson recibió el respaldo del representante estadounidense Jesús 'Chuy' García, quien dijo que no tomó la decisión a la ligera. "Lo hago defendiendo los mejores intereses del movimiento progresista y sin ninguna otra vacilación o reserva", dijo García. "La elección es clara. Chicago es una ciudad de sólidas escuelas públicas, vecindarios prósperos y valores progresistas. Es a través de este lente que veo a Brandon Johnson como la elección correcta y por qué lo apoyo para alcalde", dijo García, quien en febrero pasado fracasó en sus sueños de ser alcalde de la ciudad.
La decisión de la cámara se produce después de que Vallas y Johnson presentaran su plataforma ante la junta y los miembros de la organización empresarial.
"Con un presupuesto colectivo de $28 mil millones, es vital para el crecimiento económico y la democracia que las agencias de la ciudad den prioridad al crecimiento de las empresas locales en las decisiones de licitación. Confiamos en que Vallas priorizará las necesidades de las empresas latinas y trabajará para asegurar que el 30% de los puestos de liderazgo sean ocupados por personas que prioricen las necesidades de la comunidad latina", dijo Di Paulo.
"El candidato demócrata está comprometido con la construcción de un sistema justo que incluya a todas las comunidades, especialmente a los latinos. En la [Cámara de Comercio Hispana de Illinois] estamos comprometidos a abogar por que se escuchen las voces de los pequeños empresarios y empresarios latinos. El próximo 4 de abril, ve a votar por el candidato que mejor represente nuestros intereses y promueva nuestro crecimiento económico. Juntos, podemos construir un Chicago más fuerte, más vibrante y más inclusivo para todos.
Vallas recibió el respaldo del Consejo de Liderazgo Latino, una organización compuesta por líderes cívicos, comerciales y electos.
El comisionado del condado de Cook, Brandon Johnson (D), y el ex director ejecutivo de las Escuelas Públicas de Chicago, Paul Vallas (D), avanzaron a la segunda vuelta del 4 de abril como los dos principales ganadores de votos en las elecciones generales del 28 de febrero.
Johnson y Vallas recibieron la mayor cantidad de votos de los nueve candidatos, con 21,6% y 32,9%, respectivamente.
La titular Lori Lightfoot (D) ocupó el tercer lugar, convirtiéndose en la primera alcaldesa titular en perder la reelección en Chicago en 34 años.
Esto significa que, el 28 de febrero, el 45,5 % de los votantes emitieron su voto por un candidato que ya no figura en la boleta.
Desde entonces, cinco de esos siete candidatos han respaldado a Johnson o Vallas.
• El representante de EE. UU. Jesús "Chuy" García (D) y el representante estatal Kambium Buckner (D) respaldaron a Johnson.
• Willie Wilson (I), Ja'Mal Green (D) y Ald. Roderick Sawyer (D) respaldó a Vallas.
• En conjunto, los patrocinadores de Johnson obtuvieron el 15,7 % de los votos el 28 de febrero y los patrocinadores de Vallas recibieron el 11,7 %.
• Dos candidatos: Lightfoot, que obtuvo el 16,8 % de los votos, y Ald. Sophia King, que recibió el 1,3%, aún no ha hecho un respaldo.
Los votantes latinos en Chicago han indicado que era más probable que votaran por Vallas entre +11, según el Centro para el Estudio de la Diversidad y la Democracia de la Universidad Northwestern. Los votantes que no estaban seguros de votar favorecieron a Johnson por 10 puntos.
Produced in association with Negocios Now and Ballotpedia
Recommended from our partners
The post La Cámara De Comercio Hispana De Illinois Respalda A Paul Vallas Para Alcalde De Chicago appeared first on Zenger News.