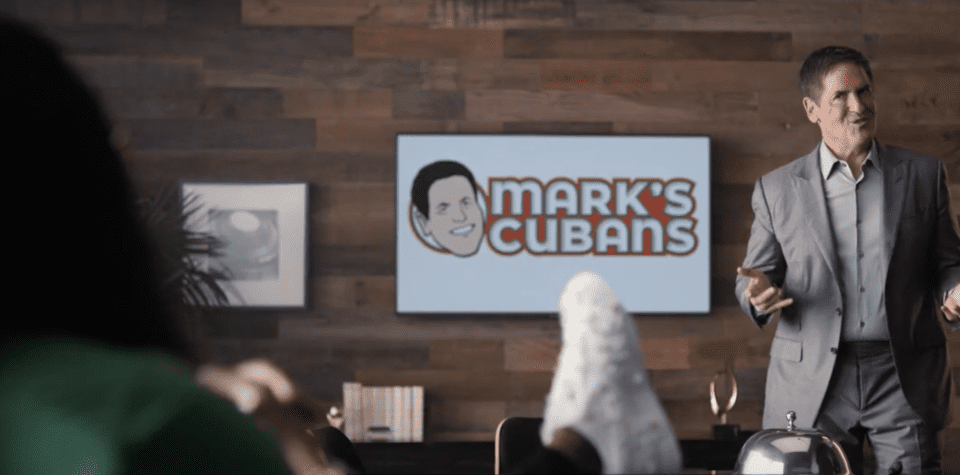 There's no doubt about it, Arike Ogunbowale is one of the best scorers in the world. The Dallas Wings guard is coming off her second-straight WNBA All-Star season in her first four years.
Her profile has allowed her to star in a new State Farm commercial, which features Dallas Mavericks owner and "Shark Tank" co-panelist Mark Cuban. In the spot, Cuban is pitching his business idea to Ogunbowale, but she hesitates to respond.
Recently, Ogunbowale spoke with rolling out about the commercial and her basketball career.
How did State Farm reach out to you and your team?
Through my agent, she told me about it. I was able to go out there and it was cool that we got to create this partnership.
State Farm also has a commercial with Jonquel Jones. How cool is that to see them normalize featuring WNBA players in promotions?
Brands are seeing we have a lot of amazing women. I respect that they respect WNBA and women in sports.
What are you excited for this WNBA season?
I'm excited to play. I was injured last season, so I'm excited to get back in it.
A lot of the country's top college players are staying in school longer because with NIL and that they can make more money in college. If you were in their shoes after you hit the championship shot at Notre Dame, are you staying one more year for the money?
I don't know. If I felt like if I was a top player, I would stay to get my degree, that is most important to me. Education is important to my parents and for me, so I would've wanted to get that first and foremost.
You and J.R. Smith look like you're never going to miss a shot. Where did you get that confidence?
My family, and my older brothers. They were my biggest critics and told me what I didn't do right so I always wanted to do more. Once I got to playing with other people, I always wanted to play against guys. I'm going out to win.
To the men who think they can guard WNBA players 😂🤡 @Arike_O pic.twitter.com/MqbdeobhiY

— WNBA Fans Only (@WNBAFansOnly) March 24, 2023
How did you react to going viral recently in a workout video? 
As a pro athlete, it is what it is. It's just a workout video.
How do you think you've grown as a player in the league?
I learned the game more. When I was injured, I saw the games up close from a different point of view. I learned a lot watching and got smarter in the game.
What do you view differently on the court as a player now?
The game gets slower, you slow it down yourself, thinking two steps ahead. WNBA players are smart, and they know the game as veterans. I read things ahead of time.
Why do you wear 24?
Kobe was 24, but it's always been my number. I makes it more special, and I try to embody Black Mamba's mentality. I took 24 because it was the last two numbers when I played when I was young.