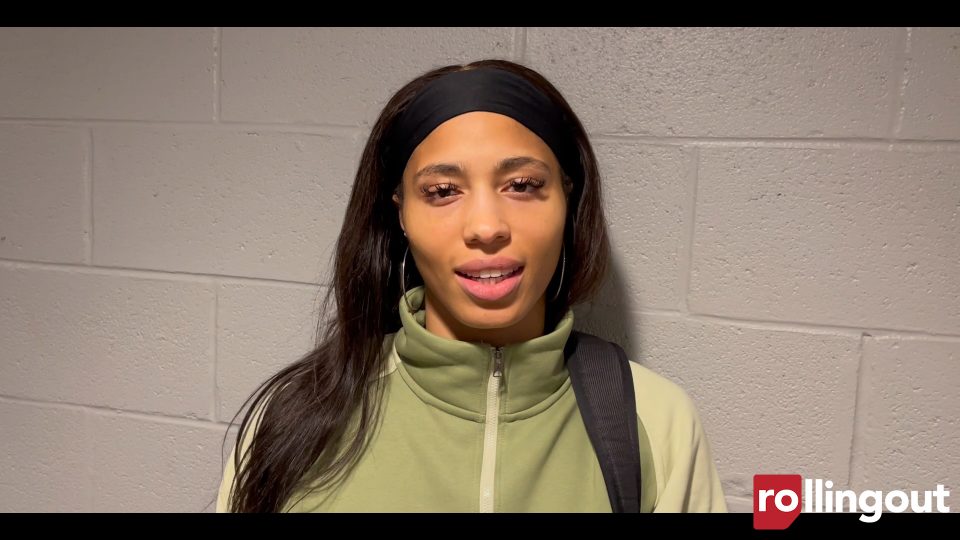 Angel McCoughtry's new project puts action into the public's long-standing requests to learn more about WNBA players.
McCoughtry's "We Are The W" documentary starts with her story — how she got recruited by colleges, got drafted No. 1 by the Atlanta Dream in 2009 and when she played for the Las Vegas Aces.
The documentary then shifts to Dallas Wings center Isabelle Harrison. Harrison is 6-foot-3 with an athletic background as the daughter of former NFL player Dennis Harrison. After her first few seasons in the WNBA, the 28-year-old publicly voiced her desire to get more prominent brand and shoe deals. With over 100K Instagram followers, she felt like she has a marketable look and being a consistent key contributor her entire career, she had the necessary hardwood talent to match. Before the 2022 season began, Harrison officially announced she signed with the Jordan Brand. Harrison, and fellow "We Are The W" co-star Didi Richards, are just two examples of stories that needed to be amplified because the more connected fans feel to athletes, the more said sport grows in popularity.
After the Wings played the Dream, and at the same time as the documentary's premiere on June 21, Harrison spoke to rolling out about the importance of the film.
How are you feeling about the documentary? What should people watch for in it?
I'm really excited. I'm super blessed that the W created this opportunity for me, Didi and Angel to tell our stories. People get to see a different side of us that they don't always get to see. And I hope they continue to care for other players in the league because it's amazing that I get to show this part of me.
What tips would you give young girls who look up to you?
… Always believe in yourself, even if other people don't. [It] doesn't matter what you feel like you deserve, always fight for it and speak [it] into existence. Again, don't accept no as an answer. I think that's huge, especially for women, they like to count us out in a lot of situations. So make sure you stay strong in that aspect. And keep a positive attitude. There could have been times when I could have just given up on plenty of the dreams that I've had since I've been  [in] the W, but I stayed with this because again, I have a huge belief in myself.