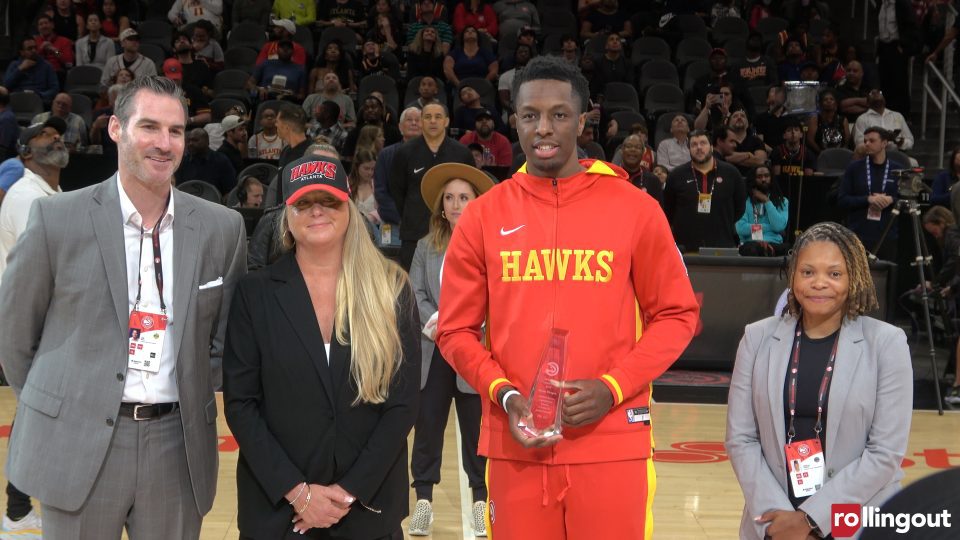 Kindness is a guiding principle for Onyeka Okongwu. The NBA center was recognized for his good deeds in the community with the 2023 Jason Collier Memorial Trophy, dedicated to the memory of the late Hawks center.
Moments after the Hawks' 134-116 win over the Washington Wizards on April 5, the night Okongwu received the honor, he spoke to rolling out about the accomplishment and what it means to him.
Onyeka, first of all, congratulations on your award. What does it mean to you to have your efforts in community service acknowledged?
It's a blessing. I was raised well. Raised the right way, I was always told to give back, and it always comes back to you. Honestly, I just do things out of the kindness of my heart.
How proud do you think your family is back home when they see an accomplishment like this?
It means the world. I know my mom's proud of me, my siblings look up to me and my angels are proud of me. It's always good to show out.
Is giving back something you took more seriously when you gained those angels?
I mean, I just do this out of the kindness of my heart. I do it for the community. I do it for the people who need it the most.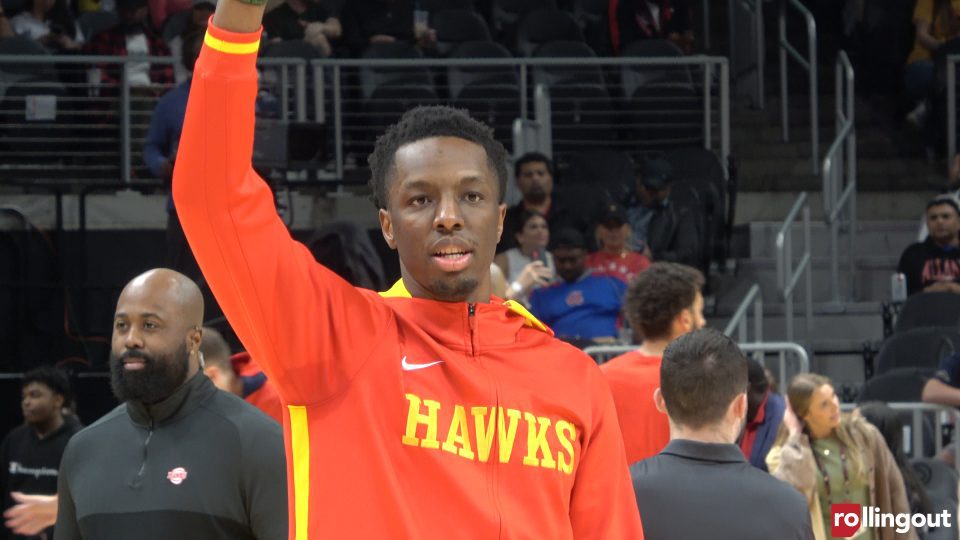 What's your favorite community service activity?
Anything with children. Whether it's a toy drive, [a basketball] clinic. Anything with the kids, man, I'm all for it.
What was your favorite thing to do as a child?
Nothing really, just playing basketball. My brothers and my little sister [used to] watch me or play with me.
USA Basketball for Onyeka Okongwu #ChinoHills @BigO21_ one of the top Bigs in America regardless of Class #StayTuned pic.twitter.com/60l3NHnwTA

— Compton Magic (@Compton_Magic) August 28, 2016
You were a part of one of the more legendary AAU programs growing up with the Compton Magic. How did those mentors shape you into the man you are today?
Man, I was blessed to be part of a great organization, the Compton Magic. They obviously helped me, Evan Mobley, both Mobleys, Johnny Juzang and [there is] some NBA pedigree on that team. I was blessed to be a part of it, and I'm grateful to still be close to those guys.
What's your message to kids reading this right now?
Dream big and never sell yourself short. You're on this Earth for a reason. Chase your dreams.