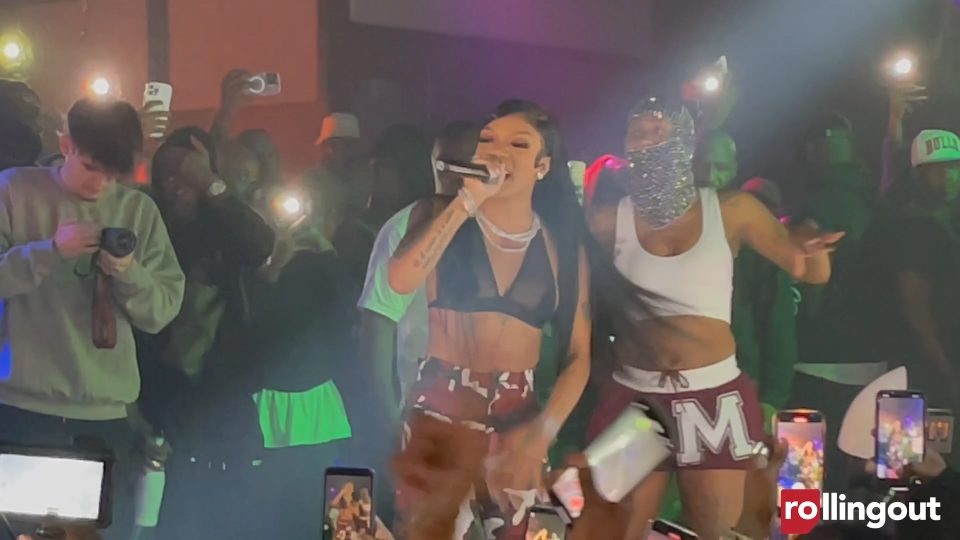 GloRilla is here to clean up the lies.
GloRilla did an interview with comedian Funny Marco in 2022 and was asked about stealing cereal boxes and being sentenced to three years in prison.
"They actually put that on there. Wow, they put my business on there," GloRilla said. "I don't like the fact that you dug that up. Yes, I did. He didn't make that up."
The whole time, Glorilla had a smirk on her face ,which could've implied she was joking, but people have been running with her comments, and she had to shut down those rumors on Twitter.
"You h— really sat y'all a– up there & believed I went to jail for 3 years for stealing cereal & dats why you h— hearts be in y'all a– today because y'all believe whatever a n—- tell you," Glorilla tweeted.
The Memphis, Tennessee, rapper didn't stop there and continued to let her tweets fly.
"& dats da reason you N—– be taking care of kids dats not y'all's till they 12 because you believe whatever a h– tell you," GloRilla tweeted.
The next time a rapper says something in an interview, it would be wise not to immediately believe them.