Tennessee Rep. Gloria Johnson has been there every step of the way, even when she didn't have to be.
Johnson is one third of the "Tennessee Three," a trio of state legislators who were at risk of getting expelled from the state House for their involvement in protests against gun violence. While the Black member, Reps. Justin Jones and Justin Pearson, were ultimately expelled, Johnson, a White woman, was not.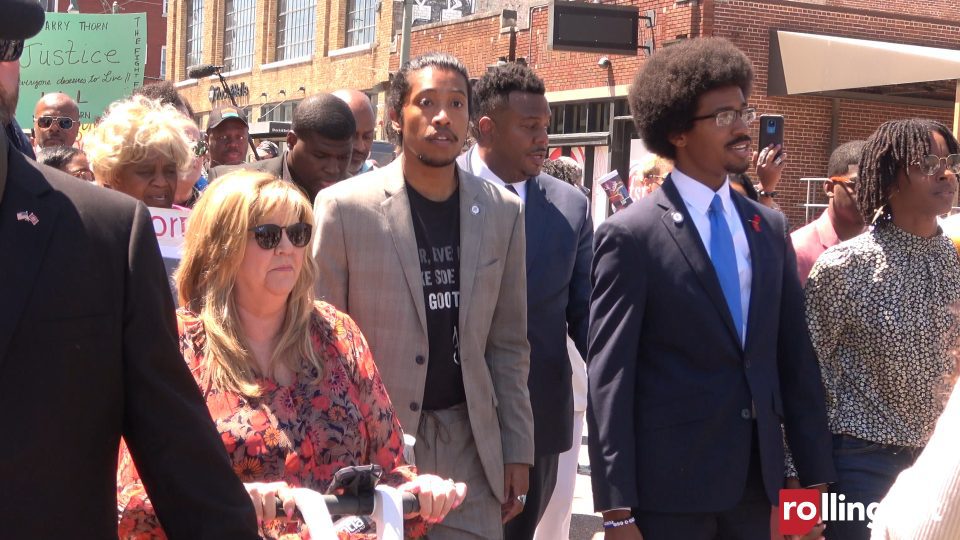 Johnson attended the reinstatement votes for both Jones and Pearson, and has taken it a step further calling lawmakers' decision to only block the two young Black representatives and not her as racially-motivated.
"I've been sitting in [Tennessee state legislature] for a while," Johnson told Don Lemon on CNN. "I hear racist statements all the time. It was just a few weeks ago when one of our colleagues in our criminal justice committee — we had a bill to bring back the firing squad, the electric chair, and one of my colleagues said, 'I think we should bring back hanging by a tree.' He literally suggested lynching.
"I think it's very clear [race had something to do with Jones and Pearson's expulsions]. There have been statements in committee for years and they made themselves clear. If you've heard the questioning of those two young men compared to my questioning, you definitely heard racially-tinged questions. It's blatant, quite frankly."
"I hear racist statements all the time."

Tennessee state Rep. Gloria Johnson, who survived an expulsion vote, says race played a role in votes to remove two of her colleagues, who are Black. One lawmaker, Justin Jones, has been reinstated. https://t.co/iSkCU1dYGe pic.twitter.com/vM5UckPOze

— CNN (@CNN) April 11, 2023
A couple of days after Jones was reinstated unanimously by the Nashville Metro Council, Pearson was unanimously reinstated to his position by the Shelby County Board of Commissioners on April 12.
"I'm so excited, I'm so overwhelmed," Johnson told rolling out after Pearson's reinstatement. "I cannot wait to get back to Nashville. We have reunited the 'Tennessee Three' and we'll all be going back in the House together."
Together again! pic.twitter.com/pZckhSND9d

— Rep. Gloria Johnson (@VoteGloriaJ) April 12, 2023