A day after being unanimously voted to be returned to the state legislature, Tennessee Rep. Justin Pearson was officially sworn into office on April 13 in Nashville, Tennessee.
Pearson was previously expelled from the state legislature for his participation in protests against gun violence. Hundreds of protesters showed up to Tennessee's state capitol in response to a Christian school shooting that left three adults and three 9-year-olds dead on March 27. On April 10, there was another mass shooting at a bank in Louisville, Kentucky.
"We realize there are more mass shootings than days in this country," Pearson said after being sworn in.
Pearson raised his fists in in celebration after being sworn in and again when he returned to the floor for the first time.
The representative said this year's legislative session has featured proposed bills that have opposed drag shows and restricted the health care rights of transgender children.
The first bill Pearson debated on his first day back in office was H.B. 1376, introduced by Republican Rep. John Ragan, which calls for colleges and universities to prohibit curricula that "embrace divisive concepts."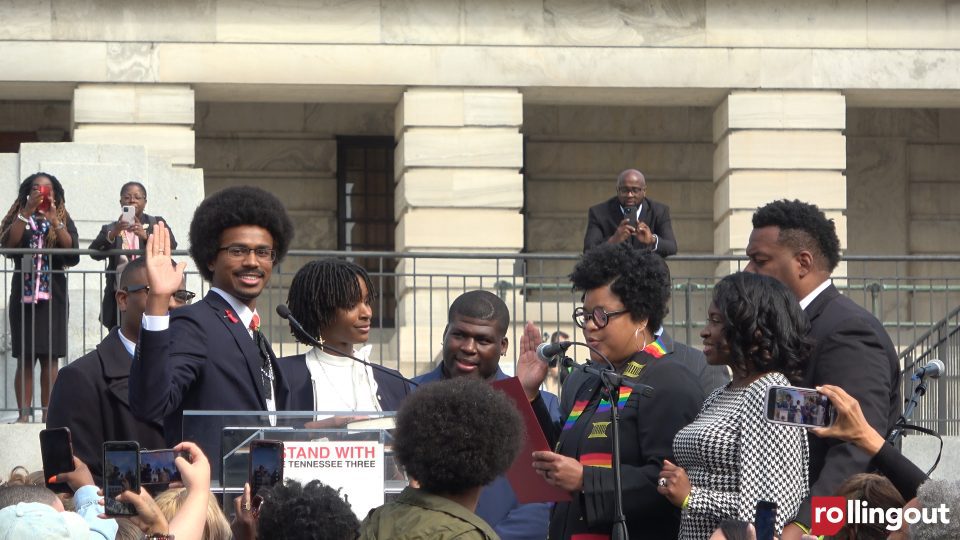 "We will win and we will never quit," Pearson said. "Power, power, power, to the people. … They can't speak down to people without accountability anymore. There's a new institution. It's looking a lot more like the people's House."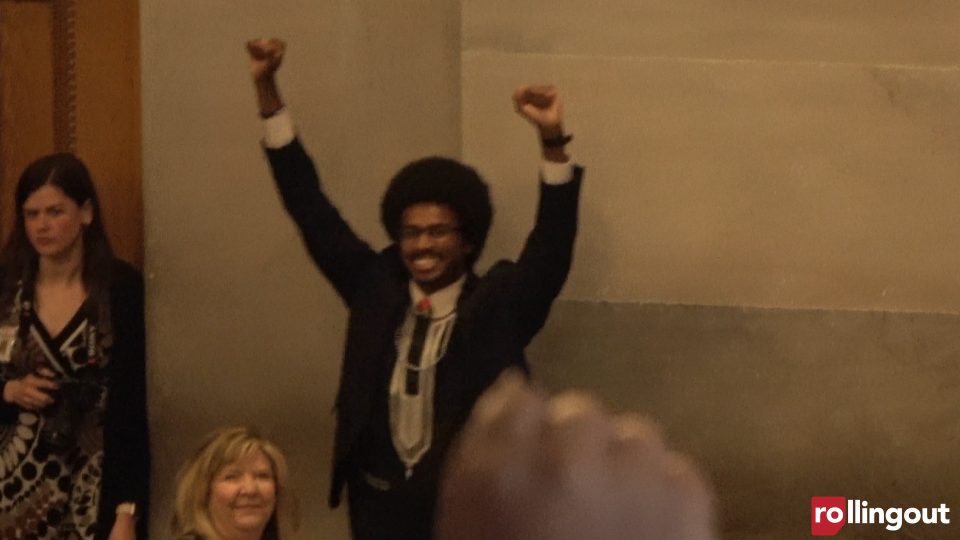 After being sworn in, Pearson walked across the street with his family and fellow former expelled Rep. Justin Jones. Once he returned to the floor, he acknowledged his supporters in the gallery and then greeted fellow lawmakers with hugs and handshakes.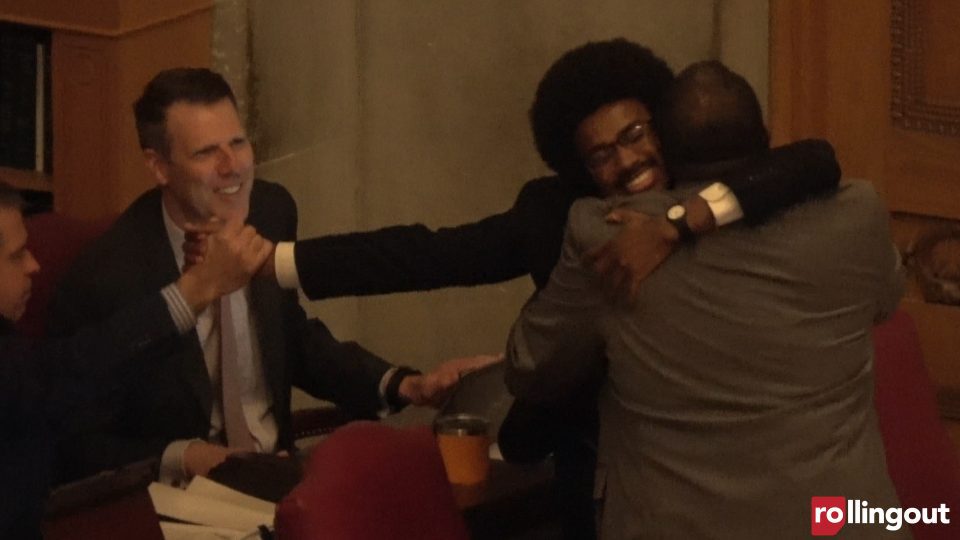 The 29-year-old's life has changed in the past two weeks. While Pearson appreciates the support he's received, as spectators traveled from as far as Vermont to watch the swearing-in ceremony, he looked forward to one task on April 13.
"Today's goal is to serve," Pearson said, "That's all I wanted to do."