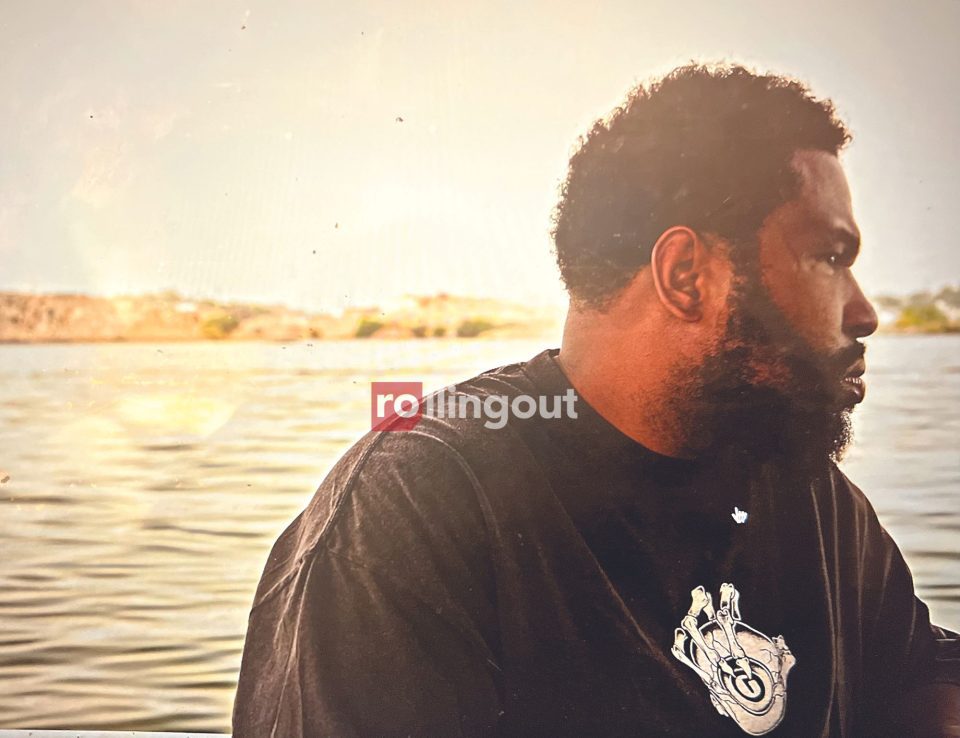 And the world inhales.
As many people know, 4/20 marks the unofficial national holiday for the likes of Snoop Dogg, Wiz Khalifa, country music star Willie Nelson and millions of other renowned and anonymous cannabis connoisseurs, aficionados, appreciators, part-timers and others who will either smoke or consume products at a regional party, event or concert.
Some use cannabis products for medicinal purposes, whether it is mental or physical. Some are entertainers and some work on Wall Street. Some are working the farm in Middle America and some users are athletes. Some may even have a professional game to play today. (Shhhh! We're not supposed to tell anyone.) Some are in the middle of rehab. Some users may include a former president (although he said he didn't inhale). Whatever the reason for their usage of cannabis, it can't be denied that more and more consumers are using products created by GUMBO Brands owners Karim "Luka Brazi" Butler and his wife Alexis Major, who have exploded in cannabis brand recognition in the United States — and now in other countries. In just four years, GUMBO Brands has become one of the largest Black-owned cannabis companies in the world. 
The entrepreneurial power couple who comprise the brain trust of Gumbo Brands is dominating the market with their revolutionary cannabis and lifestyle company. They frequently inhale from exotic locales around the globe. Not long ago, in fact, Butler and Major, the CEO and CFO, respectively, were in Thailand where they ceremoniously smoked in celebration of putting GUMBO Brands on the shelves in stores, much as they have domestically in stores in California, Miami and elsewhere.
Butler and Major have just returned to the United States from their extended stay in Dubai and The Maldives to take a puff in a symbolic salute to cannabis. More importantly, the pair is the host of the much-anticipated 4/20 GUMBO Pop-Up Concert in New Jersey on April 20, and will feature the likes of Moneybagg Yo, Jadakiss, Mase, Rich Da Kid, Funk Flex, Rakim, G Herbo, Sosa Geek, Peezy and Chinese Kitty. The concert is not only a celebration of the cannabis culture, but the carefully curated experience will also further entrench GUMBO Brands' footprint with cultivar enthusiasts. Rap heavyweights Meek Mill and Remy Ma are also scheduled to be in attendance. 
Butler informs rolling out that Gumbo Brands has made strategic partnerships and have engaged in experiential marketing such as the 4/20 pop-up concert which has helped the company expand exponentially, both in patronage and recognition. One important move has been to align themselves with Cookies, the international cannabis company co-owned by Gilbert Anthony Milam Jr., better known as rapper Berner. Founded in 2010, Cookies has become one of the world's most recognized dispensaries, according to Forbes.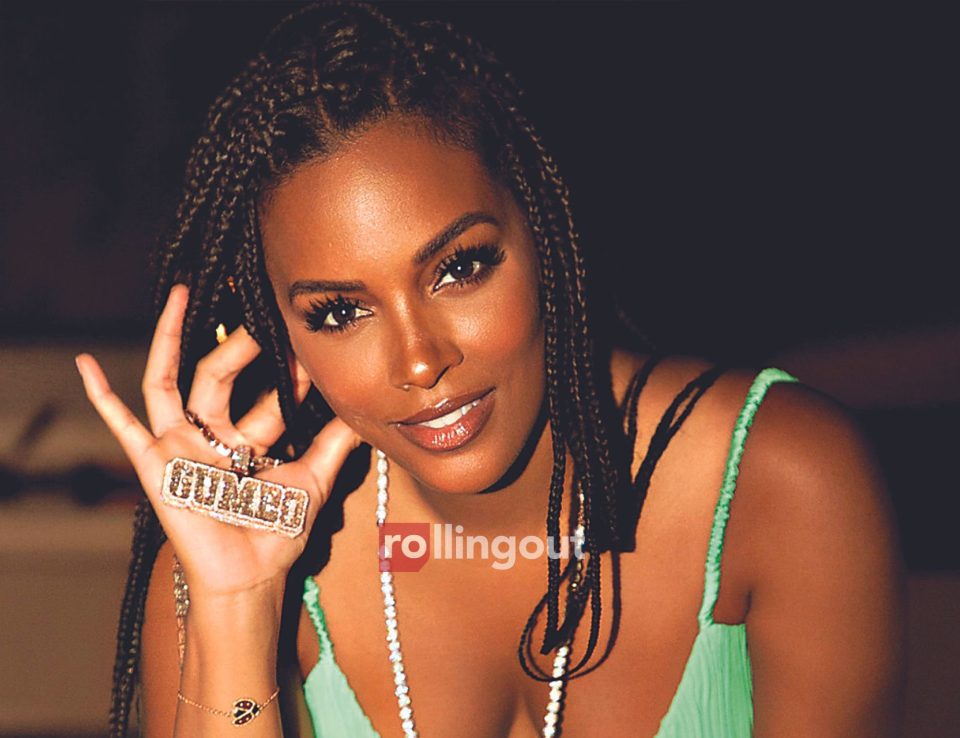 "Definitely, Cookies is one of the strongest — and I would say the best — alliances for Gumbo Brands that Alexis and I have made thus far," Butler tells rolling out. "The reason being is that we're now in Thailand on the shelves. We're on the shelves of several different stores in Los Angeles. And we just went to Miami today [where we are] on the shelves. I think us teaming up with them really broadened our horizons and our portfolio by educating people on this cannabis brand that Alexis and I own."
Butler is also the first non-rapper to have his face on the cover of a Rap Snacks package.
This is hardly the only sagacious business alliance that Butler and Major have forged for their Gumbo Brands. It was considered an ingenious and savvy business move for the couple to negotiate a deal where they own an hour of radio time with Hot 97 radio station, billed as the No. 1 radio station in New York. The show is called "Gumbo Studios," via FlyTrap Radio, and the show comes on every Monday at midnight. Some of the rappers from the 4/20 concert have publicly endorsed and aligned themselves with GUMBO Brands.
"GUMBO Brands is quickly growing to be one of the biggest because we're the first cannabis radio station ever," Butler brags while speaking from his luxurious suite in Dubai.
While the FCC prohibits the use of the word "cannabis" over the airwaves, Major said she and Butler maneuver around it by using cultural catchphrases and colloquialisms to spread the gospel of cannabis and GUMBO Brands. "Cannabis is a cultural thing," Major says. "So we're able to speak in a cultural way that people understand what we're talking about."
Butler adds that "We were very well versed in wordplay. So we might just ask like, 'what type of flower do we have here tonight?' And he might say, 'I'm smoking on that MSG or that Poison Ivy,' or 'that jambalaya got me higher.' "
Iconic deejay Funk Flex made the announcement to his three million Instagram followers once the deal was finalized in late 2022.
The origins of GUMBO Brands began with Butler in the south Bronx where he was born and in Harlem where his entrepreneurial grandparents indoctrinated him in the concepts of hustling and business ownership.
"They always played a big role in my life, as well as my mother and my father. But my grandparents taught me to hustle. They taught me to drive. They gave me the entrepreneurial spirit to be a boss," he says. "They both were from Grant projects [in] Harlem. And we used to come from the projects and go to 125 Street and Lenox Avenue every morning, and open up vending tables. My grandmother sold keys, down to beads, down to clothing, to all oils, incense, everything. And what they instilled in me [is] that entrepreneurial spirit that made me turn into a boss [who] never wanted to work for another person."
Butler also said he wanted a product that could serve as a viable alternative to the double-edged sword that is opioids, which are routinely abused and have ravaged the populace, both in the suburbs and cities.
As the CFO of GUMBO Brands, Major came to the table as a seasoned serial entrepreneur. Prior to GUMBO Brands, Major worked as a manager to NFL players, and she, too, was determined to develop an alternative to the addictive pain and inflammation medications. She witnessed firsthand the havoc opioids and other powerful prescription drugs can wreak on athletes.
Moreover, when discerning cannabis consumers taste the GUMBO Brand, the unique properties and ingredients contained within are of supreme quality, according to Forbes, with a "secret sauce" that prevents duplication.
"We never compromise what we put in our bag. We are in full control of [quality]. I have quality control over the brand, and we just always kept it organic," Butler elucidates. "It's a hybrid. It has a secret sauce in it. So we never like tried to water down [our] brand as other brands do. You know, [our competitors] come out strong and, then next year, nobody's talking about the brand anymore. And people have been talking about [GUMBO Brands] for the last three years."
Butler and Major are not asking for anyone's permission to sit at the table of a multibillion-dollar industry that is comprised overwhelmingly of White entrepreneurs. They've constructed their own table and are now feasting off the plate they've prepared on their own.
Images by Shannon Laurine Photography