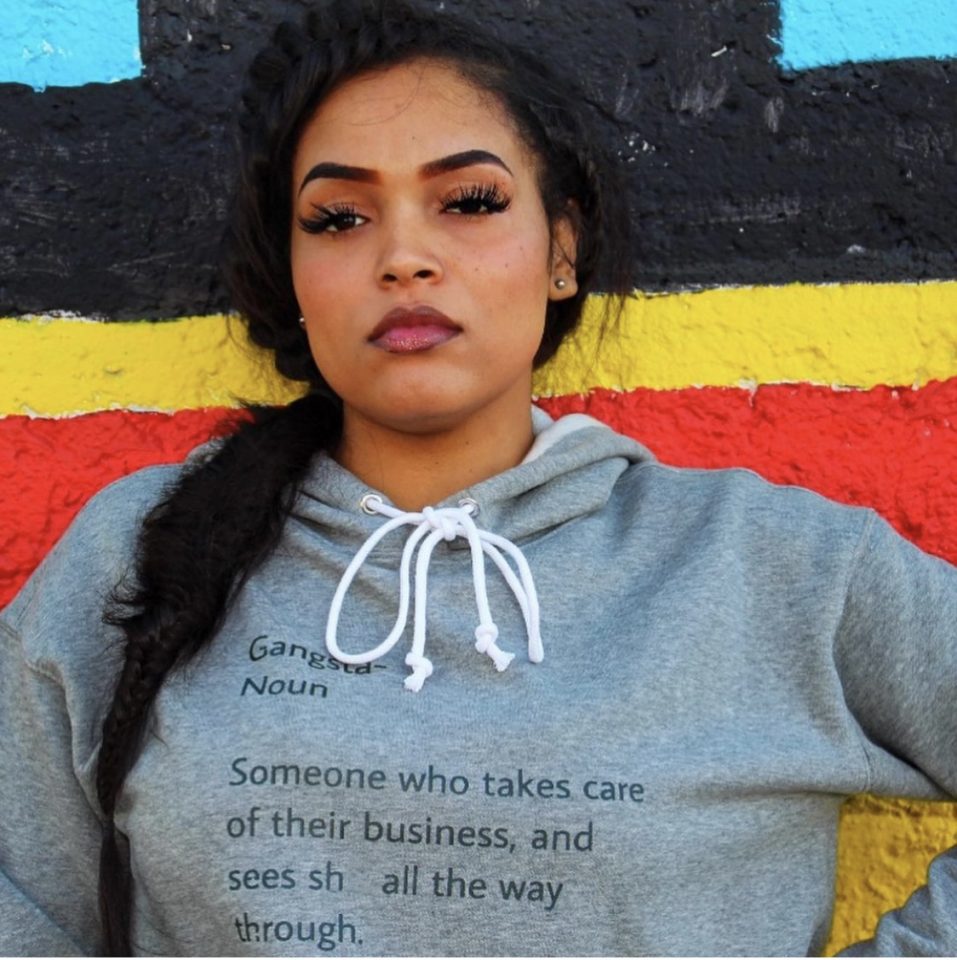 Aleta "Englewood Barbie" Clark is one of Chicago's greatest treasures. She is the example of what it means to take action when it is needed. Her approach is unapologetic and direct. Clark founded the "hottest club in the city," Club 51. Club 51 is an initiative to help feed, clothe and find housing for disadvantaged individuals whom she calls "the friends." Clark feeds "the friends" every day and provides resources to make life better.
In February of this year, Clark booked rooms at The Hyatt House in Chicago for "the friends" and the reservation was canceled by the hotel citing "security concerns" as a reason. This has motivated Clark to create her own shelter so that nothing like this would happen again. Her goal is to raise one million dollars to help build the shelter and she has been sleeping outside in a tent with the friends to help raise this money. She has been camped out for over 60 days and has raised about $144K. Clark vows to remain out there with the friends until she achieves her goal.
Rolling out spoke with Clark about why she chose to do this, and how the city of Chicago is supporting her.
What inspired you to start feeding the friends?
I just saw a need. I went to the police station one day, saw a group of friends sleeping on the floor, and asked if I could feed them for one day. It turned into six years. So I dedicated my whole winter to making sure that every single night for 210 days straight they get a hot meal.
So why was it important for you to do it?
Somebody needs to do it. Somebody needs to do it and be consistent and genuine and nonjudgmental. I just feel like the way that I do it helps people see how they could do it if they chose to. I make people see that "the friends" need the exact same respect as you, the same love as you. They deserve a good hot meal that was cooked for them just like you do.
I see you are wearing our new mayor-elect, Brandon Johnson's button. How's the city supporting you?
The city never supported me, but I know Brandon will. The city ain't never got behind me. These alderman ain't never really supported me.  … None of the mayors. Rahm Emanuel and Lori Lightfoot, none of them really supported me, but Brandon Johnson, I wouldn't have been at his election party if he wasn't at Club 51 first.
I just appreciate his consistency and he made me promises. Even if he didn't get elected, he told me he was gonna keep his word. So I told him I'm rocking with him right now.
Talk about your experience at She Owns It She Biz.
It was good. It was encouraging, they were supportive. Other women that lift you up wholeheartedly exist. The love was real.