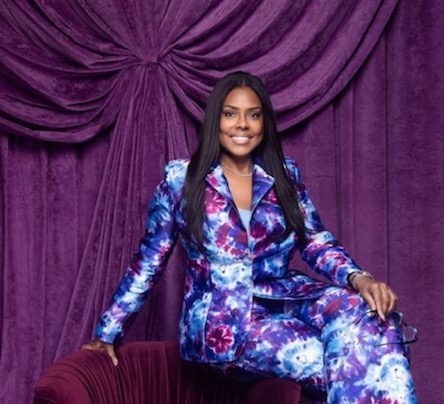 Pamela Blackman is the CEO of Joy Entertainment and Event Management LLC. She is an award-winning entrepreneur with a clear focus and is always inspired to help others. Blackman, a Sisters with Superpowers alumna will be sharing a few of her tips at the She Owns It She Biz Conference in Chicago on March 24, 2023. Rolling out spoke with Blackman about why women should be spotlighted more, why Oprah inspires her, and what being successful means to her.
Why is it important to spotlight women in the business world?
So while there is inequality, there is still a need to spotlight the inspiring stories of women who have overcome biases, smashed glass ceilings and lifted not only their own but other women's careers too. Women play such a pivotal and important roles is the business world and that needs to be pointed out at every turn.
What three women have inspired you on your journey and how?
Oprah is inspiring because she defeated a lot of obstacles, including a tough childhood with no bitterness, her amazing charitable works, the schools she has established, and lastly, not only did she want to accomplish her dreams but she wants others to achieve their goals.
Michelle Obama because [the] courage, strength and tenacity she has even through adversity is very inspiring.
Tamera Fair is so awe-inspiring to me because she stands 10 feet tall in her 5-foot-2 [tall] body. She defeats all odds. Just tell her no or she can't, and she's going to show you she can and turn the no into a yes. She is a firecracker with so much energy it's infectious. She's a single mother, owns six day cares, five Airbnbs, an iHeart Radio on-air show host, has an online boutique, she's a true ride or die and helps anyone who asks her. She is truly an inspiration for all women, especially me. She's my person.
What does being successful mean to you?
I think a successful person is someone who is happy and fulfilled in all areas of their life, and has set and achieved their goals. I also think status and accomplishments are elements and relevant to being successful.
What do you do for self-care?
I don't overthink things. I find positivity in all situations, good or bad. I read, pray and keep regular hair appointments, massages, pedicures and manicures.
What advice do you have for women who are currently on their journey?
You have to be consistent and don't let anyone tell you that you can't do something — and surround yourself with people and things that inspire you.