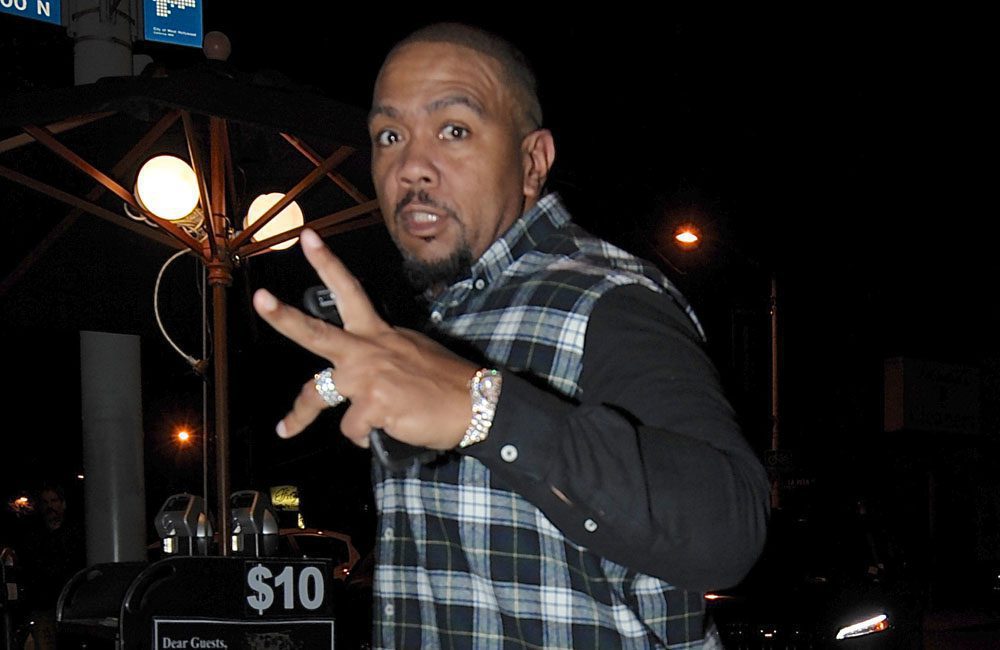 R. Kelly came out with a number of hit songs during his music career, but you can't overlook his flaws and his past, specifically since he's in prison now for child pornography, sex trafficking and racketeering.
There are some people that can put his behavior aside, while others have cut him out of their playlists and minds. Timbaland says he's on the side where you can separate music and personal feelings.
In an interview on the "Club Shay Shay" podcast, Shannon Sharpe brought up the topic of how he thinks you can separate art from an artist, before mentioning Kelly.
"R. Kelly's the King of R&B, we all know that," Timbaland said. "I'm glad you talk about that, because I be having talks. Everybody jump when you say R. Kelly. I'm like, 'So we just gonna ignore his music that he gave us, that we all jam to?' No, we can't do that. His art is his art, I ain't gonna bash the man's art."
Timbaland continues, saying you should let music be music, and keep all the other problems away.
"Music is a feeling, it stands alone," Timbaland said. "Music is something that don't have no race. It brings people together. It don't have no drama with it. It is a place of enjoyment, so don't bring drama into music. Leave that outside, his art is his art."
Timbaland received a ton of backlash for his comments, mostly mentioning his relationship with Aaliyah, who Kelly married when she was 15 and he was 27.
Timbaland's comments regarding R.Kelly aren't surprising, seeing that he and Kelly shared the same sick obsession over Aaliyah. pic.twitter.com/SLZKz1uCCq

— LEX (@alexisoatman) May 25, 2023
Pls stop interviewing Timbaland and asking him about Aaliyah bc that man was not her friend fr

— ~𝑃𝐸𝐴𝐶𝐻 𝐽𝑈𝐼𝐶𝐸~ (@divalikeaaliyah) May 25, 2023
It's actually wild that Timbaland admitted he was in love with her. She was 16, he was like 23 at the time. He Even said when he first
met his wife, he knew she was the one because she looked like Aaliyah… listen, I think overall A LOT of adults failed her… https://t.co/jyg91PNNvd

— Key Lee 🖤 (@key2ursole) May 25, 2023