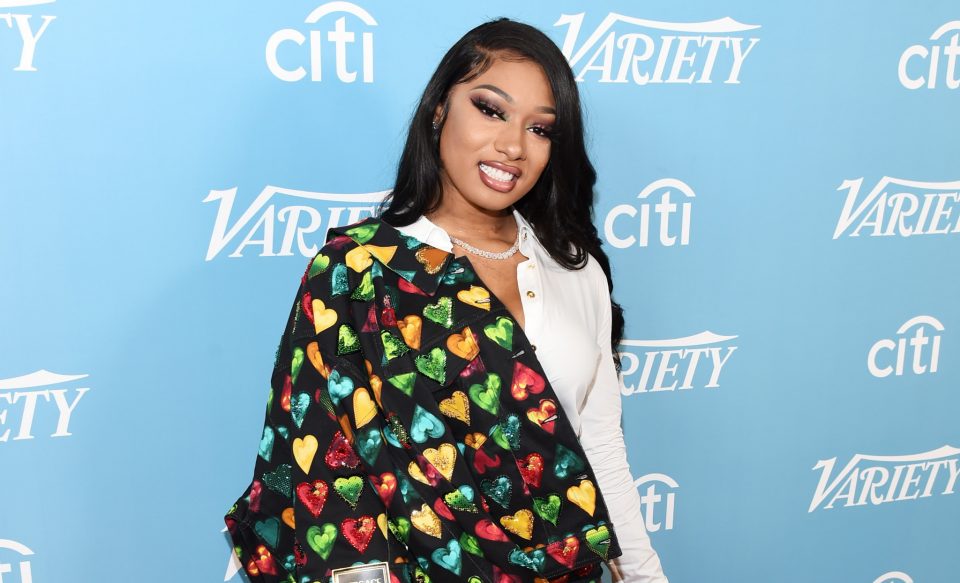 Megan Thee Stallion apparently has a weakness for football players — international ones, that is.
The Houston hottie who coined the famous catchphrase "Hot Girl Summer" is reportedly having a sizzling spring in 2023 after she was spotted with one of Europe's most eligible sports bachelors. 
Megan Thee Stallion sparked a Twitter inferno after she was captured on camera holding hands and cuddling up with Belgian soccer player Romelu Lukaku at a wedding for his teammate, Lautaro Martinez, in Lake Como, Italy, over the weekend. 
Megan Thee Stallion and footballer Romelu Lukaku spotted holding hands at Lautaro Martinez's wedding. pic.twitter.com/JSzCSM6gnB

— Pop Base (@PopBase) May 30, 2023
Ironically, both Megan, 28, and Lukaku, 30 are signed to Roc Nation management and were constant companions throughout the celebration, according to People magazine.
The episode seemed to corroborate the rumors that she and boyfriend, Pardison "Pardi" Fontaine have split for good.
Pop culture watchers and experts were caught off guard when the series of photos surfaced of the two marquee stars clasping hands and looking cozy.
At the same time that Megan seems to have disentangled herself from Pardi, Lukaku recently split with his girlfriend of five years, Belgian model Sarah Mens, with whom he welcomed 4-year-son, Romeo, in 2018, Spanish publication Marca states.
That apparently clears the way for Megan and Lukaku to let their friendship germinate as well as allow the fans on both sides of the Atlantic to speculate.
"Megan hard launching her soccer player boyfriend wasn't on my 2023 bingo card," one person tweeted.
Another said, "Oh, they kinda cute. I can't lie."
Even the dating app Plenty of Fish entered the discussion, saying, "Megan Thee Lukaku?"
Megan and Pardi broke up?!? Where have I been?? pic.twitter.com/NlUItIjGWB

— daya is an angry tweeter. (@ddaengnaega) May 30, 2023
When did Meg and Pardi break up? pic.twitter.com/FsANI5wZLc

— OnlyFonz (@FonzWest) May 30, 2023
I love that we don't know when Megan and Pardi separated. She just pops out with a new man outa nowhere. Bring back the mystique of being a celebrity.

— Raphael 🇯🇲📸 (@Ralphy_RGP) May 30, 2023