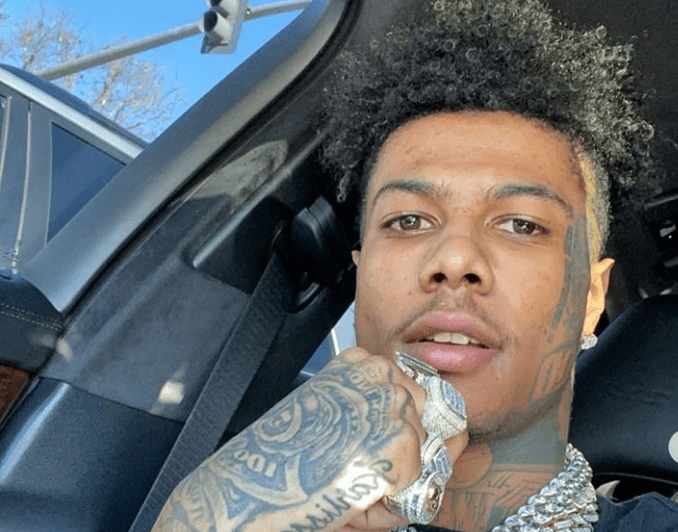 Blueface and Chrisean Rock are not the best together in a relationship, but it looks like they set aside hard feelings when they're performing.
The toxic pair shared the stage with each other on June 11, 2023, headlining the highly anticipated Floyd Mayweather vs. John Gotti III exhibition boxing match. The future parents performed their song "Lit," which was released earlier this year.
They looked like they had a good time, but it was confusing to watch them after the latest drama between them. Many people were not fans of the performance, and one person even said the performance was "horrendous."
https://twitter.com/blockbead/status/1668065751318626309?s=46&t=lfeBn-xb5VzgaV3FRop2lA
Now Blueface Zues need to pay me for listening to this trash #MayweatherGotti

— Sef (@TheyCallMe_Sef) June 12, 2023
UMMMM…. WHY'S #ChriseanRock ACTING SO CRAZY TONIGHT?! 😫😬😫😬 #Zeus #MayweatherGotti pic.twitter.com/gcrMq5gzI4

— Anthony Buchanan (@anthonyscountry) June 12, 2023
Earlier in the week, Blueface was arrested for robbery but when he was released, Rock wasn't there to pick him up. Instead, it was the mother of his first baby, Jaidyn Alexis, the love interest the rapper has been hanging with as of late. He made a short video after he was released saying "Ain't no better feeling than walking out of jail seeing your b—- waiting right here for you."
Rock sent a quick disclaimer on Twitter responding to Blueface's antics, saying "If he wanna go out his way to troll me and his unborn kid, that's his karma, but if anything happen to that man idc how much bad he wished on me or s—— on me I don't wish jail or death on anybody fr. Obviously, I distant myself because nobody deserves to be treated like that."
At that point, it looked like Blueface and Rock may have gone their separate ways, but on June 10, 2023, they were seen partying in the club together.
Blueface and Chrisean Rock spotted last night at the club together 👀 pic.twitter.com/sQfqZReth6

— The Culture Vault (@DaCultureVault) June 11, 2023