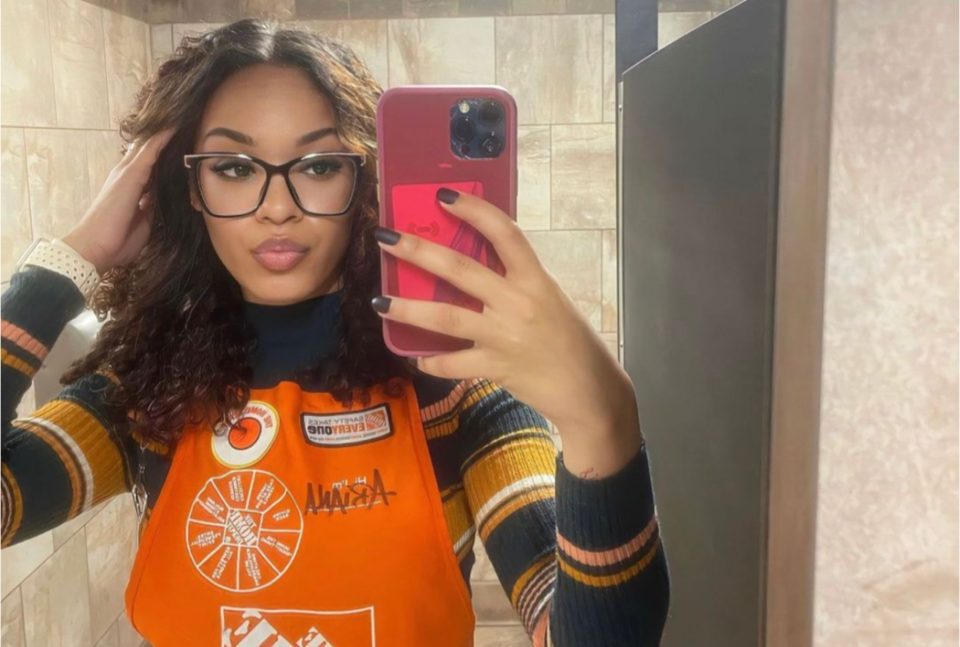 Ariana Josephine, known as the "Home Depot Girl" on social media, has gained a lot of attention over the past few days, but recently quit her job due to online trolls.
Josephine initially gained a following on social media after posting a picture in her work uniform with the caption saying "The one job I work at that I get reminded i'm [sic] to [sic] pretty to work at," Josephine tweeted.
https://www.instagram.com/p/CtaCdojr-KW/?igshid=MzRlODBiNWFlZA==
As time went on, users began to figure out that she was a college student who was just trying to make some easy money. Some even suggested that she start an OnlyFans account because of her good looks, but Josephine quickly declined.
That led to NBA legend Shaq messaging her on Instagram, saying "Don't let them people bother." Josephine showed her appreciation to Shaq, and he responded, "Have a great day tell all your boyfriends i [sic] said hello lol."
Since then, Josephine's popularity has risen, and some have sent her positive messages, while others have criticized her.
Later in a TikTok video, Josephine explained that she had to quit her job.
Y'all ruined that girl life. Smh pic.twitter.com/dBYVD5E9Ui

— 🎈Yaq🅴🎈 AKA Player 1 🎮🕹️ (@BigHomieKODAQ) June 13, 2023
"I literally had to kind of quit my job in this process because of how much I grew and how many people actually seen [sic] this, and people were illegally doxxing my address and also figuring out where I worked," Josephine said. "Now I'm probably gonna have to move, relocate, and start fresh."