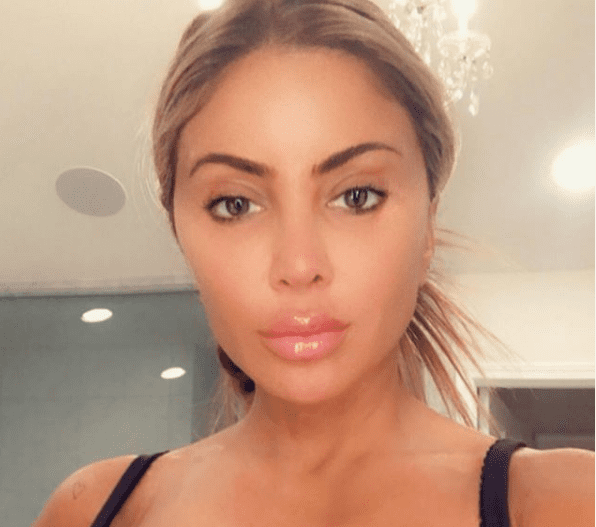 Pop culture's ears perked up when Larsa Pippen revealed that she is open to adding to her brood with boyfriend Marcus Jordan. 
It is no longer an aberration or scary endeavor for a woman to have a child into her late 40s and beyond as Halle Berry and Janet Jackson gave birth when they were north of 50, and rap icon Da Brat is ready to deliver in July at age 48.
Pippen, 48, broached the topic during the couple's latest episode of the podcast, "Separation Anxiety with Larsa Pippen and Marcus Jordan."
About 15 minutes into their conversation, Pippen asked without being prompted or solicited, "Do we ever discuss having kids?"
The son of NBA legend Michael Jordan said, "I feel like when we go and meet people — it gets brought up. But I don't feel like we've ever had a one-on-one, private conversation about having children. Not a serious one, at least."
Pippen then said, "Time will tell."
As the conversation moved forward, Pippen said she is content and fulfilled with the three sons and one daughter she brought into the world with her ex-husband, NBA Hall of Famer Scottie Pippen. But she seemed to try to gauge the temperature in the room, more specifically with Jordan, to see if he would also like to have a child. 
"I feel like I'm happy, because I have four kids, and I feel like you don't have kids, so basically it'd be a question for you. Because I'm really fulfilled with my four children."
Jordan said that, up to this point, his various business ventures appropriated most of his time and energy and he treated them as his child. "It was always so far out of [his] mind frame" as he "nurtured" his sneaker store, Trophy Room, "as [his] child."
The 32-year-old businessman elaborated: "I always wanted to establish my own name outside of being Michael Jordan's son. So for me, Trophy Room gave me that opportunity as my business. So I've always nurtured it and treated it as my child. … It's occupied all of my time and energy. Having a child was always so far out of my mind frame."
As if hinting once more, Pippen responded by saying, "Time is ticking and clicking."
And she added to the conversation by saying: "I have four kids, and I love being a mom, and I feel like I would be open to having one more child."