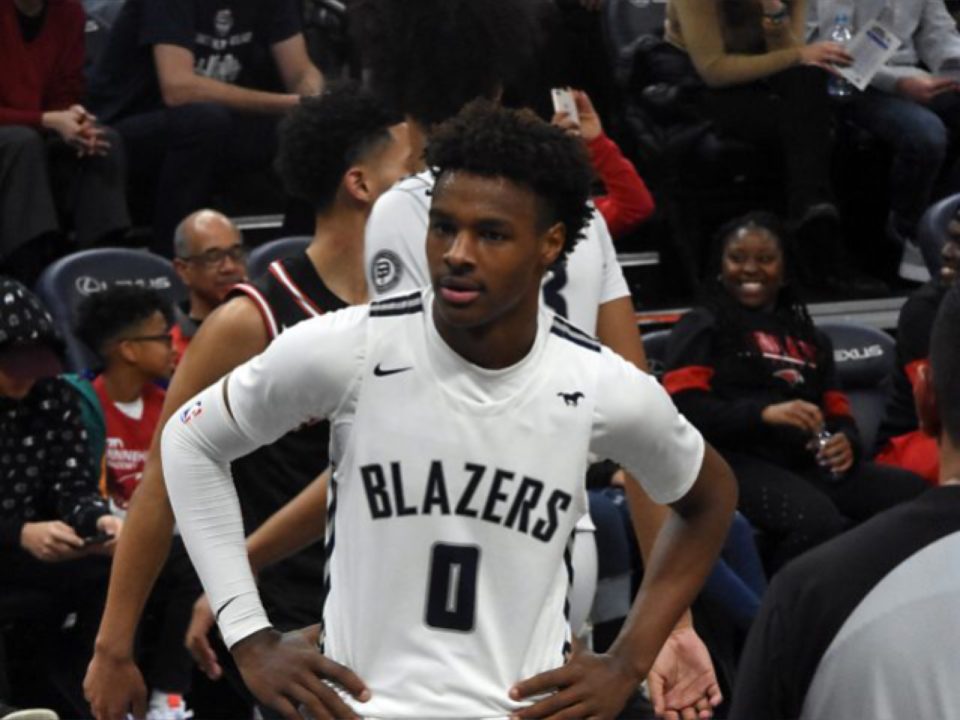 Fans are heartened to see that Bronny James has returned to some semblance of normalcy after suffering a life-threatening medical scare at the University of Southern California on Monday.
The son of NBA legend LeBron James was going through his practice routine on the Bruins hardcourt on July  24, 2023, when he suffered a cardiac arrest and had to be raced to the hospital. The famous father, who was reportedly "devastated" at the news, and the rest of the "James Gang" were quickly on the scene at Cedars Sinai Hospital in nearby Beverly Hills.
Even after he was discharged on Thursday, physicians are still busily trying to determine what precipitated the medical malady. Meanwhile, the 18-year-old's once-promising basketball career hangs in the balance.
As he reacclimates himself to home life in Los Angeles, Bronny James demonstrated that he has full use of his mental faculties by performing on the piano. The father uploaded the video to his 157 million Instagram followers while his siblings — brother Bryce, 16, and sister Zhuri, 8 — watch behind him.
https://www.instagram.com/p/CvSS77GMlGr/
King James can be heard in the background saying after his son's impromptu performance that he is "a man of many talents." This clip comes on the heels of paparazzi capturing the family eating out at an upscale restaurant with Bronny James the same week that he collapsed on the court.
Now that Bronny James is apparently out of immediate peril, fans and sports pundits have openly wondered if the patriarch will be able to play with his firstborn in the NBA, which would be an unprecedented feat.
James indicated years ago that his favorite non-basketball athlete is Ken Griffey Jr., a Hall of Fame baseball player who was able to play with his father, Ken Griffey Sr., for the Seattle Mariners back in the early 1990s.
The Lakers superstar was able to rebound emotionally to get back on the court and mentor his second-born son, a high school sophomore, who also exhibits the potential to be a prominent player in the game.
https://www.instagram.com/p/CvQDfoNJlVG/?utm_source=ig_embed&utm_campaign=loading