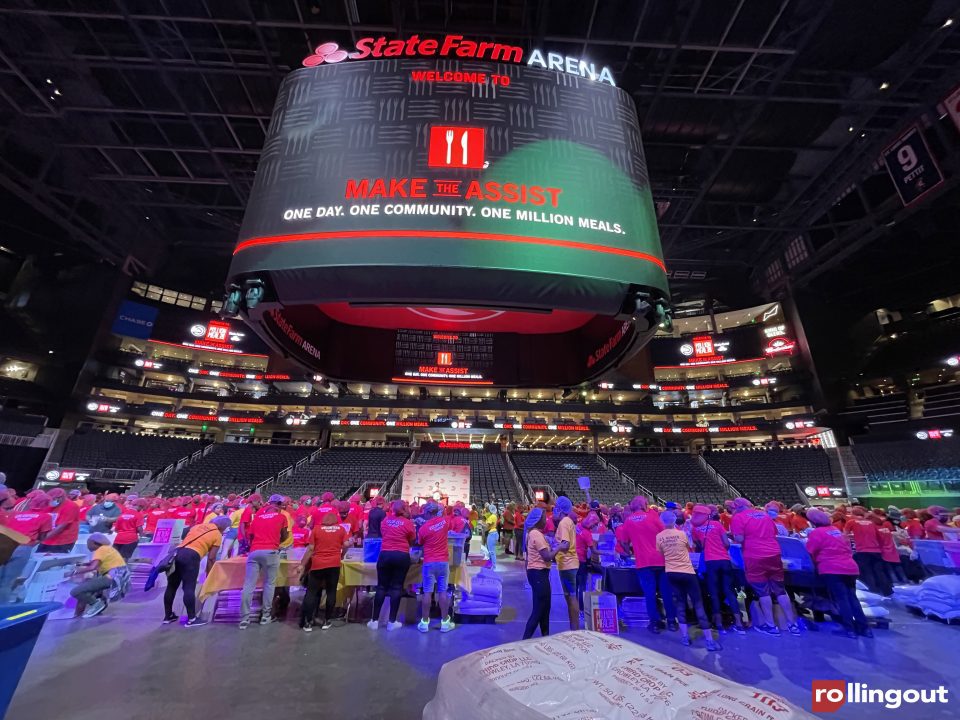 There will soon be a mass opportunity for job seekers in Atlanta to get a step closer to employment. On Aug. 13 at 10 a.m., the Atlanta Hawks and State Farm Arena will be hosting the second annual "Interview Day."
The day is a chance for part-time job seekers to become a part of the Hawks' home game experience. The team is hiring people to work at State Farm Arena for the upcoming NBA season for the positions of event security, retail brand ambassador, flight crew and guest experience smile maker. Interested candidates can apply here.
The part-time openings start at a minimum rate of $16. The jobs will also offer benefits like discounted medical care, five paid major holidays, paid training and development and scholarship opportunities.
"We know the incredible value local talent brings our organization, so our purpose in hosting 'Interview Day' is to create opportunities for our community to join our team and become an integral part of our workforce," Camye Mackey, Hawks and State Farm Arena executive vice president and chief of people, diversity and inclusion officer, said in a statement. "Interview Day shines a light on the diverse skills and backgrounds of our local workforce, which will enhance the fan experience and build a vibrant, inclusive environment that reflects the very essence of our city."