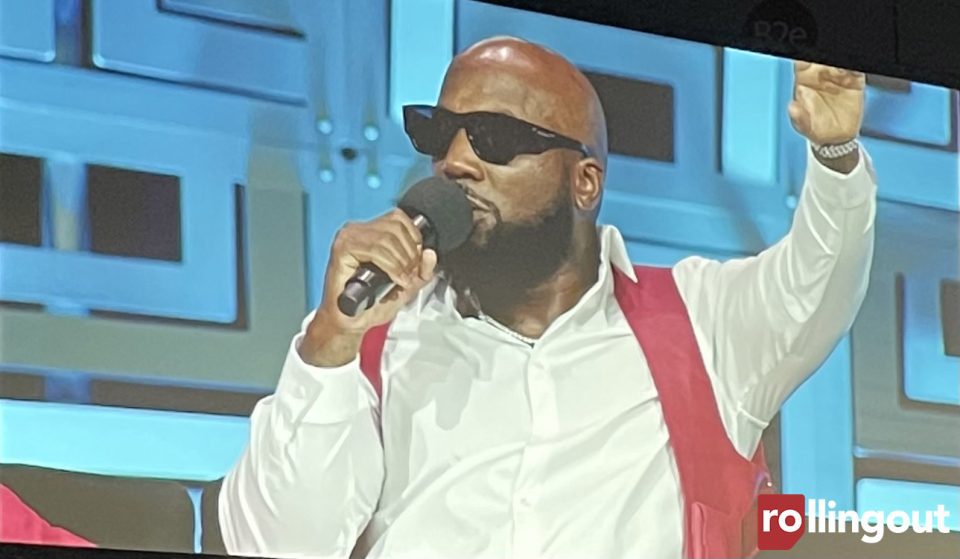 Jay "Jeezy" Jenkins is all about evolution. The entrepreneur shared his journey with approximately 20,000 attendees at InvestFest on Aug. 27 in Atlanta.
"Business is my passion," Jenkins said. "Music is my talent. Getting in the game can get me in the board room. When I came in the game, I said I was 'corporate thuggin.""
Throughout his career, Jenkins has changed the gifts he got for himself to celebrate his accomplishments. He started buying cars and jewelry, but he purchased a multi-family home to celebrate his recent New York Times best-selling book, Adversity for Sale: Ya Gotta Believe.
"I'm not buying anymore chains or cars," Jenkins said. "I'm going to buy some new property. There's no bigger flex than to step outside and think, 'I own this entire block.'"
Jenkins said he had to make clear distinctions from "Young Jeezy" to "Jeezy" and now Jay "Jeezy" Jenkins. Each name comes with a different persona and part of him. Napoleon Hill's Think And Grow Rich was the book that kicked off his change in mindset.
After reading the book, Jenkins said he always thought, "What if I wrote a book?" in the back of his mind. Fast forward to 2023, and not only does Adversity for Sale look at the process behind his success, but it also includes vulnerable moments like when he battled mental health issues.
"I was in a state of depression when I made Thug Motivation," Jenkins said. "I thought I was on top of the world, but the world was on top of me."