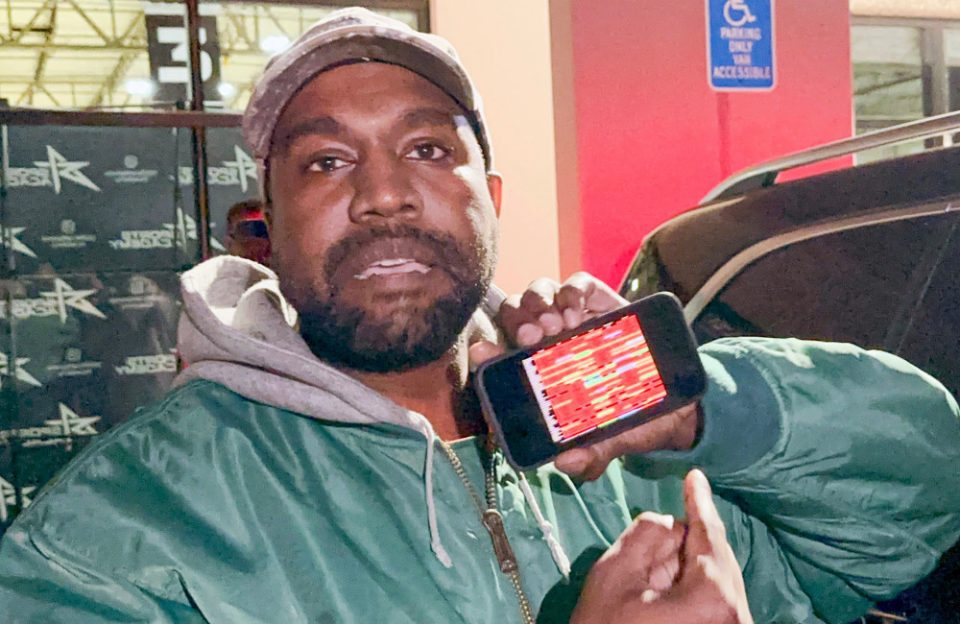 Kanye West is reportedly planning to release a "crazy" new comeback album.
The 46-year-old has apparently been recording for the whole of the summer and wants to use the record to bounce back from his series of anti-Semitic scandals that erupted last year, resulting in him being ditched from a string of his mega-money brand deals.
A music insider told Page Six: "He's been cooking up in the studio all summer. It sounds crazy."
The rapper is yet to formally announce his apparent new project, but a source close to him told NBC "new music is imminent."
It also reported West's "wife" Bianca Censori, who the Grammy winner married in a non-legal ceremony in January, has been by his side at his alleged recording sessions.
A new album would be the rapper's first since Donda 2, which he put out exclusively on his Stem Player in February 2022 as part of a battle with streaming giants. The manufacturer of the player was among the many companies that cut ties with the musician after he launched into a series of Jew-hating comments online.
He first came under fire in October 2022 when he tweeted about "going death con 3 On JEWISH PEOPLE," and weeks later he heaped praise on Adolf Hitler while appearing on a conspiracy theorist's podcast. Adidas, Gap and Balenciaga were among the big-name brands who cut ties with the rapper in the wake of a global backlash against his comments, which led yo him losing his billionaire status.
He most recently made headlines when he was caught with his pants down on a boat ride through Venice with his partner Censori, 28. His pantless antics are said to have left his ex-wife Kim Kardashian "desperately embarrassed and worried" about her former husband.
"The Kardashians" star, 42, who has four children with the rapper and was married to him from 2014 and 2022, reportedly now thinks something "clearly isn't right" with him after he was seen with his pants down during a boat ride in Italy with Censori.
"Kim doesn't know how she will explain it all to the kids. Kim's been so worried about the new pics that have come out with Bianca – like how will she explain it all to the kids? She's embarrassed and worried for him – he's wandering around barefoot with champagne in the street, something clearly isn't right," a source told The Sun.
West exposed his bare butt to tourists in neighboring boats during a ride in a river taxi in Venice's famed canals – while Censori is constantly seen flaunting her flesh and going braless.
Kardashian and West have been coparenting sons Saint, seven, and Psalm, four, as well as daughters North, 10, and Chicago, 5, since their split.
West and Censori got "hitched" two months after his divorce from Kardashian was finalized, and he has since been dumped by a series of big-name brands in the wake of his notorious anti-Semitic rants which kicked off last year.