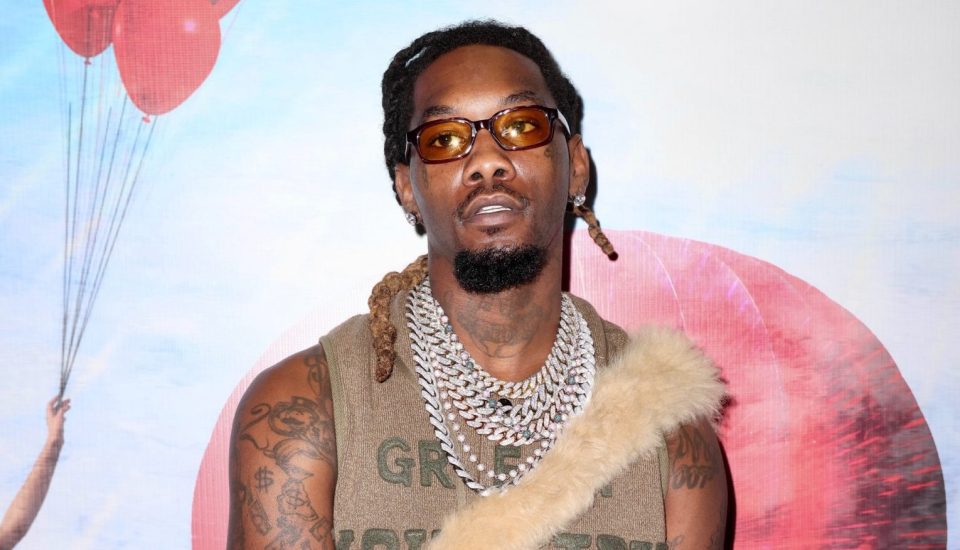 Kenneth Petty, the husband of Nicki Minaj, issued a threat to Offset and produced a video stating that he and his boys were looking for the rapper in the Manhattan borough of New York.
No one seems to know what precipitated the menacing words from Petty and his friends, but it is well known that Minaj and Cardi B have been beefing, directly and cryptically, for the past four years.
In the video, one of the men standing alongside Kenneth can be heard speaking, "Offset, where you at?"
Petty, who escaped jail time for failing to register as a sex offender when he and Minaj moved from New York to Los Angeles, returned to his old haunts on the East Coast and he had some backup.  
You n—-s nervous, man. You boys p—- for real. You b—– is nervous," Kenneth say, adding, "What's up, man? What's going on? What y'all trying to do?"
So Kenneth Petty and his slow friends went outside on an empty street at 4am to go live and threaten Offset. This is who y'all queen of rap is married to. A washed broke 45yr old sexual predator and gang member. Kenneth need that ankle monitor back on. pic.twitter.com/MfZBwFsKYO

— CARDIA 🫵🏽 (@CCardib2) September 16, 2023
Offset later addressed the video and seemed unbothered by the threats as he giggled nonstop while he talked on his Instagram story after deboarding a private jet. 
"I'm getting off a jet, and he's funny," said Offset who is barely understandable due to the intermittent laughing.
"F— these n—– talmbout? We hoppin' off jets, n—-. Talmbout 'outside.' Extremely broke!"
#Offset seemingly responds to #KennethPetty and his crew by calling them broke while akekekeing his way off a jet 🌚😗😗 pic.twitter.com/SLvIfLYv0X

— Chrissyy Talks (@ChrissyyTalks) September 16, 2023
Despite the declaration that their cold war is over between the two femcees, Minaj and Cardi, the "Bodak Yellow" rapper gave indication of tension when she cryptically opened this on her account while at the MTV VMAs where Minaj served as the host.
I ain't even flinch 🥱

— Cardi B (@iamcardib) September 13, 2023