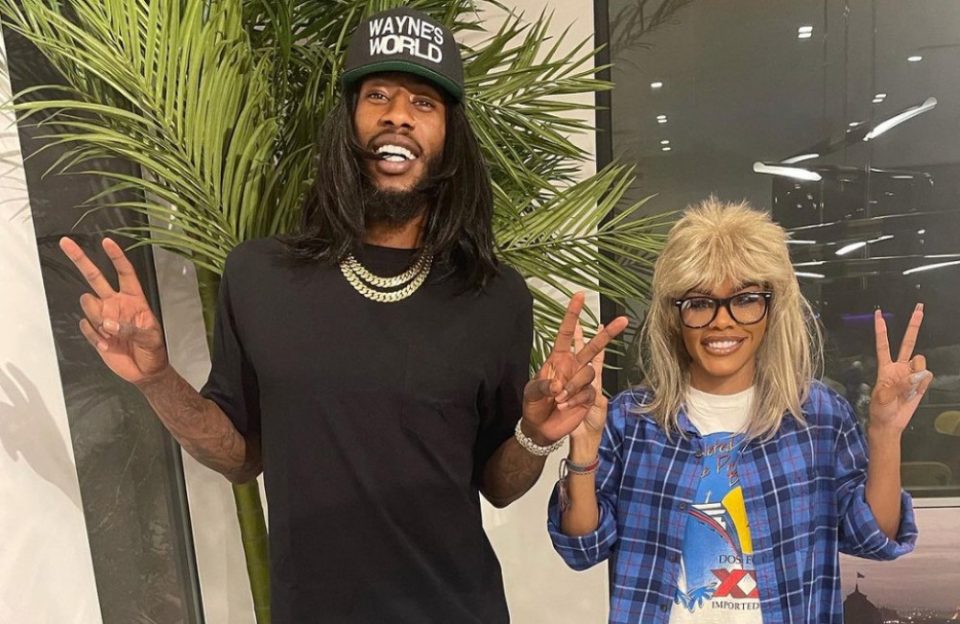 Teyana Taylor has split from her husband Iman Shumpert after seven years of marriage.
The singer confirmed her marriage is over in a post on Instagram in which she explained the pair had been separated "for a while" and insisted infidelity didn't play a role in the breakdown of the relationship — declaring the couple are still "family" and dedicated to co-parenting their two children together.
In the post, she added a picture of the former couple dressed up as Wayne and Garth from 1992 movie Wayne's World and wrote: "In all fairness, Iman and I are separated and have been for a while. To be 1000 per cent clear, 'infidelity' ain't one of the reasons for our departure. We are still the best of friends, great business partners and are one hell of a team when it comes to co-parenting our 2 beautiful children. Most importantly we are FAMILY in the 10yrs together, 7yrs married we ain't ever played with or about THAT."
Taylor went on to reveal they deliberately kept their split secret but she felt like she had to speak out to silence rumors. She added: "We just keep y'all a–es out the group chat lol, which is the reason we've been able to successfully and peacefully separate without all of the outside noise. The only reason I'm even sharing THIS part of the chat is because the narratives are getting a little out of hand and it's unfair to all parties involved. I hope this provided some clarity for y'all. Okay AunTey taking y'all back out the chat bye!"
The singer-actress has been with the former basketball player for a decade. They married in 2016 and became parents to two daughters Iman "Junie" and Rue Rose.
The split news comes just months after Taylor shared a sweet message celebrating Shumpert's birthday in June. She called him her "king" and her "best friend."
She wrote: "Your birthday will always be one of my favorite days … Because on this day 33 years ago a super dope human being was born. My best friend, my husband, my children's dad, my other half. Crazy how ya bday feels like my day cause you a gift. One of the greatest gifts I've ever received. Happy bday king!"