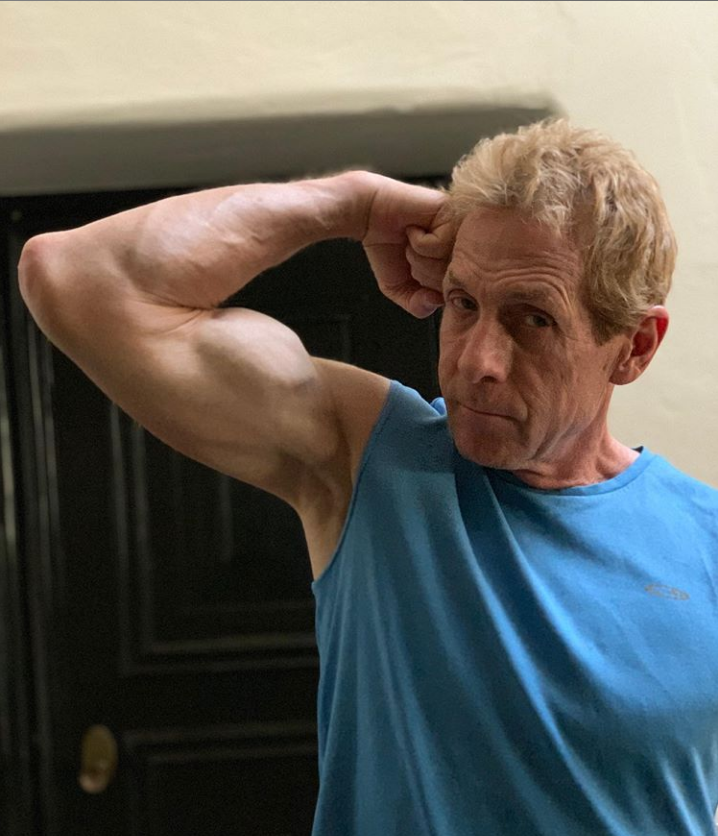 Skip Bayless, host of the popular "Undisputed" sports talk show, stirred the pot on social media when he suggested that Deion Sanders' team, the Colorado Buffaloes, are Black America's team.
Bayless, 72, posed the question on the show's latest edition he co-hosts with NFL legends Michael Irving, Richard Sherman, and former player Keyshawn Johnson.
The unexpected query left his current co-hosts puzzled. While some viewed the question as innocuous, others were perturbed that he had the unmitigated gall to broach the topic at all.
It's clear that Sanders has multiplied the Buffaloes' fan base, attracting a diverse audience that includes both urban and mainstream viewers. This was evidenced by a record-breaking 9 million viewers tuning in for a game against rival Colorado State, with a peak audience of 11 million at the game's start.
— KERRIE 🇰🇪🏁🐍 (@KdubSoSolid) September 26, 2023
Bayless is not afraid of controversy and uttering hot takes that trigger his sports debate opponents. Earlier in 2023, when former host Shannon Sharpe said Bayless' favorite athlete, Tom Brady, did not perform well during a 35-7 loss to San Francisco, Bayless lost it. Bayless told the Hall of Fame inductee Sharpe, who has won three Super Bowls, that Brady was better than Sharpe.
Sharpe nearly had a conniption at the brazen personal slight, leading to a high-decibel argument that pretty much signified the end of their working relationship. Sharpe has now found ratings prosperity debating opposite Stephen A. Smith on ESPN's flagship show, "First Take" while Bayless' "Undisputed" show continues its sharp ratings decline.
Meanwhile, fans torched Bayless for raising the question regarding Blacks' supposed singular support for Sanders' Buffaloes because of his ethnicity.
you coulda kept this in the drafts Skip

— Philly Sports Guru (@phlsportsguru) September 26, 2023
This is a wild tweet by Skip and "Deion's Colorado" is AMERICA's team. We all love Prime #Undisputed #Skipbayless #ColoradoBuffs https://t.co/3z9dI3tgBX

— All About Ball (@AllAboutBall00) September 26, 2023
People are mad at this post because Skip is white. The question is pretty valid. We've been seeing black folks who don't even watch college ball – now going hard for Colorado like they're Alumni or something 😂😂😂

— Donnell (@DBZenkai_) September 26, 2023
It's Deion! What aren't yall getting? His fans from the NFL that are sticking with him when he went to Jackson and they followed. More so, because of what he did was so publicized now we're watching even more! Rooting for him more! It's always been Deion.

— Des (@StartledCalf88) September 26, 2023
It's Deion! What aren't yall getting? His fans from the NFL that are sticking with him when he went to Jackson and they followed. More so, because of what he did was so publicized now we're watching even more! Rooting for him more! It's always been Deion.

— Des (@StartledCalf88) September 26, 2023
Should it matter? Isn't this sports. Sports has always been about teams/players/coaches you are passionate about. It ain't rocket science.

— thenftverse.eth (@OfficialEthNerd) September 27, 2023
Wildest notification I've gotten in a while

— Kaz (Heat Culture) (@KazHeatCulture) September 26, 2023