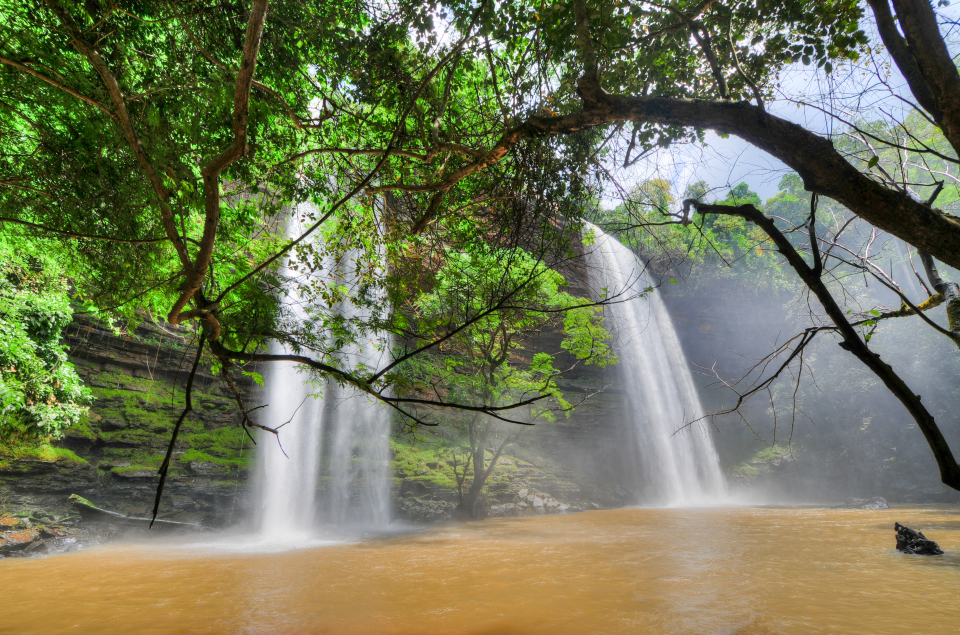 The nation of Ghana has many locations loved by tourists and locals alike; one such place is the Kintampo Falls. It is one of Ghana's highest waterfalls with three drops hidden within a lush forest. Yesterday, it was a scene of tragedy as a tree fell at the top of the falls and crashed into a group of people swimming in the water beneath the falls. It is estimated that at least 20 are dead and another 11 critically injured from the freak accident; most were students from a high school and university.
Officials reported that there was a recent storm and the trees were weakened' that day large gusts of wind uprooted a tree and sent it downriver to the falls. An eyewitness stated, "A huge tree fell at the top when the rains began and crashed into the revelers. So far, we have counted 16 people."
The falls consist of three drop points that fall 82 feet; revelers were enjoying being underneath this point when the tree fell on them. National fire service spokesman Prince Billy Anaglate is reported as saying that 18 students were confirmed dead at the scene while two others died in a hospital. He said further, "They were swimming in the river when there was a storm, a windy atmosphere that had uprooted some of the trees and they had fallen on some of them – those who were apparently swimming."
Rescue workers used chainsaws to remove the dead and injured from the wreckage. The Kintampo Waterfalls, which was referred to as Sanders Falls during the colonial era, is the highest waterfall in Ghana. It is located on the Pumpum River, a tributary of the Black Volta, about 4km north of Kintampo municipality.