"Married to Medicine" has not given us one boring moment, even when Bravo TV decided to move its time to Friday nights. Dr Heavenly, with all her sarcasm and loose lips, can be many things, but the one thing she is not is cheap or one to practice ill will towards others. She's actually the one who always wants to be very helpful, stepping out of her dentistry business onto the sideline and taking it into her own hands to help people get their finances in order, lose weight and her most recent venture is in relationship healing. She did these things herself, walking the walk to make her talk easier for others to listen to.
On Friday night's episode, we witnessed what appeared to be Lisa Nicole Cloud (wife of Dr. Darren Naugles) and Dr. Heavenly start off planning an event together then somewhere down the line, plans went awry and the event went left. The two ladies became divided and Dr. Heavenly ended up funding her own event. Lisa Nicole Cloud was depicted as the victim that was deserted and abandoned by her girlfriend and Dr. Heavenly. Dr. Simone Whitmore didn't hold back in expressing to Lisa her feelings about how she wronged Dr. Heavenly. Dr. Whitmore also reiterated to Lisa Nicole Cloud how they are not friends outside of the "Married to Medicine" group activities, recalling their last private lunch date was only one time a couple of summers back. Lisa didn't deny this and opted to respect Dr. Whitmore's opinion.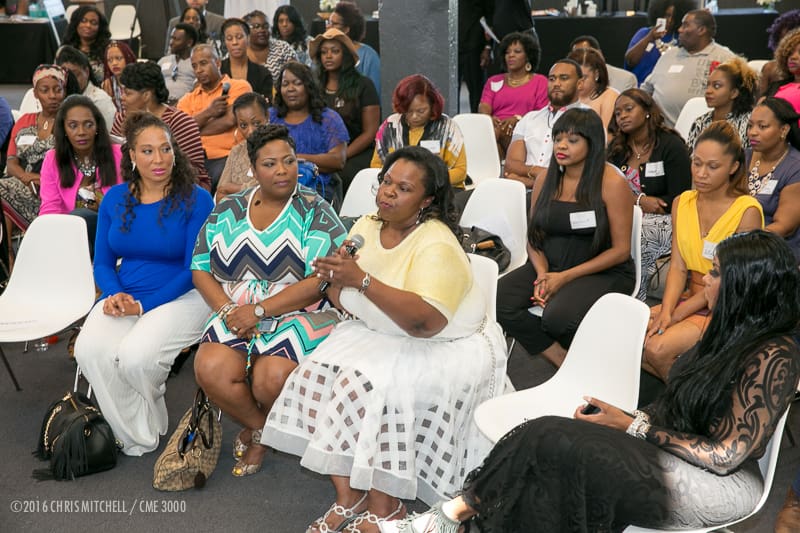 I found it very interesting that Mariah Huq had such a sense of loyalty to Lisa Nicole Cloud, knowing that when Lisa first came on board she opted not to invite Mariah Huq to the Bravo premiere party she hosted. Especially since back in those days, it was well known that Mariah was one of the creators of the show and had producer credits.
I also found it interesting that a lot of the women, guests and media — especially radio personality Sasha the Diva, who attended Dr. Heavenly's event — skipped over to Lisa Nicole's event and expressed their sympathy for Dr. Heavenly's decision to move on. Married to messiness may need to be the new title of this show.