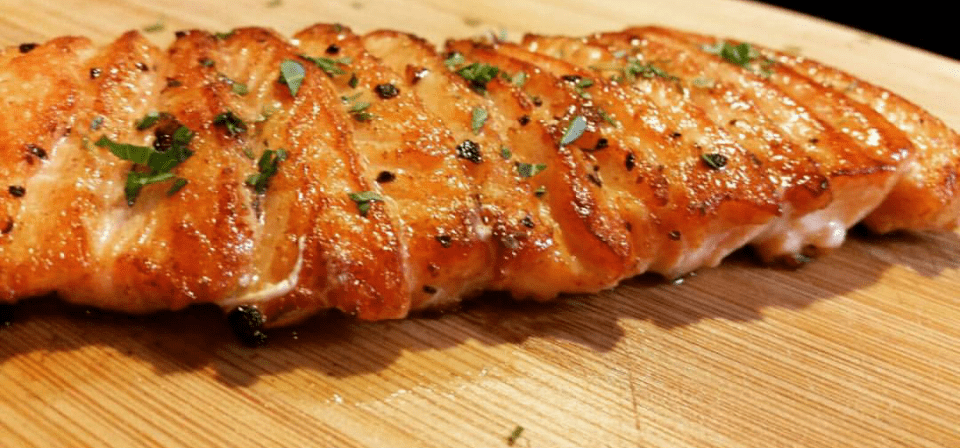 The Disney movie Lady and the Tramp showed us how pasta will forever be a part of the universal language of love. It's simple, it's sexy, and it's seductive … the three major ingredients that are sought on Valentine's Day, a day of embracing one another and appreciating the love. Flowers are great but typical. Candy is sweet but thoughtless. Jewelry is beautiful but expensive, and cards only say what we all want to hear aloud. I boldly say that it's time to go to a place where people rarely go. The kitchen. What better way to learn and grow as one than creating a meal together?
Pasta is one of those dishes you can add almost anything to. When it comes to making fresh pasta, nothing compares. Add some of your favorite meats and vegetables and play around with a few you may be unfamiliar with. That's where the fun begins. If you're stuck, try my Dill Spinach and Salmon Stuffed Ravioli with a lemon dill cream cheese butter sauce.
Dill Spinach and Salmon Stuffed Ravioli 
Ingredients
Pasta
2 cups of flour
3 large eggs
1/2 teaspoon of salt
Filling
1 pound salmon
1 bunch spinach
1 teaspoon dill minced
1/4 cup cream cheese
Sauce
1/2 cup of cream cheese
1 tablespoon of dill minced
1/2 lemon squeezed juice
1 garlic clove smashed
1/4 Serrano minced
1/2 cup of your favorite white wine
1 tablespoon of butter
Directions 
Let's start with the pasta. Combine the salt and the flour.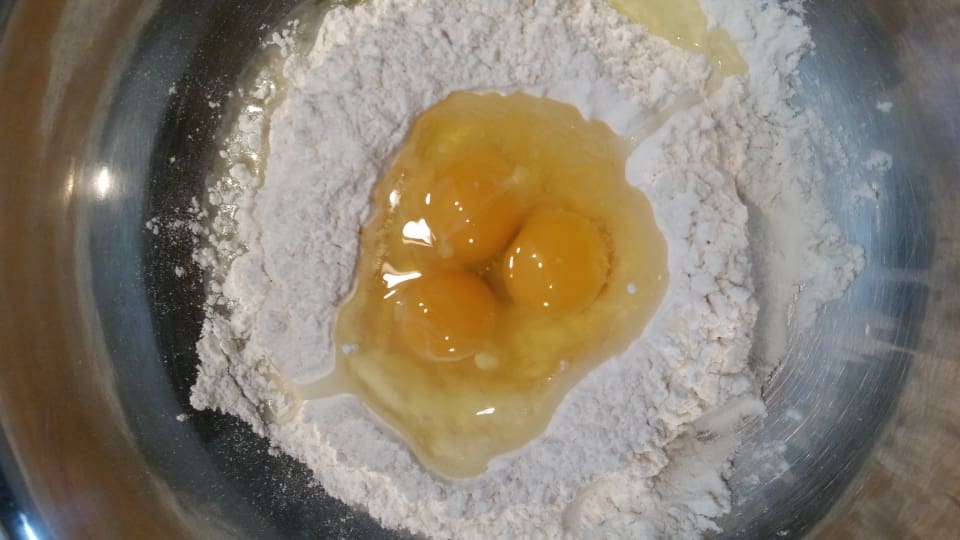 Make a well in the middle of the flour and add the eggs.
Gently mix the eggs while gradually pulling the flour from the sides. This will eventually form a stiff dough. Check the time, we're going to be kneading this dough for about 8 to 10 minutes.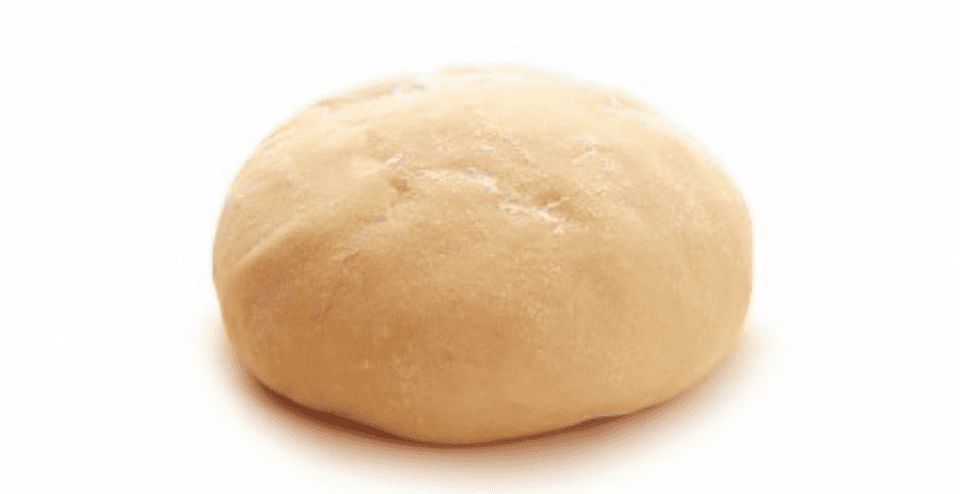 Quick Culinary Tip: If the pasta dough is wet sprinkle a little bit more flour down and work it until it's no longer sticky. If the dough is too dry and won't come together well add about a 1/2 teaspoon of water.
Next, we're going to cover the dough tightly with plastic wrap and allow it to rest for at least 45 minutes. While the pasta is resting let's start on the other parts of this dish.
The Filling
Grab all of your filling ingredients. We are going to take all of those long stems off of the spinach and place in a bowl. Add dill and the cream cheese and set the bowl to the side. Next, we're going to salt and pepper the salmon and sear it off on both sides on a medium/high heat. Cook it for about 3 to 4 minutes on each side. Once the salmon is done set it in the bowl with the spinach and cream cheese and let rest for one minute. Once rested shred the salmon and mix well with spinach and cream cheese. The mixture should be sticky and creamy. Taste and add salt and pepper if needed. Now we can set this to the side and start on the sauce.
The Sauce
I believe there is no such thing as too much sauce! This creamy, buttery yet tangy sauce is going to have you dancing after dinner. Grab a heavy bottom sauce pot and add the garlic, lemon juice, Serrano, cream cheese, and dill. Turn it to medium heat and stir occasionally to encourage the melting process. Once halfway melted add the wine and let simmer for about 8 minutes. Once this all comes together add the butter and stir. The sauce should coat the back of the spoon. Taste and add salt if needed. Simplicity is sometimes and understatement.
Back to the Pasta
By now the pasta should be ready for the rolling out process. The stronger of the two of you may want to have a go at it first. Or better yet make it fun, see who can roll out the thinnest dough. Not too thin, we do need it to hold our delicious filling.
Now that's done we can begin to cut out our ravioli shapes. If you have a round cookie cutter that would work perfectly. However, one is not needed because squares work great too. Whatever your preference one thing remains certain and that is this being the most delicious meal you've had in a while. Fresh and bold flavors with very little ingredients, and the best thing of all it's being made with love.
Now we can start a medium/large pot of water add salt and bring it to a boil. The pasta water should taste like the sea. While our water is coming to a boil let's make a quick egg wash so that we can seal our filling inside of our pasta. In a bowl crack one egg and add a teaspoon of water. Whisk well. You won't need more than a teaspoon or two of filling, depending on how big or small you cut your pasta pieces. Once you have your filling in place your partner can start wet washing the edges of the pasta around the filling. The best way to do this is by dipping your fingers into the wash and rub the edges around the filling. Take another piece of dough the same size and lay it on top of your egg washed piece. Press the edges firmly so that no filling is lost. If you're feeling fancy you can also press the edges with a fork to make a cute design.
We're ready to cook!
Place ravioli in boiling water. Be careful not to overcrowd the pot. These won't take long, 2 to 3 minutes at the most. Once ravioli is done plate and drizzle sauce over the dish.
Happy eating!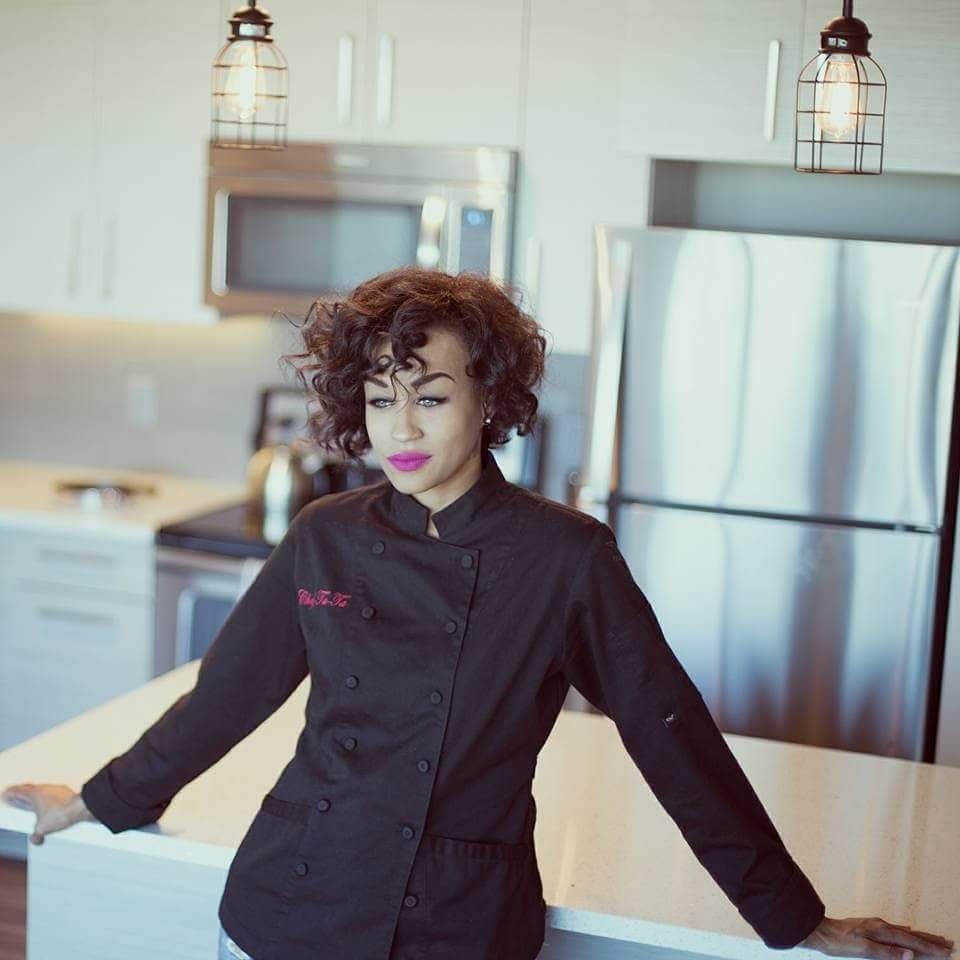 The Dopest Chef
Fun facts: Spinach and salmon are beneficial to a woman's sex drive. Spinach is rich in magnesium, a mineral that decreases inflammation in blood vessels and increases blood flow. Increased blood flow drives blood to the extremities, which can increase arousal, which in turn makes sex more pleasurable. Salmon stimulates spikes in dopamine levels in the brain, ultimately triggering arousal and increases female lubrication.