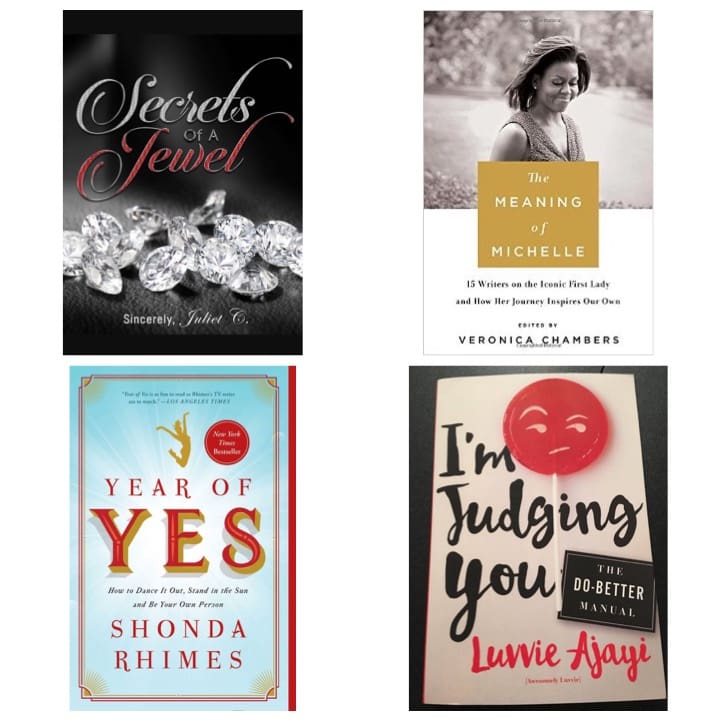 In honor of Women's History Month, rolling out is spotlighting female authors whose works certainly deserve a space in your personal library.
We chose nine exceptional authors with outstanding pieces of literature that fall within every genre imaginable. From witty words of advice from Luvvie Ajayi, to the painful journey through our ancestors' history as told by Isabel Wilkerson, to the conquering of personal obstacles with Shonda Rhimes, there is something on this list for everyone.
Take a look at our picks below:
I'm Judging You: The Do-Better Manual by Luvvie Ajayi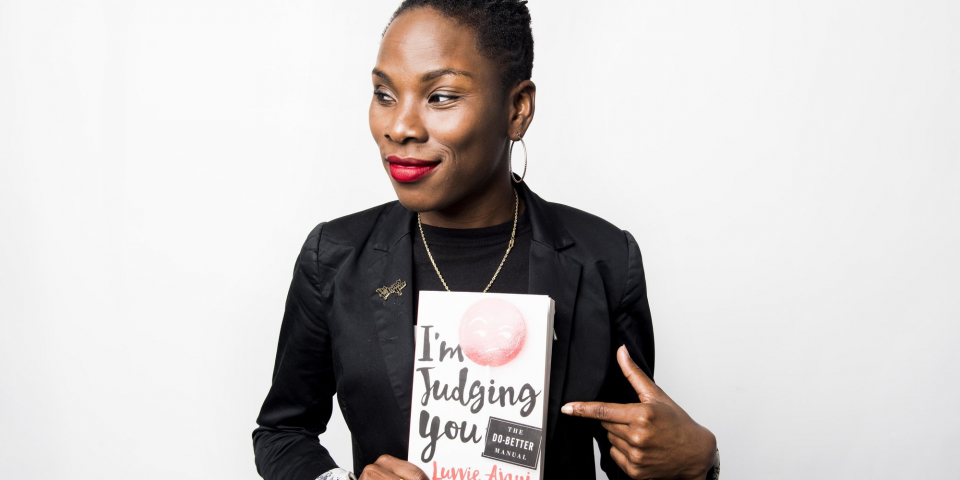 Witty and lighthearted, with a large dose of truths and "act rights," I'm Judging You: The Do-Better Manual dissects bad behavior on social media, our borderline obsession with pop culture, as well as media representation and rape culture. While reading this book, it'll feel as if Ajayi is sitting across the table holding a conversation with you over brunch. It's personal, it's funny, it's real, and it's all the things you think in your head but don't always have the courage to verbalize. Luckily for us, Ajayi was bold enough to tell that world they need to "do-better" and gave them the tools to do so.
In My Own Words … My Real Reality by Toya Wright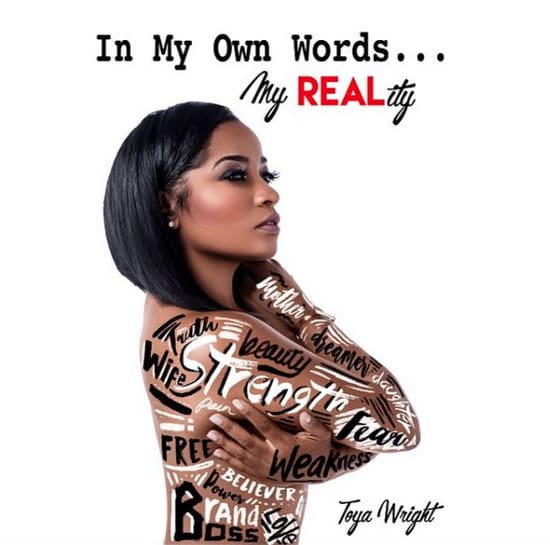 It doesn't get more vulnerable than this piece of work. If you thought you knew Toya Wright from social media and reality television, think again. In My Own Words … My Real Reality is the personal diary of Wright as she exposes the turmoil she faced due to the public humiliation from her ex-husband before finally coming to an amicable divorce, as well as the devastation she faced following the brutal murder of her two brothers. The lessons learned and wisdom given throughout this book are immeasurable. It's a testimony of pain, strength and redemption.
Everybody's Got Something by Robyn Roberts and Veronica Chambers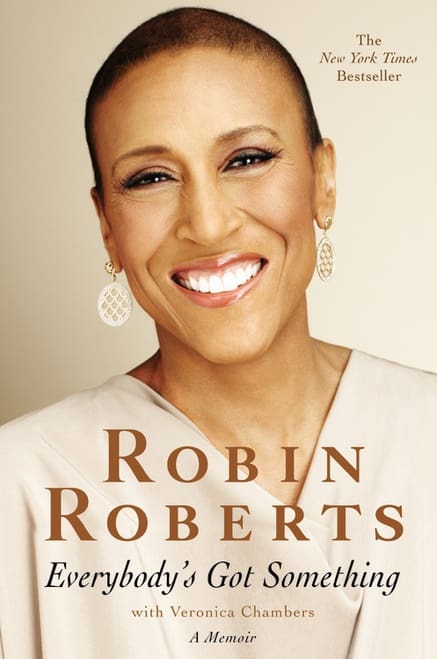 "Good Morning America" anchor Robin Roberts teamed up with editor extraordinaire Veronica Chambers and magic ensued in the form of a book. Everybody's Got Something is a journey through Roberts' life and all of the lessons she's learned along the way. She details her triumphant five-year battle with breast cancer, combating a rare blood disorder, and the heartache she experienced with the death of her mother, all while tackling the arduous duties of a broadcast journalist. This memoir is a tale of perseverance and "making your mess your message."
The Meaning of Michelle  by Veronica Chambers+
Fifteen writers joined forces with Veronica Chambers to pay homage to our beloved former first lady, Michelle Obama. This book is an in-depth conversational piece that explores the positive impact Obama had on culture as she challenged the traditional standards of beauty and women's roles with unwavering strength and tenacity, in addition to her initiative to end childhood obesity. The Meaning of Michelle is an ode to the woman who showed us the sky is the limit and that women are more than capable of having it all.
The Warmth of Other Suns: The Epic Story of America's Great Migration by Isabel Wilkerson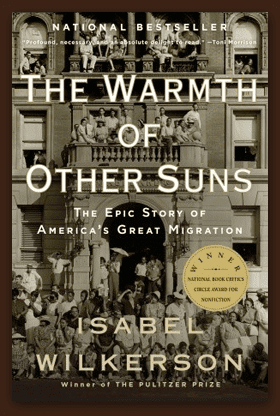 Isabel Wilkerson masterfully chronicles the great migration of Blacks from Southern to Northern states during the first half of the 20th century in America.  It's gritty and heart-wrenching, but it's the ugly reality of Jim Crow that many history books neglect to depict. The pages of The Warmth of Other Suns: The Epic Story of America's Great Migration are packed with stories of desperation and ambition that show the various ways the American Dream was purposely made inaccessible to African Americans.
Mina's Joint by Keisha Ervin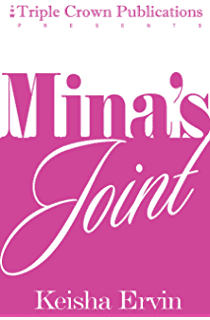 Before Starz's "Power" there was Mina's Joint.  Keisha Ervin is one of the founders of the urban fiction genre that has literally taken over the literature world. Charming and witty, Ervin details the journey of Mina Matthew, an around the way girl who made it out of one of St. Louis' grueling 'hoods and subsequently became a business owner. She found herself engaged to the mayor's son and thought life couldn't get any better. However,  she soon learned all that glitters isn't gold. This story shows the perils of abusive, controlling relationships and the struggle between real love and fame. Although it's fiction, it's as real as real can get.

Secrets of a Jewel by Juliet C
Secrets of a Jewel is comprised of short stories about the average woman's life and her relationships.
Following each chapter, Juliet gives valuable advice on how to be successful in relationships. It's entertaining and relatable … almost too relatable!  We witnessed such on the last season of "Love & Hip Hop" when the writer took her friends to Mexico and gifted them with excerpts from her book, only to later be confronted about the chapter's contents. Her friend assumed the content within the pages of Secrets of a Jewel was based on her personal situation, but later realized that to be untrue. It's fair to say every reader will find a little of themselves in this book.
Year of Yes:  How to Dance It Out, Stand In the Sun and Be Your Own Person by Shonda Rhimes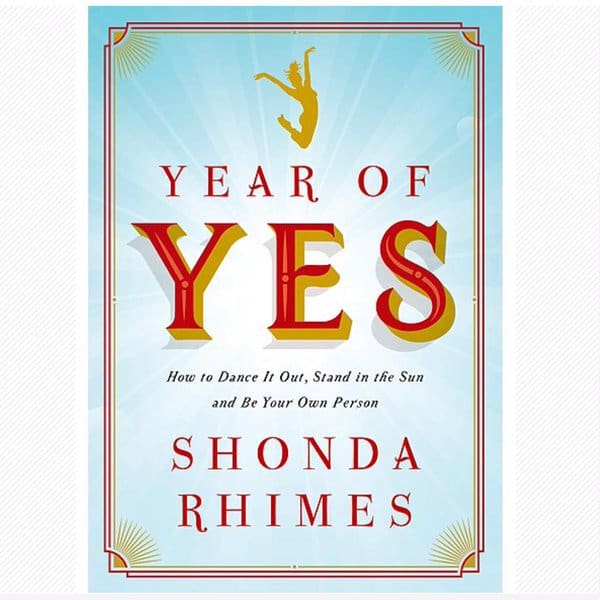 The powerful television producer Shonda Rhimes accounts her life as she reached beyond her self-imposed boundaries and learned not only to trust her gut, but empowered herself to simply to "yes." It's the audacious tale of an introvert who forced herself from behind the scenes and into the limelight that she deserved.
Ballerina Body:  Dancing and Eating Your Way to a Lighter, Stronger, and More Graceful You By Misty Copeland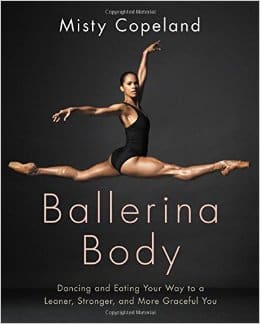 New year, new you, right?  World-renowned ballerina Misty Copeland wrote this gem to assist your health and fitness endeavors.  Ballerina Body: Dancing and Eating Your Way to a Lighter, Stronger, and More Graceful You offers motivational tools to transform your body into its best shape through step by step advice, workout routines and meal plans.  Moreover, she also offers inspirational words to get you through those tough moments and help you focus on the main goal of becoming a better you; both on the inside and outside.