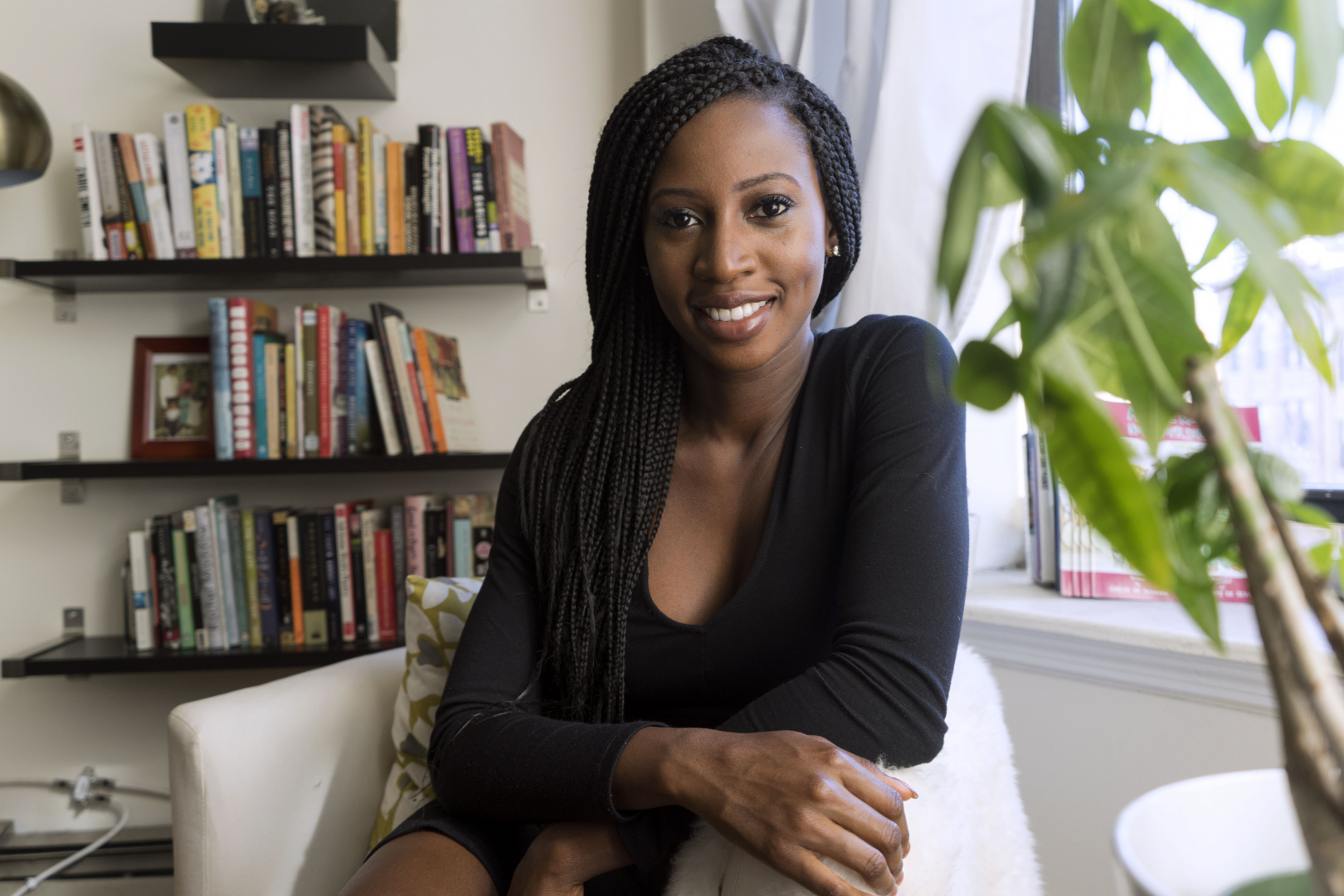 Queried about what book she is reading, Wayetu Moore, CEO and publisher of One Moore Book Publishing, raised her voice in excitement as she explained she is reading an interesting book called Pedagogy of the Oppressed by Paulo Freire. It takes readers into the idea that education can be used to free the minds of oppressed people. How fitting for Moore to read a book that aligns with her mission at One Moore Book.
Wayetu launched her publishing company in 2011 and has since been on a mission to provide educational stories to children living in low literacy countries. From her native country, Liberia, to Brazil, each book is created to reflect the culture through narratives the children can relate to. While customers can purchase over 20 selections, she also distributes thousands of books to these countries at no cost.
In just a few short years, Wayetu has already become a world changer. Currently a grad student at Columbia University, Moore has partnered with major companies like Scholastic and was recently named "100 African Women Changing the World" by OkayAfrica. Wayetu sat down with rolling out to give us insight on what drives her to write the pages of her own legacy.
What inspired you to create One Moore Book publishing?
When I was a child, my parents bravely immigrated our family to America during Liberia's civil war. While living in the U.S. they stressed the importance of education, which really impacted me. I saw how much education effected my siblings and how we succeeded. I wanted to bring that opportunity to children who didn't have regular access.
This is such an amazing idea. How do you choose the countries to distribute books to?
Eighty percent of the selection process is based on [the] literacy rate. Many people contact me directly to collaborate on a book and we will consider [it]. Overall, we just want to create books that a child from a country like Haiti can pick up and relate to. 
You just partnered with Scholastic to include your books in their reading club. How did that come about?
I've always been a fan of Scholastic. Being that I'm a fiction writer, I developed a close network of friends that are writers or in publishing. One particular friend invited me to a dinner that Scholastic executives and marketing mangers attended. I began to build relationships with their team and eventually pitched them my ideas for their Scholastic Reading Club. It's exciting for them to include five books from our Haiti and Liberia series. We are working to eventually add more books to the reading club that their young readers will have access to.
In building a profitable business, what has your thought process been like?
I carry many identities but there are these expectations of what a "Black woman" should be writing. My motivation for writing has always come from creating an opportunity to interact with the world. Especially with kids who don't feel like they are an active part in it.  
Where does your confidence come from?
Definitely from my mom and sister. I am grateful to be in an audience of women who give me positive feedback and constructive criticism. We see daily images in the media that are demoralizing. But I make sure to surround myself with people who speak to the confidence I have. Being close to my family, they consistently set the standard for what I should expect. I strive to hold myself and others to that standard by having positive people around me.
You're doing all of this amazing work while furthering your education at Columbia University. Why is growth important?
As free as I think I am, I'm not free. My mind is affected by images in the media and it takes indulging into books and truth to reach a point where my mind is free from negative energy. We have to constantly seek truth. 
To follow all that Wayetu is doing you can check her out on Instagram @wayetu or learn more about the One Moore Book & Scholastic
collaboration at www.onemoorebook.com.